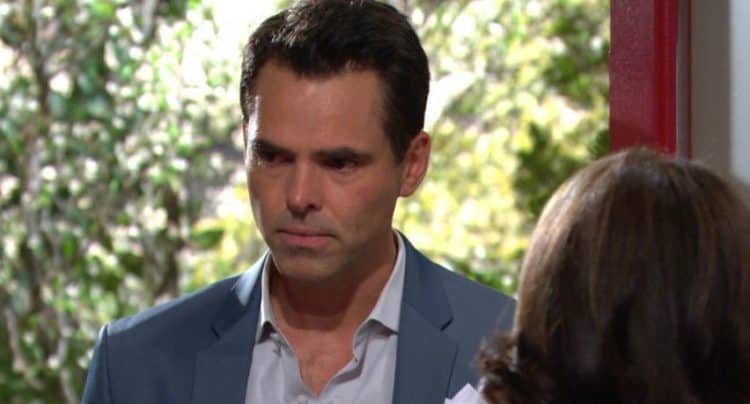 Young and the Restless fans knew this week could become explosive, and it might just be that right now. Chelsea is more than a little mad about the fact that Adam framed her, and she's not willing to give that up. She's not willing to sit down and let this get to her, and she's going to ask him about it. What did he feel that he would gain by doing this to her and making her entirely miserable? What did she get from his, how did it work for her, and what will happen now that this is all a thing? We aren't sure, but we feel that this might be the start of something for them, and they might be able to move on if they just let themselves do it. But, that might not be as easily said as we might imagine.
Then there is Billy, who has something to ask Phyllis. In fact, he's less likely to ask her something and more likely to make a tearful plea to her, and we don't think that she will care at all. She's got so much on her mind that might make a difference, and she's rarely someone who cares enough to want to help anyone. She's a mess, and she might not do what he wants, but she might take heart and help him out in her own way. That said, though, we know that Sharon and Rey will also make up, though that might not go on for too long. She's not the kind of woman who can easily make up her mind, which means that this could turn around for him before he's had a chance to get comfortable with all of it. Will this work for her, or will this turn into a thing?
What's Happening on Young and the Restless
Chelsea will always have Nick by her side. ❤️ #YR pic.twitter.com/Ssi2r0sbEG

— Young and Restless (@YandR_CBS) July 12, 2019
But, at what expense?
What's Next on Young and the Restless
New beginnings, bitter rivalries, and so much more! It's a can't miss week on #YR. pic.twitter.com/p1F2rIsJOQ

— Young and Restless (@YandR_CBS) July 14, 2019
Victor has some unfinished business in his life, and he's about to talk about it. Of course, we just don't find it at all surprising that there is anything unfinished in his life. He is, after all, not exactly the kind of man who is good about things like this. He's not the kind of man who will ever not have any unfinished business with people. He's sick, and he's trying to get his affairs in order before something happens to him, and this is going to be entertaining. Or, it's going to be a pain because it's the same old thing he does all the time. We are not sure yet about that, but we will figure that out in some way, shape, or form. But, for now, we have something else to deal with, and that something has a lot to do with the way things are going for others.
Billy has advice for his older brother, and we find it comical. He's not the advice-giving guy in our minds, but he's learned some hard lessons lately, so maybe he is the right guy for this. We are curious as to what kind of advice he has to offer, but that is a thing we cannot handle without a little help. Perhaps Jack will listen to his brother and make some efforts to get things done and accomplished in his own life, but that's not really a thing we can tell without seeing this all unfold in some way. It'll happen soon.
Stay tuned for more Young and the Restless and be sure to check out TVOvermind daily for the latest Young and the Restless spoilers, news, and updates.