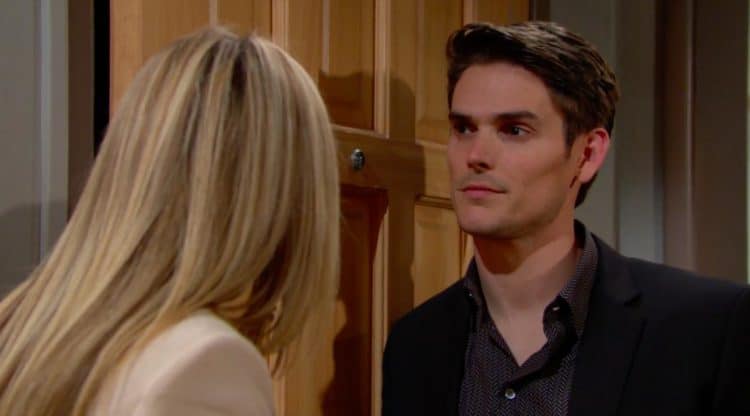 Young and the Restless fans got to see Amanda and Mariah meet. We do not have a clue where this might go or what it might mean for either of them, but they did meet. They did act nice to one another, but who knows where this will go? And then there is Rey, who will not let go of his affection for Sharon. She slept with Adam behind his back. He made some mistakes, too, and she's made it clear to him that she's not sure she's in this for him. She's not sure how she feels or what she wants or how things are going to go, and yet here he is continuing to support her and be with her any chance he can get to do it. She's a mess, and he cannot let that trainwreck leave his station. He needs to, though. He needs to let her go and move on with his life.
Meanwhile, we also know there are a lot of things going on that will not make a big difference in anyone's lives outside of what is going on here. There is nothing they can do to make the world better for Phyllis, but Summer might find her world is looking a little better by the day. Her own friend, Kyle, is now seeing her in a different light. This is the man who doesn't know what he wants in his own life. She's been in love with him for years, and now he is beginning to see her in a new light. They've had some moments over the years, but nothing that ever made him feel like this before. He's not been one to feel anything other than friendship with her, but it seems that some things are changing for the better.
What's Happening on Young and the Restless
We love these ladies! 💕 Who enjoys seeing three strong women running The Grand Phoenix? #YR 🙋🙋‍♂️ pic.twitter.com/R7d4FQZfFQ

— Young and Restless (@YandR_CBS) September 25, 2019
Gorgeous, as always!
What's Next on Young and the Restless
You won't believe what happens next on #YR. 💥 Make sure to tune in this week! pic.twitter.com/VcRPDYDG0y

— Young and Restless (@YandR_CBS) September 22, 2019
The week is going to come to a close right now, but not without something big happening. We are going to see that Nick is going to come clean to Chelsea about a few things he's done and what he's been up to over the years since she took off. She might not be happy with what he has to say to her, but she doesn't really get to talk because she did some pretty ugly things of her own in the time she was left and right before she bailed on everyone in town. Maybe they can agree to disagree about how they feel about the other's actions and then move on from this? We don't know, though, because there is always a chance she might decide she's more into Adam. Not that he might be as into her, but what do we know?
Then there is the fac that Phyllis is going to get a gift. She's not expecting it. It's not something that she sees coming at all. It is not a thing she will be happy about, either. She might just get it, be shocked, and move on, but we are all going to be shocked when we find out the gift is coming from Adam. We will all be curious as to what it is, too. In fact, we wish we already knew what it was, but we don't have a clue what it is or how this will work for anyone. We just know that it's big — and it might cause some problems.
Stay tuned for more Young and the Restless and be sure to check out TVOvermind daily for the latest Young and the Restless spoilers, news, and updates.
Tell us what's wrong with this post? How could we improve it? :)
Let us improve this post!