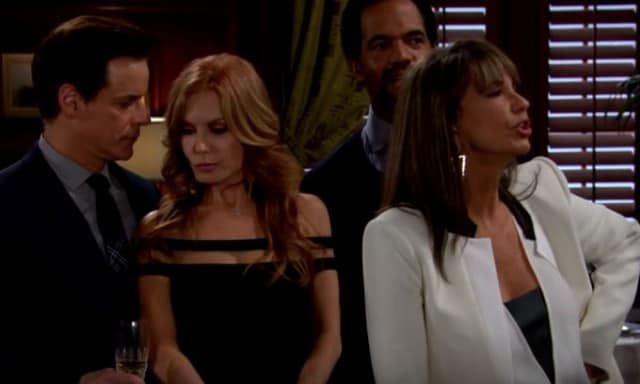 Tuesday will bring with it more drama for more relationships on the Young and the Restless. So many marriages and relationships are in jeopardy right now, especially since there seem to be so many people who are involved in them who should not be. Hilary cannot bring herself to sign the divorce papers that Devon filed and gave to her. He caught her with his father and he is not willing to give her a second chance. It's a line she chose to cross that he cannot deal with, and rightfully so. However, when Hilary shares this news with Neil, Devon's father, he wants to know if she wants to stay married to his son. What will Hilary say about that? Why is she bringing her marriage to her father-in-law rather than taking it to his son?
Is her insistence of keeping Neil in the loop more than it appears? Is she trying to make him jealous even though she really wants to divorce her son? What's the deal here? There is more to this situation than meets the eye, and we feel as if we will be seeing a bit of that on Tuesday when Hilary brings the paperwork to Neil and speaks to him about her personal problems in life.
Furthermore, it's a big day for Sage, who has been committed. She and Nick are working to take down the doctor, but we have a sneaking suspicion that she actually thinks that Dr. Anderson and Nick are working together so that they can be together. Is she really working with Nick or is she also playing him so that she can catch these two in the act and have her name cleared and their names dragged through the mud as liars who worked to get her committed when she was clearly just an innocent bystander in the way of their love affair? We like to think she is actually working with Nick and is not crossing him in anyway. It works for us.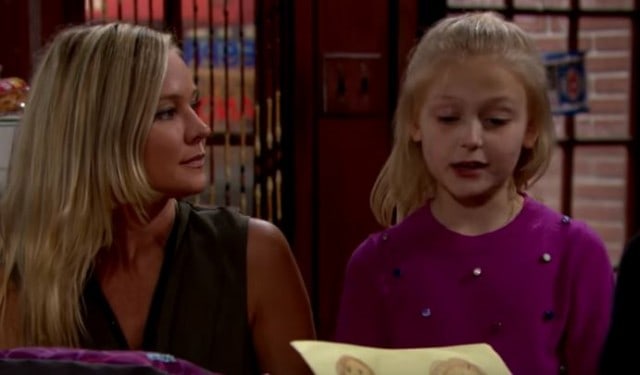 Chelsea cannot get over the fact that she feels her husband is being played by his father, and she is working very hard to try and keep that to herself. She's made the mistake of bringing her feelings to her husband only to have him angry and upset with her for even suggesting such a thing. She knows what she feels and how she feels, and she is not willing to forgo her opinion that Victor is using Adam to the best of his abilities, but that's not something they can discuss right now. She is currently just waiting patiently for her husband to trust in her so that they can talk this through and figure out what is going on in their marriage.
Nick has a lot to deal with. He loves Sage, and he hates to see her committed. However, it's part of their plan and he has to see it through. As much as he dislikes Dr. Anderson, he now has to pretend to trust her and want to work with her so that he can get to the bottom of whatever it is that they are doing to Sage so he can clear her name and get the doctor out of her life. Everyone thinks that he had her committed though, and they are mad at him since they don't know the real story. Will this kind of conflict make his role in this plan more difficult for him to deal with, or will it make everything better for the two of them?
Billy and Phyllis are working together to bring down Victor, but now Billy's wife is in charge of the program that they are looking to ruin and it's causing a huge conflict of interest for Billy. He has a wife and children to care for and think of, and this is not the kind of second chance that Victoria was referring to when she told him she'd give him one. Will he get cold feet dealing with this, or will he go through with the plan he and his mother set up even though he might risk losing his wife as a result? We hope that he decides he's not interested in the plan anymore, but then we fear what Phyllis might do to Victoria if she feels that she's gotten in the way of what she wants.
https://youtu.be/3w6AKaIolHs
Photo Credit — YouTube