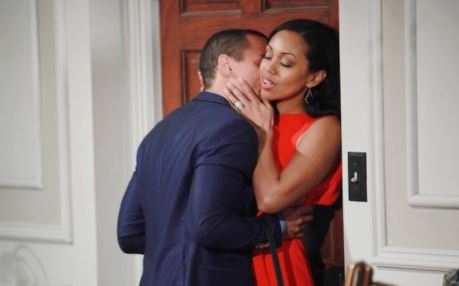 Young and the Restless fans have been hearing for a while that Hilary wants to be a mother. She's been working on this herself, and she's got to find a man to give her a baby. It would be a lot easier to do this the old-fashioned way than go through all those appointments and spend all that money, but she's not really thinking. She's noticing that Devon seems as if he's pulled away from her, but he's not really telling her all that's going on in his life. And sure, he might be seeing other people, but she doesn't know that he gave Lily the information she needs to take her down.
She also doesn't know that she's been taken down and doesn't even know it yet. She has no idea that Lily has information that could destroy her, and she's beyond able to focus on the fact that things aren't going her way. She's going to lose her mind when she realizes that things aren't going well for her, and she's going to feel that she has to do something.
But first, she's going to ask Devon a serious question. She's going to take him into a place he never thought he would go when she opens her mouth and asks him if he would like to be a father to her baby. He's not going to know what to say, but we have a feeling that he might just say no to this. He doesn't want to go down that road.