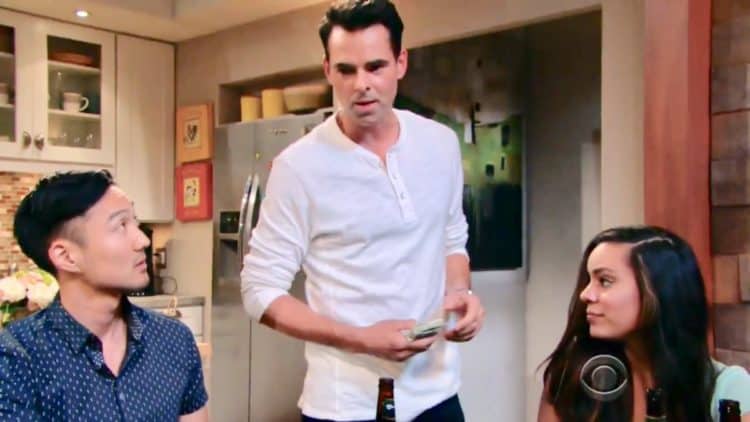 Young and the Restless fans are continuously surprised by what Billy has to say and do in this current season of his life. We all know that his character is struggling significantly with some big time personality disorders and some mental issues that he seems to want to handle, but seems to be incapable of handling. He's not doing too well with all of his horrible decisions and his inability to do anything that seems even remotely wise, but he's also living his very best life at the same time. He's doing what he wants and he's not really all that into what anyone else is thinking. That makes us want to applaud the actor who plays Billy. Jason Thompson is a star, and we want to get to know more about him.
He's a Business Owner
So, it turns out that he's not just an actor with a good job. He is also a restaurant owner in Canada. He happens to co-own a total of three restaurants with his childhood friends. All three of the restaurants he co-owns with his best friends are in Alberta, specifically in Edmonton. They are all successful, too, and we know that because each on has been open for almost two decades. Seventeen-ish years if you want to get very specific about the success of each one. Since most restaurants fail within one year of opening, this is a big deal and it's something that means a lot to him in the grand scheme of things. We'd like to think he's pretty good at this job he has.
He's Got a Soft Spot for Mexico
Back in 2014, he and his long-time lady love, Pamela, took a trip down to Mexico to spend some time relaxing on the beach. It was not an ordinary trip to Mexico, though she did not know that. She wasn't aware t the time, but this was the trip that he would ask her to marry him. She said yes, and they came back to the same place the following year to make things official and they actually got married. Now they have a little boy, and they are still spending time on the beach and in Mexico.
He Asked for Help with the Role
Billy Miller, who turned into Jason Morgan on General Hospital — then into Drew the twin brother that Jason did not know he had – after his role as Billy on Young and the Restless, was more than happy to help Thompson with the role. When he took over the role, he turned to Miller to ask him for advice and tips on how to make this role work for him. He was happy to help, and that might be why there was so much success for him in the role when he took it over.
He Repeated the Second Grade
When he was a kid, he just wasn't getting it. It's not that he was not a smart kid by any means. He simply needed a second year in the second grade to help him catch up and learn on a more appropriate level. We get that and week know that many kids do the same thing if they struggle or if they are just not emotionally or mentally mature enough to go on to the next grade. The third grade is a tough year, and we know that it's often the right decision if teachers and parents feel that one more year in the second grade is worthwhile.
He's Sexy
And not just according to his fans, his wife, and his reflection in the mirror. It's officially official when People Magazine tells you that you are sexy, which they did back in 2007. He was named the Sexiest Soap Star that year, and that's a big deal. He liked it, and he got a lot of encouragement from it. He probably also got a few digs from other men who were also named that same thing in past years, from those who weren't named that at all, and we think that it was probably all done in very good nature with a lot of laughs. Either way, it's a fun title to receive.
Tell us what's wrong with this post? How could we improve it? :)
Let us improve this post!