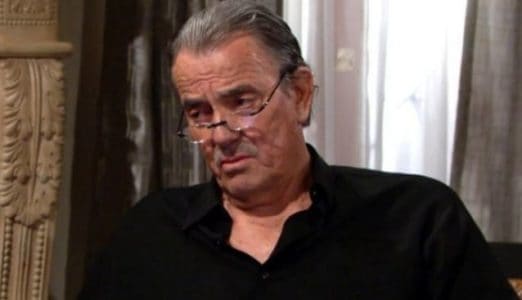 Young and the Restless fans will see a lot go down when Victor decides to interfere with things he has no business with. He is always putting his nose where it does not belong, and this is not a different situation. Rumor has it that he plans on doing something in the near future that might just infuriate someone in his life, and we have a good idea who that someone might be at the moment. We hear there is a good chance that it might just be Nick, and we can only begin to assume or guess we know what might happen and to whom it might happen.
There's a lot going on in Nick's life that might make him miserable at some point, and we think that this is one of those things. These are people who can't help themselves when it comes to their life situations, and they are people who cannot get their lives in order. Nick is always so upset about something in his life, and he's always blaming his father for what happens to him. He's never someone who can take much responsibility for his own actions.
And this is one of those times. But Victor is, as usual, interfering with a situation that doesn't involve him or require his own input. He's been in a place that allows him to get his life together and in order, but it's one that doesn't allow them to get further ahead in his life. He's working on what he can do and how he can do it, but Victor won't give him the chance.
These two are going to clash soon, and we wonder what Victor will use to get his son to fall in line with what he wants this time around. He's always doing what he feels is best for his family, even if it's not even remotely close to what is best for them. Nick might not want to accept it at this point, and that only means that they will have a chance to see this through to the end — as usual.