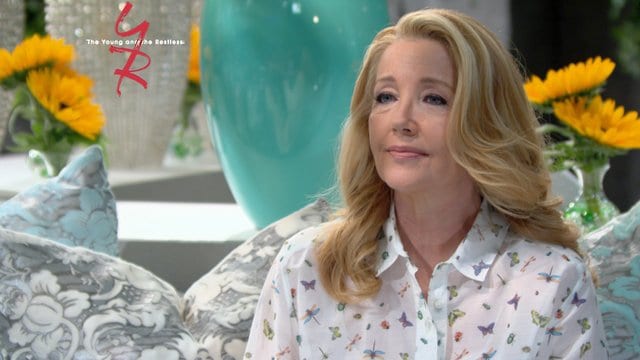 Young and the Restless fans might be as commonly into the return of the dead as they are anything else in Genoa City. It seems so many dead people are resurfacing as alive and well these days, so it seems that we are into this, right? At the moment, we are just sitting here wondering how much more of this we can take, though. We are seeing things turn into a situation that isn't always the best of the best, but it is the most entertaining. We love when things do this, though. So, for now, we are going to see a few more people come back before much longer. However, we want to go over a few of our past favorites. People who died and then they came back to life around here for no reason other than they could. We love those moments.
JT
It actually worked out that he came back from the dead, though he was not our favorite. We liked him in the past, but his actual abuse in the mental, emotional, and physical manner was too much for us. When he clearly abused Victoria for no apparent reason and her mother killed him, we were all for it. When she and Sharon and Phyllis and Victoria had to hide the body and cover for one another, we were all for it. When they got caught and it was a problem, we were not all for it. We were very happy to see him gone, but we were just as happy to see him alive and well after the women were taken to prison and sentenced for his murder. He had a weak excuse about his behavior, but it worked out for them, so we are here for it.
Adam
We did wait years for him to come back, and he has not yet disappointed us with that return. He's been just as awful, just as selfish, and just as damaging as we thought he'd be to his family. He's done all the damage to them as people, and we like it. We cannot get over the fact that he came back, he got his family to love him and welcome him with open arms, he then stabbed them right in the back, and then he went so far out of his own way to try and convince them he'd changed and it was a thing. It was glorious, and we are here for it. But, for now, we have to understand he is who he is, and he will never change. But, that might be what we like so much about him.
Sheila
She's a crossover celebrity, and we adore her. When she is not torturing the people in Genoa City by trying to kill them and steal from them and take over their lives, she's in LA doing it to the Forresters and the Spencers on the Bold and the Beautiful. She's a delight on both shows, and she's also someone who has been dead more than a few times. She's still thought to be dead in Genoa City. They don't know she is alive and well, but we know. We know because she was in LA a few years back doing some bad things before she took off and cut her losses. Now she's just biding her time, if we had to guess, and we cannot wait.
Cassie But Not Really
Remember when Cassie Newman, the daughter of Sharon, died? We were all horrified, but then she came back. She came back years later as a much older young woman, and she shocked everyone. But, it turns out she was not Cassie. She was, in fact, Mariah, the twin sister of Cassie that no one knew that Sharon had. It all worked out, though. Everyone got to have a version of Sharon's daughter back, and Mariah is a fan favorite. The same actress played both parts, too, so that made it even more believable and more amazing for all of us when we got to see it unfold. We loved it, we lived for it, and we cannot imagine the show without them, if we are being entirely honest about this.