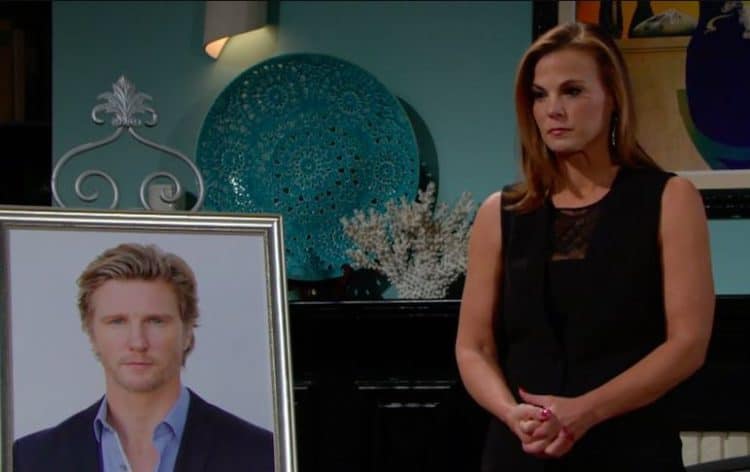 Young and the Restless fans were not at all surprised that Nikki wanted to confess about what happened, nor were we surprised to see Mac show up in town with something to say and do. We are all shocked that Reed and Charlie did what they did — but more so that they covered it up. They are young and not really wise yet, but they did what they thought was the safest. They did it illegally, of course, but we do get where they were coming from. But in an effort to get out of trouble, they covered up the accident. They didn't even know it was an accident until much later, but things are not going the way they played. Reed told his mother what happened, and his mother is really making poor choices in other situations of her life. Things aren't going well for him, but that's his situation.
And Jack went to visit Victor in the jail he's being held in, and that's one thing we didn't think he would do. He's focused on his life and his future potential with Kerry, and this was not a moment we thought we'd see, but it didn't surprise us all that much when we did see it. There was a moment when Cane received a letter from his wife in prison, and that changed his game a bit. He's been complicating his already very complicated situation with his wife by making out with Victoria, who is trying to decide if she wants to pursue a future with Billy again. But she's also slapped Billy's ex across the face out of sheer anger, so we aren't even sure we know who she is at the moment. There's a lot we don't know, but we also know it's not good news.
What's Happening on the Young and the Restless
Celebrating 30 years as the number one Daytime Drama with the fabulous ladies of @TheTalkCBS. ✨ The celebrations will continue next week on the #YR set. Tell us what you want to see! pic.twitter.com/XXKHBIpd9R

— Young and Restless (@YandR_CBS) January 11, 2019
It's hard not to get excited when all of our favorite ladies show up to show out and celebrate, right? Can you even handle this kind of amazing?
What's Next on the Young and the Restless
This week on #YR, you'll be on the edge of your seat 'til the very end. 💥 You do NOT want to miss this! pic.twitter.com/k2mS4azwq7

— Young and Restless (@YandR_CBS) January 13, 2019
Mia is no stranger to causing problems, and she's got her sights set on Arturo. For another reason we just don't get completely, she's managed to put him in some situations that he is not entirely comfortable with. But she's going to test him today, and it will not end well for him. He's not good at passing the many tests she's been throwing his way, but things will turn around for him if he can manage to convince Abby to give him a serious shot at a future with her. But, Mia might not allow that to happen. She owns the men in this family, and she's well aware of what she has going for her at the moment. Perhaps she might let up on him, but we don't see that happening in the near future.
And, on that note, we are also seeing a few things go down in other ways, too. For one, we are going to see that Victor is working on things. He's got a lot going on right now what with his current situation, but would you be surprised if we told you that he is currently working to find some peace? Furthermore, we now know that Nick knows that it was his mother who killed JT, and Phyllis shared that JT was abusing Victoria. We don't know if she did this on purpose because she wanted to spite Vickie and throw off suspicion or if she wanted to make sure that those involved in this learned the factual truth behind why Nikki did what she did. Either way, though.
Stay tuned for more Young and the Restless and be sure to check out TVOvermind daily for the latest Young and the Restless spoilers, news, and updates.