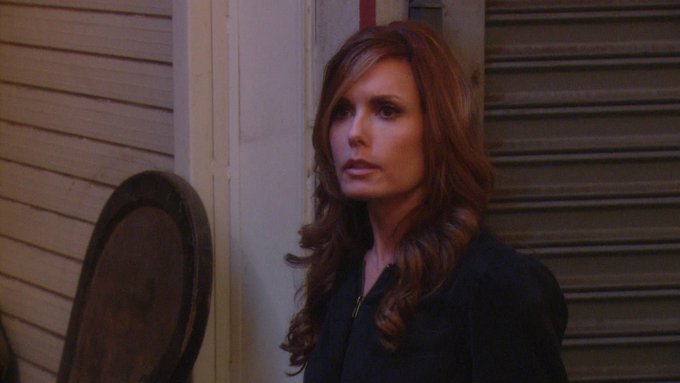 Young and the Restless fans are happier than they've ever been about what is going on this week. It's nothing short of exciting that it's Abbott week around here, and fans are not disappointed that we get to see more in-depth looks at this family and their history. Today, we get to see that Jack is going to see something happening as his own father works so hard to ensure he is able to regain control of his own company. John is working hard to ensure that things will go his way and that things will work out for him, but we don't know what this means. We don't know what this situation entails, and we don't know what anyone is going to do with it. However, we do know that there is nothing else that will matter as long as they can regain control of Jabot. Jack feels it will work, and Ashley and Victor will work hard to make amends in their own lives. This one takes us all the way back to 1999, and it makes us want to take a look at the history of John.
1980 Was His Year
There was a time in his life when things didn't seem as if they were as bad as they sometimes did, and that was 1980. It was the start of the show, and it was a time when people were excited to get to know him and know what he stood for as a person. He was a man how as introduced as the patriarch of a big family and the man who started a successful cosmetics line and he was also the man who was married to Dina. He went to high school with her, as well as some of the other biggest names int eh city at the time.
His Relationship with Jill
His relationship with Jill was one of the worst things about his relationship with his son, Jack. They often butted heads over everything they did, especially at work, but it was his relationship with this much younger woman that often caused Jack to feel anger and frustration with his father. You see, Jack didn't like that there was such an age difference, but he really didn't like that Jill had a few former husbands and things with them did not work out so well. He was assuming that his father and Jill would fall down the same trap that they fell down in the time that they were together, and we have to agree that they did have some big issues to deal with.
The Affair
The problem wasn't so much that his son didn't approve of his relationship with Jill, though. The problem was that his son was too much into this situation. They were wed, and Jack did not approve of it. However, it wasn't long into John's marriage with Jill that Jill began sleeping with John's son, Jack. The nanny knew this was happening, she got pictures of Jack and Jill together, and she showed them to John. That caused John to have a horrible stroke that threatened his life and caused him to deal with some issues that he didn't want to have to deal with. There was so much going on that was ugly and unfortunate in this situation, and it all came down to Jill.
This caused John to divorce Jill, fire his son, and then lose a quarter of his own company to his now ex-wife, Jill. It was a hard time for the family, but it was a good time for Brad Carlton. He'd recently married Traci, and he was feeling good and happy with the fact that he was replacing Jack at the company. This was good for him, and he was living the life that he knew he was meant to live. This went on to cause so many issues with so many people, and it was a situation that didn't resolve itself for a very long time. We don't know that it ever really did, to be entirely honest about the way things ended up with this entire situation of weird family dynamics and love interests.
Tell us what's wrong with this post? How could we improve it? :)
Let us improve this post!