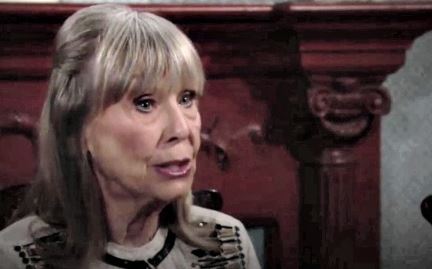 Young and the Restless fans know there is nothing more upsetting than finding out someone is not doing what they need to do to make their lives easier, and right now it's Dina. She's missing after she took the time to stab Nikki, and no one can find her. The problem is that they really need to find her since she's ill and not herself. And her family is working very hard to keep her in their thoughts and to help her get her life in order, but it's not working as well as they thought.
Now Jack is faced with the idea of needing to find his mother, and it's not working well for him. He's got to get her safe and sound, and that's what they have to work on right now. They have to find her so they can get to her and keep her safe, but they have to do it before she hurts anyone else. She's now in a bad place because she's harming people.
Jack is worried she might just harm herself if he cannot find a way to stop her from behaving like this and making them all miserable. And what if he can't find her? What if he can't figure out a way to get her to stop what she's doing and remain calm? What if it's too late for her, and what if she attacks again before he can stop her?