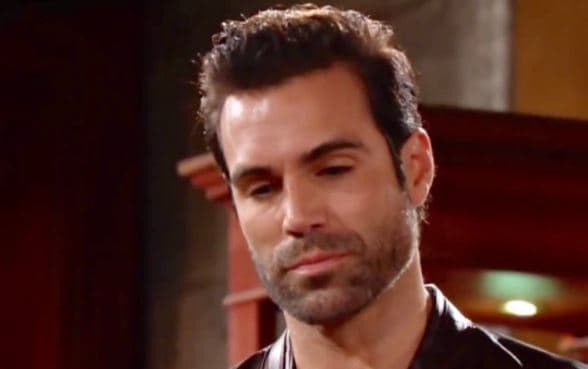 Young and the Restless fans love a good female villain, but who really doesn't love a male villain? We know that they are a little bit less exciting and creative as the women in town, but we do love that. We love that they are more predictable in their methods. They are big on doing the same things to one another than they always do, but they are not really people who get too creative or too much into what they are doing otherwise. We like that they have some issues to work through, but we really like that they have some issues to handle with one another. The men in Genoa City have been working very hard to take one another down for a long time, and we do appreciate that. We do appreciate all that they have to offer one another, and these are some of our favorites.
Victor Newman
We will start with Victor because he's obvious and he's the worst one of all. He's been torturing his own family and the people who aren't related to him for years at a time. It's a situation that he doesn't seem to benefit many people at all, but there is not much that can be done about that. He's been looking at his family with two different sets of eyes for a very long time. One set is the one that is loving and protective. He has to be there to keep his family safe and in line. The other one is the one in which he cannot function in any capacity other than to take them down any time he feels that they are in his way.
He's not really someone who does much different to the people who aren't part of his life. He's not someone who can handle this without taking people down. He's a mean man, and he will go out of his way to make sure everyone else is suffering as much as he is suffering. He's a problem, but he's one of the best villains in Genoa City. He's a man who has nothing else to lose in his life since his family basically hates him and only stays on his side because they feel loyalty to him. He's got a situation on hand, and he has to deal with that on his own terms.
JT
Right now his storyline is one that has him dead and buried thanks to a group of women that include his ex-wife, but we all know he can come back at any point in the near future. That's how this works, and that's how these people function. There's not much else they can do other than sit back and wait for him to return — if he does. But he was one of the biggest villains of the show. He did the most horrible thing we think we've ever seen in a long time, and that makes him a lot more awful than even Victor. Victor might take men and women and make them miserable, but he will not put his hands on a woman.
JT, however, put Victoria up against a wall and put his hands around her neck when he held her against the wall. He not only physically abused her, he also emotionally and verbally abused her, and that was one of the most shocking and awful moments we've seen in a while. What happened in this story line to make him a villain was something that was relatable to so many men and women in the world. While most of you might not kidnap your friends or your kids' spouses or steal babies or threaten people for sport, you might know or experience someone who does abuse their spouse or someone with words or actions. It's a terrible situation, and it's not something that anyone should ever go through, but it is something that many people do go through. This is a touchy subject, and it resonated with people going through it, people who have overcome it, and people who know someone who suffered at the hands of another.