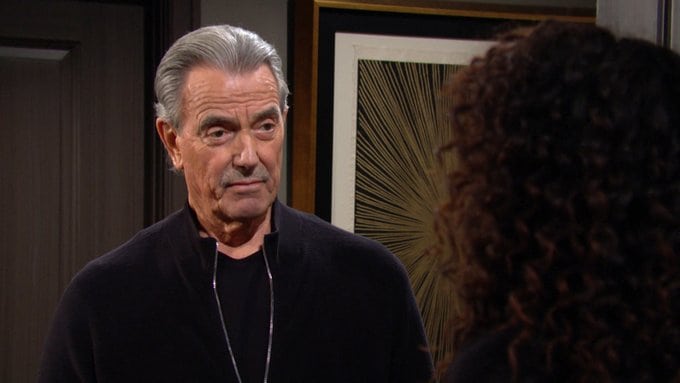 Young and the Restless fans are fascinated by what is going on right now. For one, we can see that there is a bit situation with everyone in town as Adam has taken over Newman. This is not just a family fight, either. This involves more than a few people who have some vested interests in this situation as a whole, but it also has a big deal going down for Adam and Chelsea as they continue to plot against one another. On the other side of that, Nick is going to have some time to spend with Sharon as she asks him for some help. She's also getting a lot of support from Jack right now, too, so she's not in a place where she's got no one or nothing in her life. But, on the other side of things is Jack, who is suddenly spending time with Phyllis, too. They are having a moment with one another, and we aren't sure how to feel about that.
She's feeling a lot of motivation right now, and most of that motivation comes from how she is feeling about things that they are doing with one another. He's got her feeling inspired and motivated, and we aren't sure how this might go or what this might mean. They have a lot going on, of course, but they also have a long history. Will this have some effect on her situation with Nick, or will this have nothing to do with that? They do seem good right now, but the fact that they are both spending time with their exes is bad news all the way around. It's not going to help them or make things easier on their relationship as they work to navigate through things as they are.
What's Happening on Young and the Restless
Hey, #YR fans. 👋 Let's play a game! If you lived in Genoa City, which house would you choose to quarantine with? 🏠 Tell us in the comments below and tag a friend to see their answer too! pic.twitter.com/gEtdHNagSr

— Young and Restless (@YandR_CBS) April 21, 2020
Oh, this is a tough one.
What's Next on Young and the Restless
#YR is new this week with the romance you love and drama you crave! 👏 Don't miss it. pic.twitter.com/ZOmRaLSKfm

— Young and Restless (@YandR_CBS) April 17, 2020
We are always saying things like this, but right now we have to point out that things are pointing to a situation with the Newmans. We know that Adam has taken over. We know that no one is happy about this. We know that this is a situation that we cannot control. We know that there is a lot going on with Victor, he's made some admissions to his wife, and his family is doing some damage control. He's been working hard to keep the family name and the business intact despite all that Adam is doing and making happen in his life, but now that there is a lot more going on, we have to watch as this awful family secret comes out. Today is the day, and we just don't know if anyone can handle what this is an what this means. Will they get through this?
What will it be? We don't know, but we are wondering how this will affect everyone. It might not go well for all of them, but we have a feeling that it will affect Victor more than anyone else, and that is because whatever it is probably isn't anything that he's shared with anyone else. His own family will end up hurt because of his lies and his betrayal, and that is why we think that it, along with everything he does in life, will affect him more than it will affect anyone else. He lies and he cheats and he doesn't do what he was meant to do, and this means he suffers the most.
Stay tuned for more Young and the Restless and be sure to check out TVOvermind daily for the latest Young and the Restless spoilers, news, and updates.