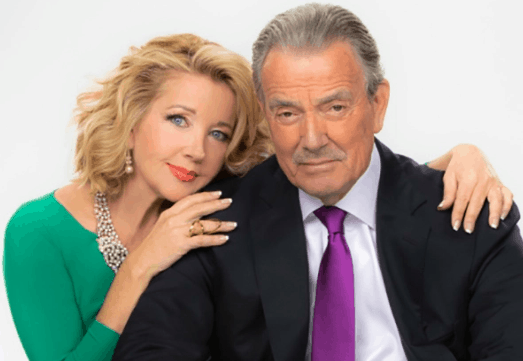 Young and the Restless fans see their favorite characters come and go and make their way out faster than just about anything and anyone else in the market. They are not there to make the world a better place all the time, but they are sometimes gone and that's sad, too. We know that some people are going to move on. The show cannot just have the same people all the time without some changes in effect, but what about those we love and want to more of? What about those who are not given the proper send off? What about those who make us happy, but they don't seem to have much else other than a chance to disappear in a way that just does not work for us? We aren't going to be very happy about things happening the way they happen sometimes, but we do know that we have a chance to see them improve after a while.
JT
He was gone for so long, showed back up and seemed so good with Victoria for a hot minute. Then he abused her, and it was ugly. We were all horrified, and we wanted nothing more than to see him gone. When Nikki killed him and the women helped her get rid of his body, we were super good with that. But, then things changed a bit. It was no longer what it seemed. He was gone, and dead, and they were facing prison as a result. That's when he came back. We were glad to see him so that he could clear this up and pay for what he did, but it all went haywire from that point on. He was a man on a mission, and he was also a man with an issue. He was someone who did not do things the way he was meant to do them, and we were horrified when he showed up with cancer in his brain, and an explanation that didn't work for us, and then disappeared again. Can we say "that's not enough?"
Chelsea
Sure, she had an issue or two here and there. But, she's not a bad person. She's not someone who was going to give up her life and make things miserable for everyone all at the same time, but she was a woman who did things her own way. She did things to make everyone unhappy. She did things that did not work for others, and she didn't make people very happy in her own line of work. She was a woman who did not have much of a chance to change her own life and figure things out on her own, but she was also a woman who disappeared without much fanfare. She was someone who worked so hard to change her image, only to end up going back in a flash, disappearing, and then making a mess of all the lives of everyone she knew on her way out. It didn't work for us, but we do hear she is coming back. Perhaps the show has a chance to redeem themselves as a result.
Kevin
He is another one who didn't have much of a chance to make a goodbye that worked for us. He was a man who was not only so good at what he did that we could not get past it, he was also a man who did anything and everything he could to make us all feel good about our lives. He was someone who was happy in his role, he was good at it, and he was a fan favorite. So, when he took off at the end of the day and was working with Victor against his will, we were all sad, unhappy, and upset. It was not something we wanted to see happen, but it was something we thought might make a bigger change in the grand scheme of things. For now, though, we are just sitting here wondering what else might occur when we have a chance to see him come back soon — and did we mention we cannot wait to see him come back?