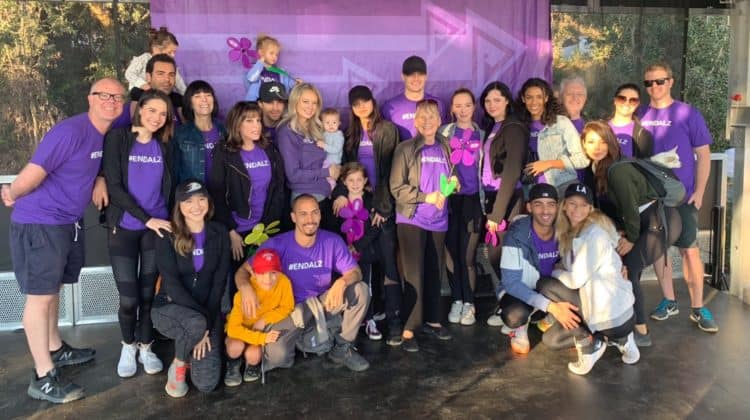 Young and the Restless fans aren't sure there is much going on that we can get on board with at this point, but we always do try to be there for the people that we love the most. The same can be said for Vickie and Nikki as they work through this situation on their own. They are both in a bad place right now, and neither of them really knows how to make this better in their own lives. They are both a mess with so much to handle in their lives, but they don't know how to do it. They don't know how to make sure that what is happening in their lives works out in their favor, and neither do we. Arturo has found a watch, and it's obvious it belongs to JT. And that is bad news. Now the park is a crime scene, and these women are beyond panicked. Will they be caught? Will they spend the rest of their lives in jail? Will they deal with things in a horrible manner that stops them from getting their lives together the way that they need to get their lives together?
What will happen to them in their lives? What will happen to them as they get through this in their own right minds? What will go on as they work on this and try to get their situation under control? Cane is faced with a rough choice that will leave his family in shambles if he is not careful with his decision. Jack got some bad news that shocked him, and that's big for him. Nothing should shock him at this point in his life, but we all saw how this worked in his favor and what it did to him, so we don't know what else to do.
What's Happening on Young and the Restless
https://twitter.com/YandR_CBS/status/1059875240107331584?ref_src=twsrc%5Etfw
It looks like we have a solved mystery right here, don't we? It only makes sense this is going to work out for this matter, and we know four women who have a lot to lose if they get caught.
What's Next on Young and the Restless
Cane makes a tough decision today on #YR. pic.twitter.com/WUSxq01CEV

— Young and Restless (@YandR_CBS) November 6, 2018
It looks like we are about to see an old familiar face when Mac shows up to make a few things happen in her world. She's got to face the facts around here, and the facts tell her that she has to make some big decisions in her life. She has to be there to find out what happened to JT. She might not be his biggest fan these days, but she was his wife — and she does need to know what happened to him. We have a feeling that her return will only serve to make the women who killed him feel that much more nervous about all that happened, and it's all bad news for them. They don't seem to have much of a problem with things in their lives, but this is one of those things that just makes sense to them.
It's been a bad time for all of them, and we don't know if they can make this better. She's there, and we have a feeling that she is perfectly well aware of the fact that at least Vickie knows what happened. She was married to him, and we all remember her conversation with Victoria when she and JT got back together. It wasn't a pretty one, and this might be the thing that brings them down. This is not good news, this is not going well, and we will also see that Billy decides he needs Summer in his life. Kyle will work his charm on Lola, too.
Stay tuned for more Young and the Restless and be sure to check out TVOvermind daily for the latest Young and the Restless spoilers, news, and updates.
Tell us what's wrong with this post? How could we improve it? :)
Let us improve this post!