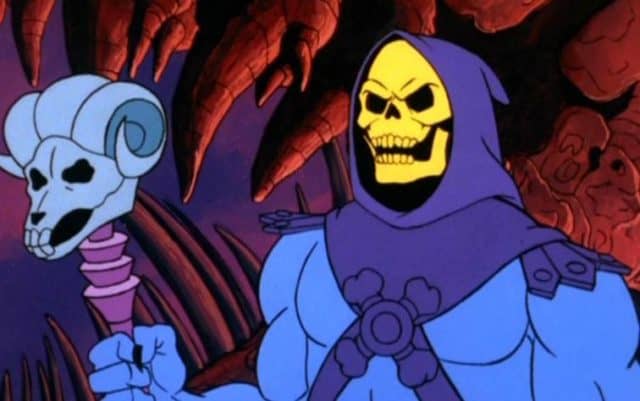 It's been so long since I actually watched He-Man that I forgot just how often Skeletor insulted the guys around him. That's pretty bold for someone that's basically a talking skull with a very high-pitched voice. Honestly if his minions were any sharper they probably would have figured out they could turn on him a very opportune time and been rid of him a lot quicker. Of course that would have meant that they would have needed another evil genius and master tactician to step in and lead them, since none of them were all the bright really except for maybe Evil-lyn, and I kind of doubt she'd want the position.
He-Man is rumored to be a production that might be in the works eventually, I can only wonder at this point who they would get to play the role of each character. Don't quote me on this but it almost sounded like maybe Dolph Lundgren would want another go at being He-Man. I get the feeling that this time around, if it happened, that Skeletor might actually be played by someone who looks like they could take He-Man in a fight, not someone that relies only on his magic. Of course Skeletor wasn't a fair fighter, he was bad guy and took every advantage he could get. But the reality is that people would want to see a fight between He-Man and Skeletor just because it's the classic good vs. evil thing.
Ever notice how when Skeletor insulted people they never seemed to care that much? His henchmen would look at him blankly and the heroes would have this look on their face that basically said "meh, whatever". He might have been the master of the insult on the show but that didn't mean people really paid attention to him. Taking into account that it has to be brought up like this I'm guessing that not a lot of people cared. But now think of it like this, if they did bring back the live action movie, and again I'm not sure it was just a rumor, making it PG-13 might be an interesting proposition.
Think of the insults that Skeletor could hurl at people in a PG-13 rated movie, and think of how much more effective they could be. The art of the insult could possibly take He-Man to a new level that could even make it a worthy movie for the time period. Did anyone watch the one and only movie that got made? It was horrible. The outfits were ridiculous, the acting was even worse, and Skeletor ended up looking like a guy suffering from a severe case of aneroxia. Of course the special effects weren't really up to snuff but the fact remains that it was a low-budget stinker that people were expecting to be great. And the insults hurled by Skeletor were just as G-rated as they were in the cartoon.
If we get another He-Man movie then it's time to up the rating a bit and let Skeletor cut loose with a few well-deserved expletives. If you watch the episode that shows his origin you'll see why they're well-deserved.