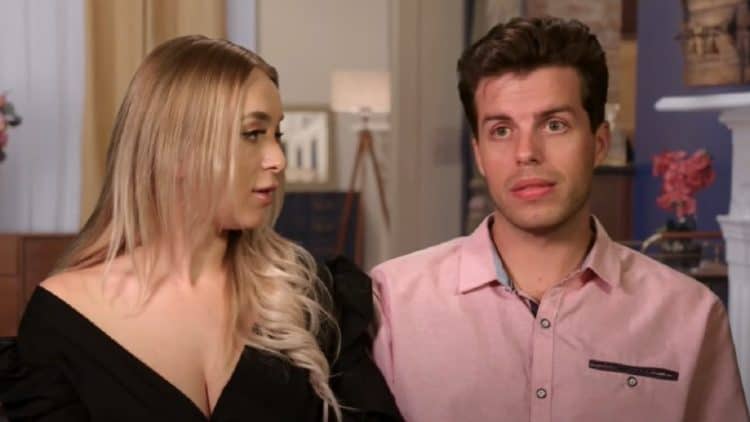 Yara Zaya has an interesting life. The 90 Day Fiance star met a man, fell in love, and came to America be with him, and things did not work out as she hoped. Their relationship was nothing short of completely tumultuous, and she clearly had some issues to work through once she made it to the states. The man she met, Jovi, lives in New Orleans and matched with her, but there has been a lot going on in their relationship, including him on a trip to Jamaica with a stripper, and a failed lie-detector test. Fans want to know who this young woman is and what she's doing in life involving herself in this kind of situation.
1. She's Young
Yara Zaya is young. Perhaps this is why she's making some interesting choices in life; she's not quite mature enough yet to realize what she's gotten herself into? Or, perhaps, she simply didn't know what a mess the entire situation is from the start. She's only 25, as you know.
2. She's From Overseas
She's not a native American, which is why she was part of this show in the first place. Her childhood was spent in the Ukraine where she was raised. She met Jovi online, and that's when they decided to meet. They seemed to have a love of traveling and seeing the world in common, but things didn't quite work out for them.
3. She Was Pregnant
When she and her then-fiance met, he thought it might be a casual hook-up, but they seemed to have a lot in common. They ended up spending six months seeing one another when she found out she was pregnant. He asked her to marry him, and they decided to do the 90-day thing with the K-1 Visa. However, her pregnancy did not progress and she ended up miscarrying.
4. She's A Mom
While her pregnancy did not work out for her, she was able to get pregnant again. She and her fiancé – again – welcomed their daughter sometime in September 2020. They're planning a wedding in Las Vegas, they've welcomed a daughter, and they are living their best life at the moment. They seem to be in a better place right now than they've been in a while.
5. She's an Influencer
She's working on her Instagram influencer skills right now. She's lost all her baby weight, she's sharing tips and tricks, and she's modeling whatever she can find at the moment. She's hoping to grow her following significantly and end up making a ton of money. She's already said she wants a 10 million dollar ring and a penthouse, so she might just be working on making those things happen herself.
6. Fans Labeled her a Gold Digger
From the start, fans called her a gold-digger. They felt that she wasn't in her relationship for anything other than a chance to find someone to take care of her. It seems that while she does have extravagant taste, she is aware of what her fiancé does for a living and that he cannot afford to buy her every single thing she's ever wanted.
7. She's Been on Other Reality Shows
She's in the world of make-up, and she's had some other reality television moments in her life, too. She was once part of a show called, "Who is Against the Blondes," though we are unfamiliar with that specific show and whatever it might be.
8. She's Well-Traveled
The Ukraine beauty has spent a great deal of her young life traveling. She's, so far, been to 38 countries. Many of them have been with her fiancé. They spent the first six months of their relationship traveling. They met up in Budapest and ended up spending the rest of the time they were together traveling around the world.
9. She's Amassed an Impressive Following
Something that has not escaped the star is that she's so far managed to pull in more than 143k followers on Instagram. This is not small number, and it allows her to work with brands and collaborate with them for a hefty fee. She's definitely making some money with her appearances on the app.
10. She's Private
She might not have any problem showing off herself or her fiancé on her social media pages, but this is one young woman who is very private when it comes to the baby she's raising. She's shown no one any photos of her daughter, and it doesn't seem she's very likely to start. It might not be a bad idea to keep the baby out of the public eye, either.
Tell us what's wrong with this post? How could we improve it? :)
Let us improve this post!