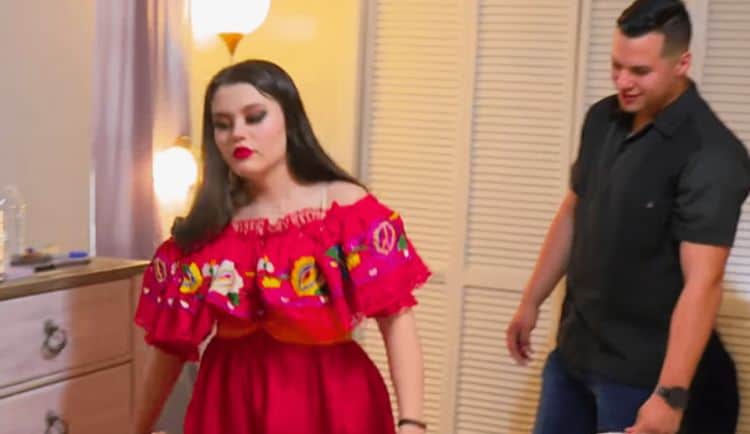 Ethan Ybarra never planned on becoming a parent in high school, but you know what they say about plans. When his girlfriend, Myrka Cantu, found out she was pregnant the couple initially went into panic mode. They eventually decided to move forward with the pregnancy and they also opted to share their journey on the TLC series, Unexpected. Although the moms are typically the main focus of the show, Ethan has become one of its stars, too. His kind personality and calm disposition has proven to come in very handy as the couple tries to navigate the road to becoming a parent. Here are 10 things you didn't know about Ethan Ybarra from Unexpected.
1. He Comes From A Very Supportive Family
Most parents would agree that they'd be disappointed if they found out that their child was expecting a baby while in high school. But while Ethan's parents certainly weren't happy about the news, they also did their best to support their son and his girlfriend. This is a huge contrast to Myrka's mother who kicked her out once she found out the news.
2. He Plans On Starting His Own Business
Ethan may be young, but now that he's a parent he understands the importance of planning for the future and he's working hard to establish himself. He currently has a note in his Instagram bio stating "Selling baby clothes and hoodies soon" which suggest that he's getting ready to start a clothing line of some sort.
3. He And Myrka Are Still Together
It goes without saying that the success rate for young couples is fairly low, especially after they have children. So far, however, Ethan and Ybarra are still beating the odds. The two seem to be very happy together and they're planning on getting married in the future.
4. He Has A Sister Who Isn't Much Older Than His Daughter
Ethan and Myrka's situation is a bit unorthodox to say the least. In March 2019, he shared a photo of a newborn baby who is his baby sister. This means that he and Myrka's daughter is only about a year younger than his sister. This will certainly make for an interesting dynamic as both babies grow up.
5. He Is A Football Player
These days, Ethan's life is a little bit different than most other people his age, but before becoming a father he was just like most other teenage boys. He was a member of his high school's football team and he enjoys hanging out with his friends. It's unclear if he plans to continue playing football.
6. He Is Getting Ready To Become A YouTuber
Ethan and Myrka have built a pretty decent fan base since being on Unexpected and they're hoping to keep the momentum rolling. They're in the process of started a couple's YouTube channel. Although they already have the account set up, they have started posting videos.
7. He Is Adventurous
Living life to the fullest is what Ethan is all about and he enjoys doing fun and adventurous things. He's always up for a good adrenaline rush and he isn't scared to try something new. Just because Ethan is a parent now doesn't mean he has to give up on doing the fun things he enjoys although it may be hard to find time for some of his old activities.
8. He May Have Had Plans To Join The Military
According to several photos on Ethan's Instagram profile, he attended the Marine Military Academy which is located in Harlingen, TX. This suggests that he was (or is) planning on joining the military. It's unclear what his plans are now that he is a father.
9. He Likes To Stay Positive
When things in life don't go the way you want them to it can be easy to get filled with negativity and pessimism. For example, becoming a parent in high school isn't the type of thing that most people look forward to. Even with the ups and downs Ethan has faced, he has done his best to maintain a positive outlook on life.
10. His Faith Is Very Important To Him
Religion isn't something that really comes up on Unexpected, and we don't have any specific information on Ethan's beliefs. One thing we can tell though, is that his faith seems to play an important role in his life. In August 2020, he shared an inspirational post on Instagram with the caption, "Love your FATHER in heaven and love his son JESUS….things are coming and they are very close it's time to start walking in the path of GOD!"