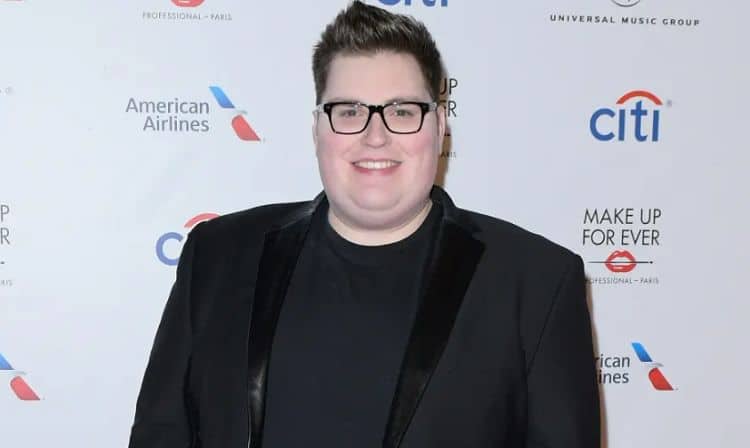 "The Voice," is one of the most famous singing shows in the world right now, and fans love it. Jordan Smith is the man behind the big Season 9 win, and fans are looking to get to know more about him. He's someone worth getting to know, too. His story is a fascinating one, and he's just so loveable. His talent is absolutely staggering, and his win was completely justified. He took home the title of the winner because he is so immensely talented, and we think it's high time the world gets to know this man better.
1. He Got Started in Church
His singing career began in the best place possible. He sang in his church choir, which is one of the most beautiful things you can do if you have the talent. He spent many Sundays singing with the choir, bringing the voice of Jesus into the church. He is proud of his beginnings, and we are so excited he decided to go for it.
2. He's Still Young
It's so hard for us to believe he is still so young. With his voice, his talent, and all that he has accomplished in his still short life, you'd imagine he was decades older (not that he looks it, of course). However, he's only 27. He was born on November 4, 1993.
3. He's a Kentucky Boy
A true gentleman if ever there was one, he was born and raised in Witley County, Kentucky. Both of his parents are also musicians, and that seems to be the general running theme in his family. They brought him up in the church, where he was part of the choir, and they made it clear that God and music are two of the most important things in life.
4. He Went to College
Jordan Smith is a college-educated man. He went to Lee University, which is located in Cleveland, Tennessee. While in college, he was part of the musical group at the school. The group is called the Lee University Singers.
5. Adam Levine is A Huge Fan
When he was part of the show in 2015, his audition had every single judge turn around. Adam Levine was his choice for his team, and Levine said probably the nicest words he could possibly hear. He told the singer, "You're the most important person that's ever been on this show," which, I think we can all agree, is the most amazing compliment.
6. He Bumped Adele From the Top Spot on iTunes…Twice
He is so good – and we really do mean so good – that he was able to take a woman with such immense talent and remove her and her song, "Hello," from the top spot on iTunes two times. He did it the first time with his a cappella and piano version of "Great is Thy Faithfulness," and then again a few weeks later when he sang a Queen song called "Somebody to Love," which also allowed Levine to say to him "I don't need to say anything at all because that's one of the best things I've ever seen in my entire life," and we cannot handle it.
7. Celine Dion Sings One of His Songs
He wrote "Ashes," for the Deadpool 2 soundtrack. If that's not something that is so amazing by itself, it was then performed by the iconic and amazingly talented Celine Dion. Does it even get any better than that?
8. He's Married
On the very first day of the year in 2016, he asked his longtime girlfriend, Kristen Denny, to be his wife. He knew he wanted to marry her because she'd always been there for him. They were married just over six months later in Kentucky.
9. He was In a Terrible Car Accident in 2019
He was very lucky to walk away after losing control in the passing lane in Tennessee after a storm. He hit some standing water on the road and hydroplaned. His car flipped over, and he was able to walk away without any serious injuries. He was able to share that the car he won on "The Voice," was now totaled, but he was thankful to God for keeping him safe.
10. He Has Great Faith
If there is one thing in his life that is more important to him than anything, it's his faith in God. He turns to Him every moment of the day in thanks, in prayer, and in gratitude, and he has not wavered from that faith at any point in his life. It's something to be very proud of.
Tell us what's wrong with this post? How could we improve it? :)
Let us improve this post!