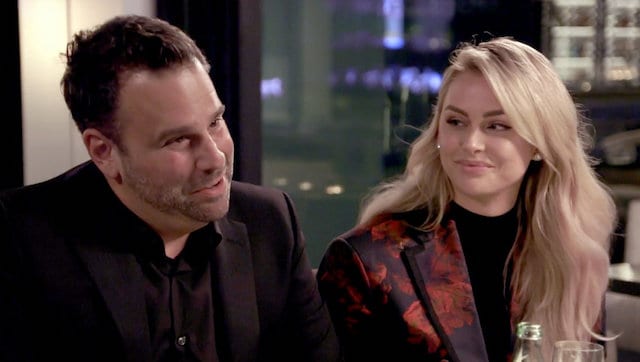 Since its debut in 2010, The Real Housewives of Beverly Hills has seen lots of people come and go. One of those people is Dana Wilkey. Unless you're a day one fan of the show, you may not even remember Dana being on the series. Although she was never actually an official cast member on the show, Dana appeared as a guest/friend in seasons one through three. Not only are her days on the show long gone, but Dana has been keeping a pretty low profile in the years since her departure. Somewhat surprisingly, she hasn't used her affiliation with RHOBH to try to build a personal brand. Keep reading to learn 10 things you didn't know about Dana Wilkey.
1. She's A RHOBH Fan
Now that Dana isn't a part of the show, some people may have assumed that she would be bitter about it. After all, she never got to become a big star like some of the cast members. However, it doesn't look like she has any hard feelings. Dana is still a fan of the show and appears to have been tuning in regularly over the years.
2. She's Had Some Legal Troubles
Unfortunately for Dana, she ran into some serious legal trouble in 2014 when she was arrested on fraud charges. According to the charges, "Between in or about February 2006 through at least February 2012, Dana Wilkey, through Adwil Agency accounts, paid directly to Lissa Phoenix, Skylar Phoenix, and Rodeo Pink, approximately 87 checks totaling approximately $360,000 in illegal and undisclosed kickbacks related to Adwil Agency's business with Blue Shield." Dana was eventually able to reach a plea agreement.
3. She Has Experience In The Entertainment Industry
The Real Housewives of Beverly Hills is Dana's first and only reality TV experience, but it's certainly not the only time she's been involved in the entertainment industry. Her IMDB page lists nearly 40 credits as a crew member on various productions where she was responsible for product placement.
4. She Doesn't Have A Big Following On Instagram
Usually being on a show like RHOBH instantly results in becoming an Instagram star as well. For some reason though, it didn't work out that way for Dana. Although she is very active on Instagram, she only has a little more than 3,200 followers on the platform. She has a much bigger following on Twitter, however, where he has more than 40,000 followers.
5. She's A USC Alum
Dana is originally from the east coast, but she decided to head out to California for college. She attended the University of Southern California where she graduated with honors. We weren't able to track down any information on what she majored in during her time there.
6. Her Mother Passed Away After A Car Accident
Things in life haven't always been easy for Dana and it all began when her mother was involved in a car accident when Dana was a child. The accident left Dana's mother in a coma and she eventually passed away from her injuries. Dana ended up leaving home when she was just 15-years-old.
7. She's A Mother
She may have been on a reality show, but that doesn't mean that Dana wants all of her personal business floating around on the internet. For the most part, she has kept her private life out of the public eye, but we do know that she is a proud mom. She has one son named John.
8. She Claims Lisa Vanderpump Called Her Chubby
All of the shows in The Real Housewives franchise are known for having shady case members, and RHOBH is no exception. Dana alleges that she found herself on the receiving end of some shade from RHOBH OG, Lisa Vanderpump. According to Dana, Lisa called her chubby. Dana recently clapped back and said that Lisa isn't that thin herself.
9. She's Not Afraid To Spill The Tea
If there's one thing Dana isn't afraid to do, it's speak her mind. She has repeatedly shared her opinion on cast members on RHBOBH and she's also let the world in on some 'secrets' about the show. For example, she shared that new cast members typically start as 'guest' or 'friends' in previous seasons and are upgraded to full time cast members if producers decide they are entertaining enough.
10. She Likes To Give Back To The Community
Some people may think that Dana is messy and only interested in drama, but there's a lot more to her than many people realize. Dana loves doing what she can to help others and has worked with several charity organizations over the years including The Elizabeth Glaser Pediatric Aids Organization.
Tell us what's wrong with this post? How could we improve it? :)
Let us improve this post!