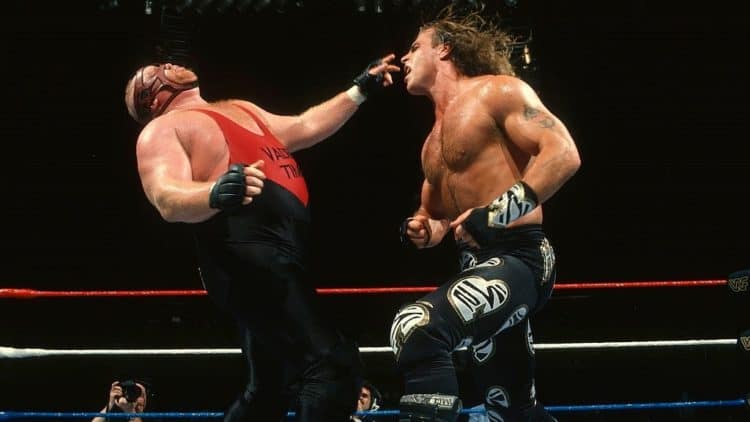 Summerslam is the second biggest show of the year behind WrestleMania and sees the culmination of many feuds that took place since WrestleMania. When it comes to Summerslam 1996 it was a very good show with some legendary matches on the card. But, which matches were best? Here is every WWE Summerslam 1996 match ranked from worst to best.
7. Jerry Lawler vs Jake "The Snake" Roberts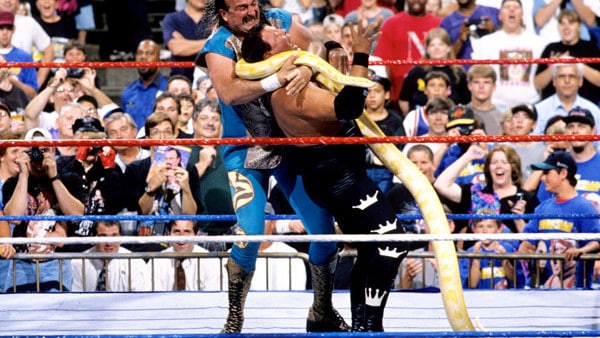 By 1996, Jake Roberts wasn't in a good place mentally or physically due to his substance issues, which was a shame considering how legendary The Snake was in the 80s and early 90s. Also by the mid-90s, Jerry Lawler was in his mid-late 40s with a lengthy career behind him. The match itself was only four minutes long and that was long enough for this match, it just wasn't good.
6. Sycho Sid vs The British Bulldog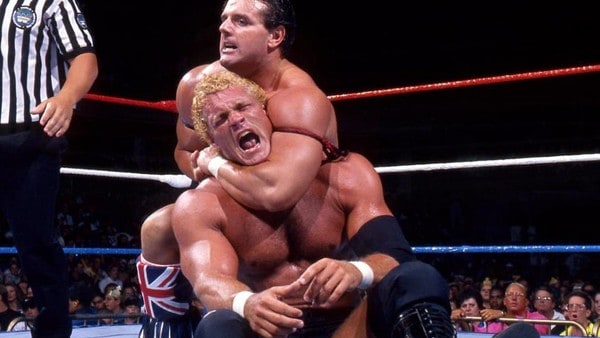 I hate to be blunt sometimes but Sycho Sid wasn't that good in the ring, and The British Bulldog went through phases of being incredible and then not so much. Being two strong heavyweights, the match was very slow-paced and clunky at times and overall just not that entertaining. A forgettable match that you would be forgiven if you choose to save your time and skip.
5. Four-Way Elimination Match for the WWF Tag Team Championship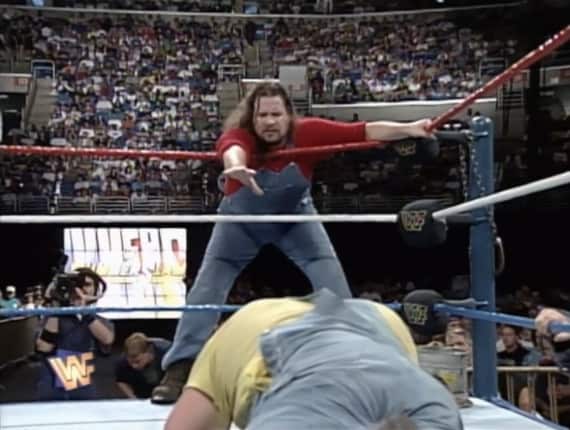 The Smoking Gunns retained their WWE Tag Team Championships at Summerslam 1996 in a Four-Way Elimination match. Overall, the match was pretty good, but not a standout match which is expected as these sorts of matches tend to become quite cluttered and a bit cumbersome. It is quite a fun match, and the only tag team match on the card, so if you're into tag team wrestling you could get some enjoyment out of this.
4. Goldust vs Marc Mero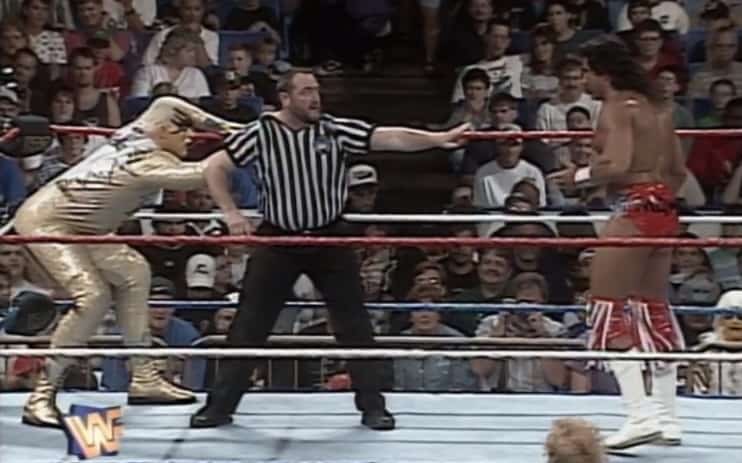 Goldust is one of the most bizarre Superstars to ever compete in the WWE, but one of the best workers and often overlooked when it comes to debating people with great ability and skill in the ring. Marc Mero came into the WWE at WrestleMania XII and was planned to be a top star in the company. Unfortunately, those plans didn't come to fruition, with Mero spending much of his career in the mid-card, but he still had some good matches such as this one at Summerslam 1996. While this is a match that many people would skip over, it is certainly worth 10-minutes of your time.
3. Owen Hart vs Savio Vega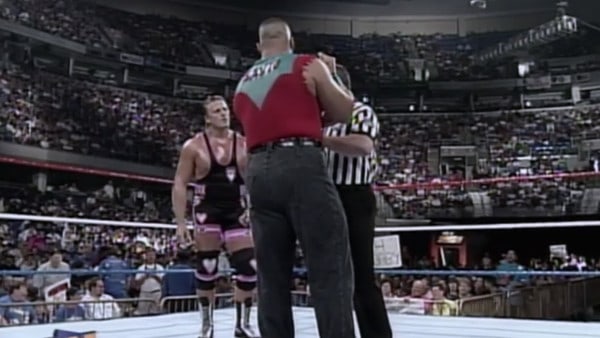 Owen Hart is often regarded as one of the best technical wrestlers of all time, as well as Savio Vega being criminally underrated. The two faced off at Summerslam 1996 and as expected it ended up being a fantastic match and a highlight of the show. While their styles were different, with Hart being more of a technical high-flyer, the match speaks volumes when it comes to the ability and talent of both competitors.
2. Shawn Michaels (c) vs Vader – WWF Championship Match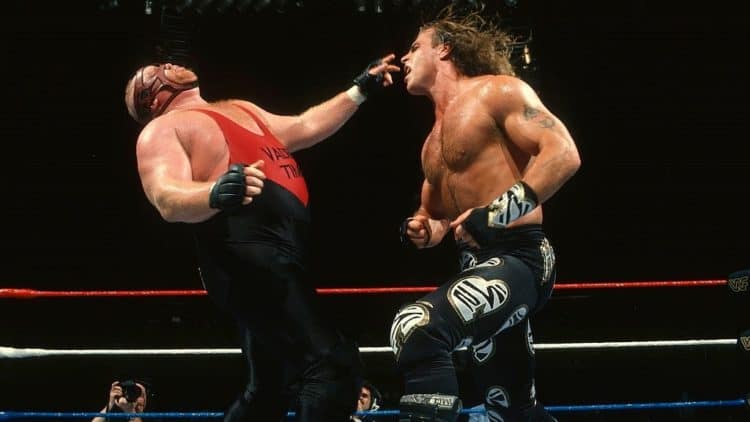 Shawn Michaels had a lengthy WWF Championship reign throughout 1996 after defeating Bret Hart at WrestleMania XII in a 60-minute Iron Man Match. At Summerslam 1996 he faced an opponent that was on the opposite end of the spectrum when it came to styles, "The Man Called Vader". Vader had seen huge success in WCW as well as Japan throughout the 80s and 90s, and now he was in the WWE. Despite clashing styles, and the two not having much chemistry in the ring, the match itself was really good which speaks volumes about the skill of the Heartbreak Kid. There were a couple of instances where spots were botched, with one that notably saw HBK take a cheap shot at Vader with a stiff kick to the face in retaliation. While not the best match of his title reign, HBK vs Vader is certainly worth your time.
1. The Undertaker vs Mankind – Boiler Room Brawl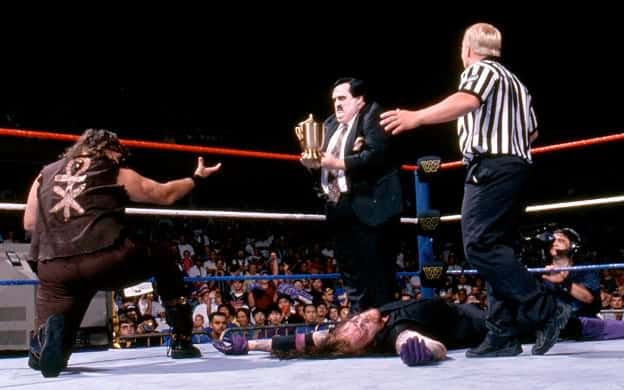 The Undertaker and Mankind's rivalry became the thing of legends, especially following their epic Hell In A Cell match at King Of The Ring 1998. But at Summerslam 1996 the feud was still fairly young. Mick Foley was brought into the WWE following WrestleMania XII as Mankind, a character created with the sole intention of giving The Undertaker a good competitor to face, following years of subpar feuds with big men such as King Kong Bundy, The Giant Gonzalez, the fake Undertaker among others. Finally, The Undertaker had met his match as Mankind was as twisted and sadistic as he was.
The two had previously faced each other at In Your House 7 and King Of The Ring 1996 prior to Summerslam. Undertaker and Mankind met inside Foley's boiler room, where he could often be seen hanging out with his rat friends. After a grueling brawl, the match ended up in the ring where Paul Bearer turned on The Undertaker and aligned himself with Mankind, making it the first time the legendary duo had been enemies.
Tell us what's wrong with this post? How could we improve it? :)
Let us improve this post!