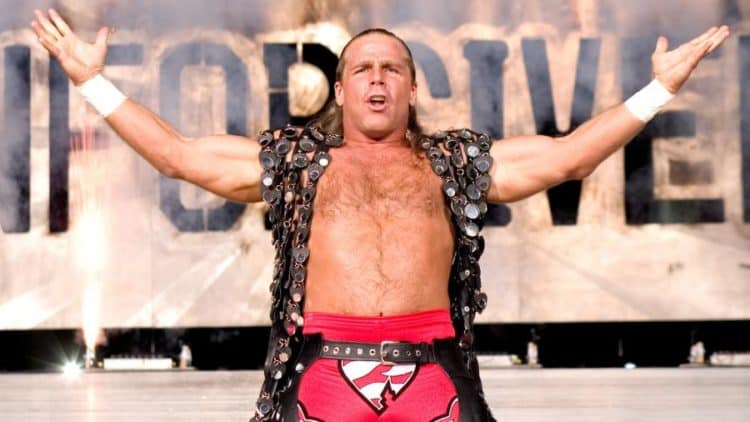 Despite regularly stealing the show and earning the nicknames "Mr WrestleMania", "The Main Event", and "The Showstopper", Shawn Michaels didn't hold many titles during his 23-year career with the WWE. It could be said that he reached a similar status to The Undertaker in that title reigns weren't important as the performer sold the show, not the championship when it came to 'Taker. Shawn Michaels only held the World Championship four times, three as WWF Champion and one as World Heavyweight Champion.
Here is all of Shawn Michaels' World Championship reigns ranked from worst to best.
4. WWF Championship – January 1997-February 1997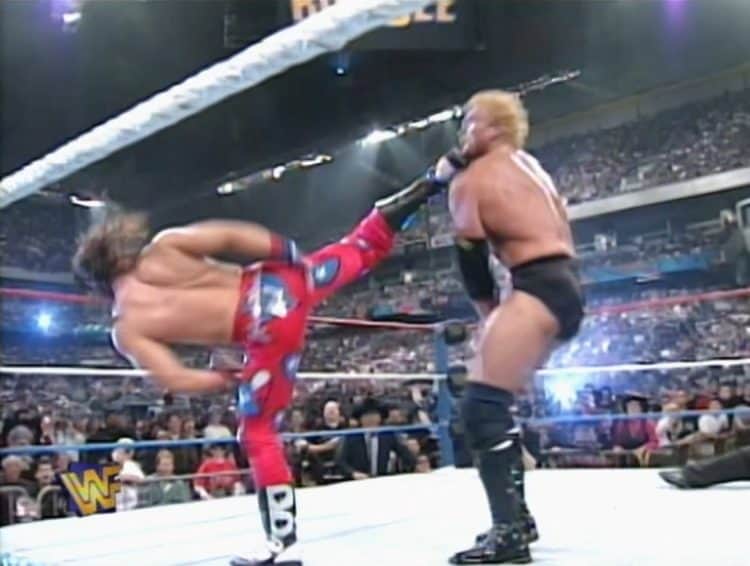 Shawn Michaels recaptured the WWF Championship from Psycho Sid at the 1997 Royal Rumble PPV after having lost the title to Sid at Survivor Series 1996. Just a few weeks later, Shawn Michaels vacated the championship on Monday Night Raw, citing a knee injury as well as potentially retiring as he needs to go and "find his smile". Considering a short time later HBK was performing backflips from the top rope, many fans believe the injury was fabricated as the original plan was for Shawn Michaels to drop the WWF Championship to Bret Hart at WrestleMania 13, a rematch between the two after Michaels captured the title from Bret Hart at WrestleMania XII.
While a rematch between the two would have been great to see, things did work out fine though as we got Stone Cold Steve Austin vs Bret Hart at WrestleMania 13, which became one of the best WrestleMania matches of all time, and helped further fuel the rise of Steve Austin to become the biggest Superstar of all time.
3. World Heavyweight Championship – November 2002-December 2002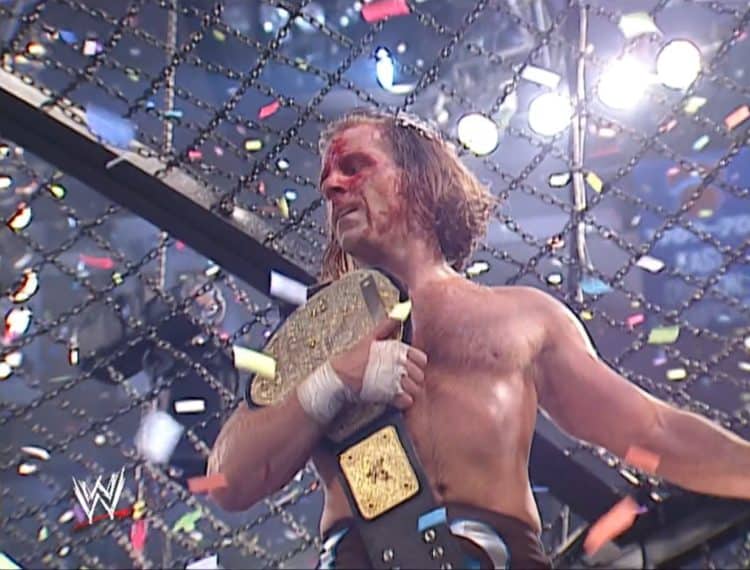 After a four year retirement, Shawn Michaels made his return at Summerslam 2002 to face his former best friend Triple H. This match was only meant to be a one-off match for HBK, but after putting on a classic match and not missing a beat, Shawn Michaels decided to return to the company full time at Survivor Series 2002. At the PPV, Shawn Michaels captured his first and only World Heavyweight Championship by winning the first Elimination Chamber match, which also included Triple H, RVD, Booker T, Chris Jericho, and Kane.
Unfortunately, Shawn Michaels lost the title the following month at Armageddon against Triple H in a 2 out of 3 falls match, marking the end of the final title reign that Shawn Michaels would have, despite not retiring from wrestling for nearly 8 years.
2. WWF Championship – November 1997-March 1998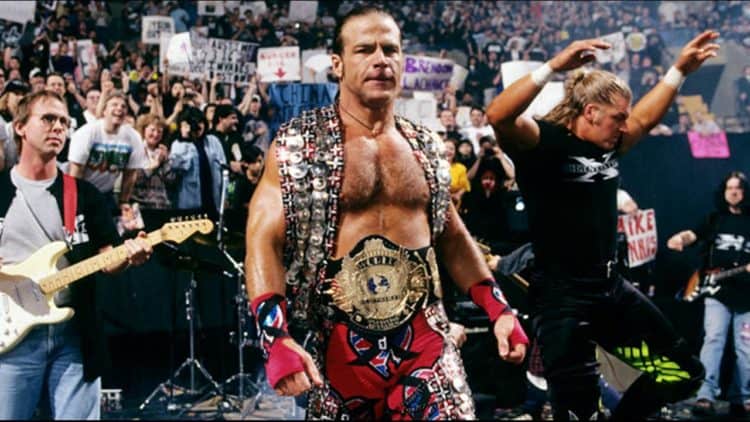 Shawn Michaels' second WWF Championship reign started as one of the most controversial moments in wrestling history. HBK defeated Bret Hart at Survivor Series 1997 in a moment that infamously went on to become known as the Montreal Screwjob, which saw Bret Hart lose his WWF Championship to Michaels after Vince McMahon and Earl Hebner called for the bell during a submission hold despite Hart not tapping out. This was done due to Bret Hart refusing to drop the championship to Shawn Michaels in Canada before leaving for WCW. Michaels' reign as champion was a pretty good run, with Michaels primarily being a transitional champion for Stone Cold Steve Austin, who was set to capture the title at WrestleMania 14 the following March.
During his reign he only defended it a few times, once against Ken Shamrock at In Your House: D-Generation X, and once against The Undertaker at Royal Rumble 1998. It was this match though that caused HBK to retire for four years. During the match, which was a Casket Match, HBK suffered a devastating back injury after being backdropped onto the casket. Despite winning the match, the damage was done and Michaels didn't wrestle again until WrestleMania 14, missing out on the No Way Out Of Texas PPV the following month.
After losing to Stone Cold Steve Austin at WrestleMania 14, Shawn Michaels wasn't seen competing in the ring again until Summerslam 2002. But for those four years, fans believed that they would never see the Showstopper wrestle again.
1. WWF Championship – March 1996-November 1996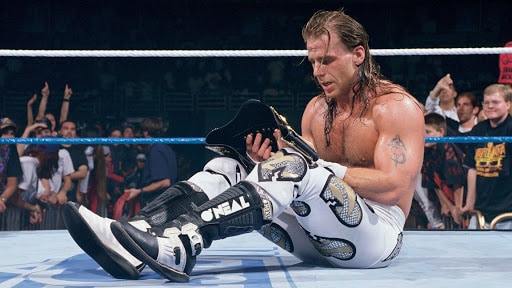 Finally, we have Shawn Michaels' first WWF Championship reign. HBK defeated Bret Hart at WrestleMania XII in a 60-minute Iron Man Match for the title, going to sudden death in the 63rd minute. After this match, Bret Hart took time off and didn't return to the company until Survivor Series in November where he faced Stone Cold Steve Austin. This left HBK as the top star in the company and he had to carry the ball alone. While some fans will argue that he failed as a champion, unable to boost the show attendance figures and TV ratings, the industry was coming out of a lull in 1995, and then WCW began the NWO storyline in the summer of 1996, the odds were stacked against Michaels.
Despite this, Shawn Michaels had some great matches during his time as WWF Champion, including arguably Diesel's best match in the company, one of the best matches either wrestlers had when HBK took on Mankind, as well as other great matches against Vade and the British Bulldog. While it may not have been the greatest title reign to have ever occurred in the WWE, it did prove that Michaels was a show stealer and very versatile as he faced opponents in a variety of styles and sizes, there's a reason why HBK is nicknamed the "Showstopper".