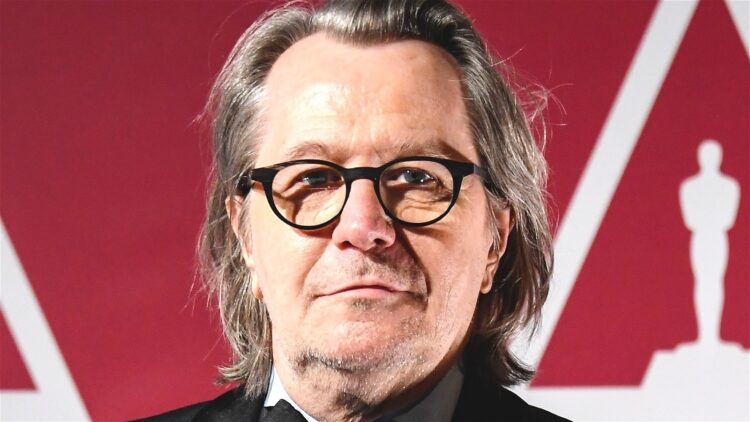 Let's be honest, Gary Oldman can play a protagonist or antagonist equally since he's that great of an actor. But there's something about his villainous side that attracts people in such a great way that it feels as though this is the way he should lean. It's a bit too late to see him as a villain in Christopher Nolan's Batman trilogy since he's already been immortalized as Jim Gordon. But perhaps Matt Reeves could bring him back and convince Gary that he might be every bit as iconic as a villain. There are a few roles that Gary could end up playing when it comes to being a Batman villain, but it's whether or not he would agree to take part in the legend of this character again that would make it happen, or make it an impossibility. After all, being a part of the overall Batman legend, which is a giant ball of wax no matter how much people want to say otherwise, is a temporary thing for some folks and a turning point for others. For Gary, it feels like it was another role to take on since he'd been well-established for many years at that point.
To be fair, his role in the Batman movies that Nolan pumped out was more for the benefit of the movie than for Oldman's career, since he's been such a loved actor for so long that any set he steps on is bound to be better for it since he brings a great deal of expertise and an acting style that others need to use for inspiration and as a mainstay to flow around and adapt to. But seeing him as a protagonist in the Batman movies was, well, kind of tame compared to many of his other movies. He can play a heroic role without fail, and he can make it work in a way that others, who are better at playing villains, can't really manage.
But the fact is that Gary Oldman as a villain is priceless since he can slip into such a role so easily that trying to argue against it is kind of pointless. Seeing him as the Scarecrow (no disrespect to Cillian Murphy) would be interesting since it might fit with his physical stature. Like it or not, Oldman was at one time capable of being a physical character who could intimidate others, but as he continues to age it's less possible as his personality is far more forceful than his physical presence. But as Mr. Freeze, he might be able to work as well since his cool and calculating mind might be able to work perfectly for such a role. Or perhaps Hugo Strange would be possible, or any number of Batman villains who aren't physically imposing but are still terrifying because they possess an intellect that's on par with the dark knight. Even the Court of Owls might be a great way to bring Oldman back into the Batman story, as his ability to be calm, composed, and yet so insanely devious would work on a level that is worth thinking about. It might sound as though I'm acting like a fanboy for Oldman, but it's very easy to recognize skill at times, and he has skill to spare.
Seeing him as a Batman villain might never happen, but it's something that might be interesting since it would place him as one of the only people that's managed to cross the lines between one Batman movie and another one. Think about how many people would be talking about that, and how it might affect the movies moving forward. At this point, the mere thought of seeing Michael Keaton in the upcoming Flash movie is enough to get a lot of people excited, even if some might think that it's a risky move. Crossing movies in this manner is kind of risky since it does manage to muddy the waters a bit, but when it comes to different dimensions the muddying process is kind of interesting since trying to determine what's going to be brought up out of the muck is enough to get some people on board with the thought that anything can go as it might bring about a new idea that could benefit the franchise moving forward.
But then again, that manner of thinking is a little chaotic at times and might not be entirely appreciated. All the same, Gary Oldman is still one of the best considerations for a Batman villain for several reasons. His ability to go nuts is only one of them, but it's definitely a quality that a lot of people would point out, along with the fact that he's such a calm and composed character when he wants to be. Imagining him as a villain that could go from zero to a hundred in the span of a few seconds is fun, and it's accurate.