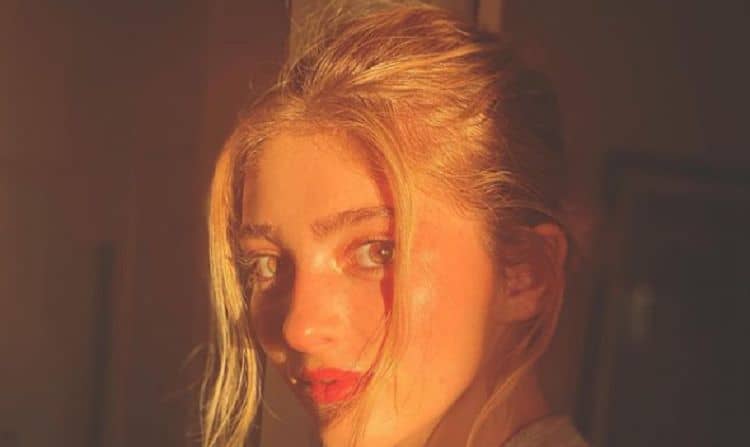 Willow Shields was only about eight years old when she made her first on-screen appearance. Little did she know at the time, within just a few years, she would become part of one of the most famous movie franchises of the 2010s. Willow was cast as Primerose Everdeen in The Hunger Games film series and it proved to be a great opportunity for the young actress. Although her character didn't get as much camera time as some of the other characters, Prime's presence was often felt through her big sister, Katniss Everdeen (Jennifer Lawrence). Although things have slowed down for Willow since her final appearance in The Hunger Games, we know that we're going to be seeing much more from her. Keep reading to learn 10 things you didn't know about Willow Shields.
1. She Is A New Mexico Native
Willow was born and raised in New Mexico where she comes from a very close-knit family and had a great upbringing. It was in New Mexico where she fell in love with acting and began sharpening her skills. It's unclear whether she is still based in New Mexico or has relocated to California.
2. She Is Part of Dancing With the Stars History
In 2015, Willow was cast as a contestant on the 20th season of Dancing With the Stars. She became the youngest person to be chosen as a contestant for the show. The record was previously held by Zendaya who competed when she was 16 years old. Sadly, Willow was eliminated during week seven.
3. She Has A Twin
Willow has a fraternal twin sister named Autumn who has also done some acting although all of her roles have been fairly minor. The two seem to have a very close relationship. Willow also has a brother named River who is an actor. He, too, has only had minor roles.
4. She Loves Animals
The bond between humans and animals is one that is so special that it can be hard to describe. Willow loves all animals, but she has an extra special place in her heart for dogs. She is the proud pet parent of an adorable dog named Bear who has his very own highlight section on Willow's Instagram profile.
5. She Is An Avid Reader
Telling stories is a very big part of Willow's identity. However, she doesn't just like to tell stories – she also likes to enjoy them. She loves reading books and she has an interest in fiction and nonfiction. She has created a separate Instagram account called Willow Shelf where she shares book recommendations.
6. She Was Homeschooled
Due to her career as an actress, there are many things in Willow's life that have been different from most people. School was one of those things. Instead of going to school in a traditional setting, Willow was homeschooled for many years. Thanks to her homeschool curriculum she was able to graduate from high school early.
7. She Isn't Scared to Get a Little Political
Many people like to stay away from discussing politics because differing political reviews can be a fast track to heated arguments. Willow, however, hasn't been shy about her political views. During the 2020 presidential election, she made it clear that she supported Joe Biden and Kamala Harris. She also encouraged her followers to get out and exercise their right to vote.
8. She Loves Being Outside
Willow may be a star in Hollywood, but that doesn't mean that she's lost touch with the simple things in life. Willow spends lots of time outside and she loves doing things like hiking, camping, and hanging out by the water. Being outside is the perfect way for Willow to tap into her love for adventure while also being disconnected from the chaos of the entertainment industry.
9. It's Unclear if She's Had Any Formal Acting Training
Although we know that Willow fell in love with acting at an early age, we weren't able to find any information on what sparked her interest in performing. We also aren't sure if she ever underwent any formal acting training. However, based on how young she was when she started her career, there's a good chance that she got her start before taking any acting classes.
10. She Likes Taking Pictures
Being in front of the camera is how Willow has made a name for herself, but she also likes to express herself from the other side of the lens. Photography is a hobby that she's always enjoyed and she has a knack for capturing beautiful moments. Not only does Willow like digital photography, but she also shoots with a 35mm camera.