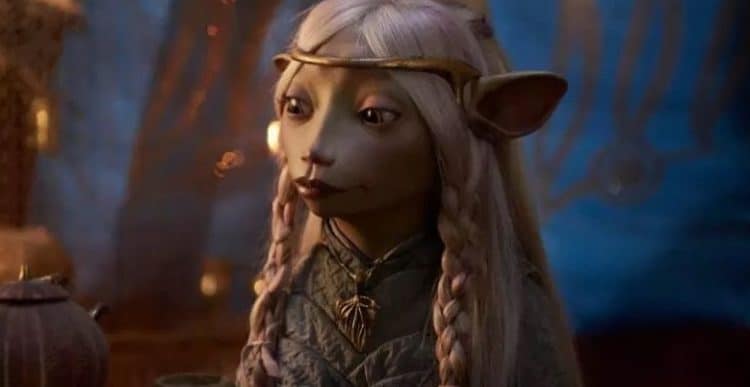 In 1982 a classic was made. That's it, plain and simple, that's all that needs to be said about how so many of us felt about the original Dark Crystal. But despite not being a betting person I'd wager that those who grew up in the late 70s and into the 80s felt their jaw drop when they saw the trailer for Dark Crystal: Age of Defiance, drop without knowing that it had ever been coming. First, before anyone asks "what in the heck is going on?!" let's put this to rest: the series is going to be a prequel. Tasha Robinson of The Verge confirms this in her article while also going on to describe how this series is going to be bound to the original movie and will be taking from source material instead of going down another path that might cause fans to riot if it was seen.
The series is coming to Netflix, but not until August it looks like, so we have a while to wait yet. But a lot of people are going to be biting their nails and hoping against hope that we'll get to see something that will explain the entire opening bout of the movie. It was great back in the day since it granted a look at just how the crystal had been cracked and why things were the way they were when the movie came out, but you can't deny that it would be great to see the world of Thra before the Skeksis tore it apart. In fact it would seem that they're the dominant species as they were in the movie, twisted and evil and out to conquer and subjugate as much as they can. Unfortunately for the Gelflings this means that their days are already numbered by the time the series starts and things will be taking a downward turn rather quickly as the evil creatures go about taking their victims to drain their essence.
A lot of us should be able to lay claim to a big case of the feels when it comes to this series since honestly the movie was something that seemed borderline for a kids' movie and yet was still something that we enjoyed immensely despite any scary moments that might have come along. So far it seems that a lot of the same creatures are going to be re-introduced and a few new ones will be coming out as well. It's also evident with the current technology that the world in which this takes place will expand as well. If you recall a lot had to be done specifically with the puppets and their limitations in mind, but as of now those limitations are gone as the movie can rely heavily on special effects and CGI as it needs to. Some people might groan at this but the idea of it is going to be great since watching the characters have free range of movement is going to be nothing short of epic.
James Whitbrook of io9 has helped to clue us in to the famous names that are going to be taking on the character voices behind the scenes, such as Taron Egerton, Natalie Dormer, Nathalie Emmanuel, and even Mark Hamill just to name a few. The wealth of talent when it comes to the cast is going to help to highlight the already impressive-looking images that have been released. If you're not getting giddy at this point you might need to check your pulse or find a copy of The Dark Crystal to purchase and watch since quite honestly this was one of the best and most beloved movies of the decade when it was released. It was dark and yet it was hopeful in a way that denied the shadows since the two remaining Gelflings, Jen and Kira, weren't about to sit back and let the world end while the Skeksis reaped the benefits. The journey and the fight they had to go through in order to reach the end and set things right was intense, and for a Jim Henson movie it hit you right in the feels as it should have, creating a great deal of emotion that had people flocking to the movie to see it again and again. And now that the lot of us that watched it are adults we can't help but think about it now and again even if it's only once in a blue moon.
So just keep in mind that this series is going to be a prequel, don't freak out and think that the Skeksis came back somehow and that there were more Gelflings than we knew about in the movie. This time around we get to see how everything ends, and while there is the understanding that things go downhill, there's also the realization that there is someone that's going to fix it. And really, was there any better way to end the trailer than to hear Chamberlain's distinctive whine?