Andrew Garfield has been determined to take on as many diverse roles as possible. From Comic book movies to emotional war dramas, Garfield isn't afraid to push the boundaries of his skill. He has proven time and time again that he is a phenomenal actor. While most young fans know him for his work as Peter Parker in The Amazing Spider-Man movies, movies like Silence and Hacksaw Ridge show his range as an actor.
While his skill isn't in question, some of his movies weren't well received by the public and critics. It could be the writing, directing, or just bad timing. But one thing that wasn't in question was Garfiled's superb work on screen. From The Social Network to Tick Tick…Boom. Here are some of the best Andrew Garfield movies ranked from Worst to Best.
1. Lions for Lambs
Garfield's major film debut was in the 2007 movie Lions for Lambs starring heavyweight stars like Tom Cruise and Meryl Streep. Garfield felt overwhelmed by his first movie alongside these Hollywood stars. But it didn't affect his performance as Todd Hayes. Despite being the president of his fraternity, Garfield played an intelligent college student who wasn't interested in his studies. So he enlisted in the army and went to Afghanistan.
But despite having a deep and intellectual narrative, the war drama wasn't a hit among critics. The movie failed at the box office, but luckily this didn't hurt Garfield's career. Lions for Lambs had a 27% rating on Rotten Tomatoes. Despite the movie starring and being directed by Robert Redford, it wasn't a hit. Most people didn't get the point of a film that seemed to take shots at the government. It had all the stars but none of the charisma it needed to keep audiences hooked.
2. The Imaginarium of Doctor Parnassus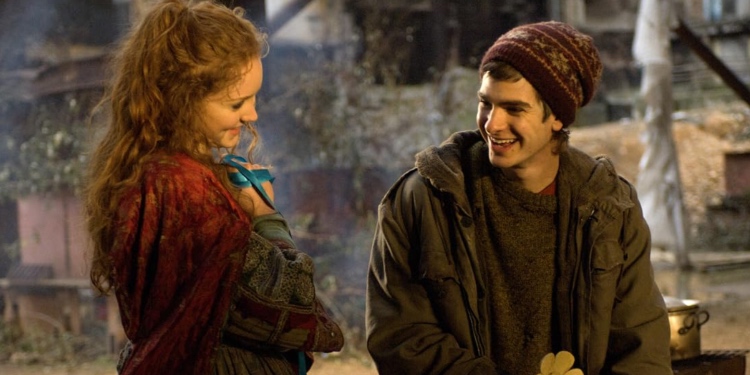 This 2009 film was about a traveling circus theater troupe and their drama. It featured some notable stars like Jude Law, Christopher Plummer, and Heath Ledger, who passed away while the film was in production. Despite the praise for the beautiful directing and visuals, critics thought the plot was all over the place. Garfield did an excellent job of playing Anton, a romantic yet slightly annoying member of this unique little group. He does an excellent job of playing a supporting character, especially alongside this crowd of A-list stars. The movie got a 64% rating on Rotten Tomatoes. Although the film is enchanting and stunning, it wasn't perfect, but worth the watch if you want to see some of Garfield's early work.
3. The Social Network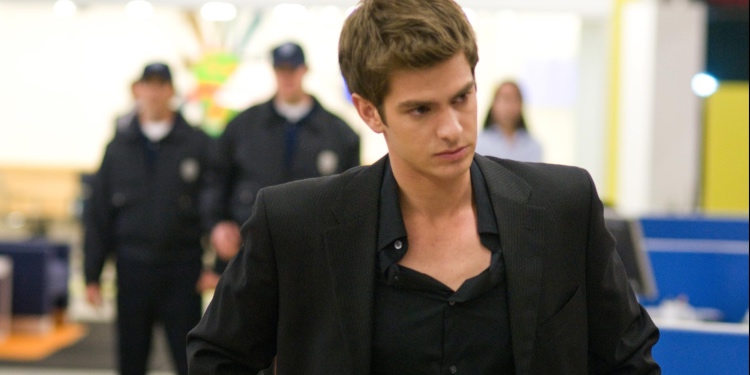 In The Social Network, Garfield played Eduardo Saverin, one of Facebook's co-founders. While Saverin could easily be forgotten with how big Zuckerberg has become, Garfield was the best actor to play him. Considering he was starring alongside Justin Timberlake and Jesse Eisenberg, Garfield made Saverin endearing yet menacing. It also showcased his good American accent.
The Social Network was a success, grossing $224 million at the box office with a $40 million budget. It was also a hit, with critics praising this emotional and suspense-filled story about one of the largest corporations today. The film won numerous awards for best writing, best cast, best film editing, best picture, and a Golden Globe for Best Motion Picture in 2011. Garfield was nominated and won a couple of awards thanks to this movie.
4. Hacksaw Ridge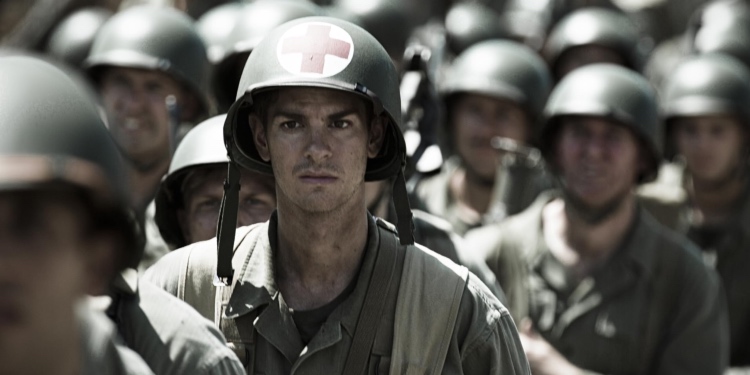 Probably one of Garfield's best performances yet, 2016's Hacksaw Ridge is an emotional movie set around World War II. The drama was about a Christian pacifist who opts not to carry a weapon during the war. However, he saves countless lives on the battlefield as a medic. The 2016 movie garnered numerous nominations and two Oscar wins. Garfield got his first Oscar nomination thanks to this Mel Gibson-directed movie, boosting both their careers. While the movie seemed poorly put together, Garfield's acting was top-tier as an angel on the battlefield that might bring you to tears. Hacksaw Ridge got 84% on Rotten Tomatoes, with Garfield winning a Critics Choice and Satellite Award for Best Actor in 2017.
5. Silence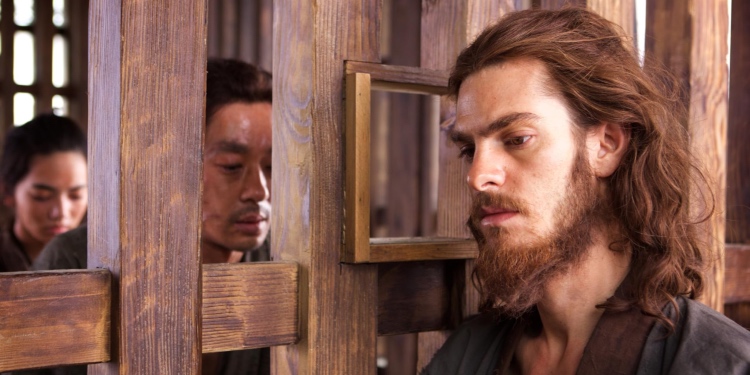 Most fans say they ranked Andrew Garfield as a much better actor after watching his performance in Martin Scorsese's 2016's film, Silence. The thought-provoking film is about two 17th-century catholic missionaries searching for their missing mentor in Japan. To prepare for the role, Garfield spent a year studying to be a Jesuit priest and went on a silent retreat with co-star Adam Driver. He also lost close to 40 pounds for the role. Critics praised Garfield for bringing out this priest's frustration, doubt, heartbreak, and despair in each scenario as he held on to his faith. With such dedication, Silence remains one of Garfield's most underrated performances ever. The film got an 83% rotten Tomato rating for being a reflective movie that lingers long after the end credits.
6. The Amazing Spider-Man Movies
At the time, Garfield's Peter Parker was met with some resistance from comic book fans. But he quelled those fears when they fell head over heels in love with his quirky version of Spiderman. In the Amazing Spiderman movies, he brought his charming charisma to this superhero flick. Even more, he added a rom-com element with his banter and comedic timing to what was meant to be a superhero vs. villain action movie.
Even covered in all that colorful latex, Garfield still manages to be one of the most heart-wrenching and emotional spider men ever to grace the big screen. Unfortunately or fortunately, the writers focused a little too much on the romantic aspect of the sequel garnering some hate from fans. His surprise reprisal of the role in Spiderman: No Way Home was met with excitement among those who once criticized his acting. Some even believe that Garfield deserves one more Amazing Spider-Man movie.
7. Tick Tick Boom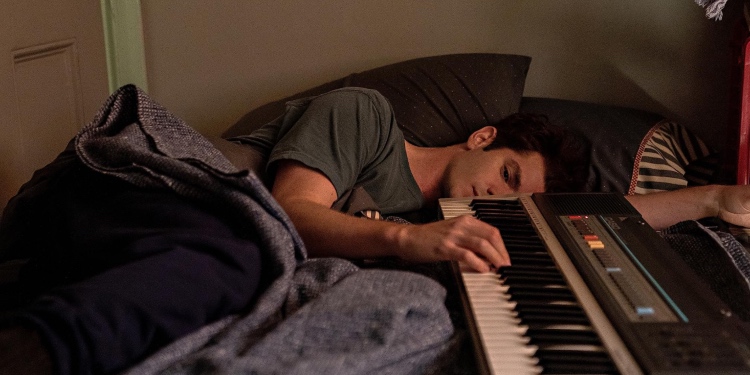 The 2021 movie Tick Tick Boom is set in 1990 and focuses on the life of composer Larson as he prepared for a once-in-a-lifetime production of his rock musical. Garfield spent a year learning how to sing and play the piano. Before landing this role, the actor had never sung professionally. Garfield plays a stressed-out Larson worried about finishing his musical, his bills while living in NYC, his day job, and trying to keep his romantic relationship afloat.
Through Garfield's eyes, you could see how determined Larson was to create the best production. Altogether, it's even more heartbreaking knowing this musical genius didn't live long enough to see his masterpiece. Tick Tick Boom has 88% on Rotten Tomatoes. Andrew was nominated for numerous awards for this performance, winning his first Golden Globe for Best Actor, Satellite Award for Best Actor in Motion Picture, and an AACTA Award for best lead actor in 2022.
8. 99 Homes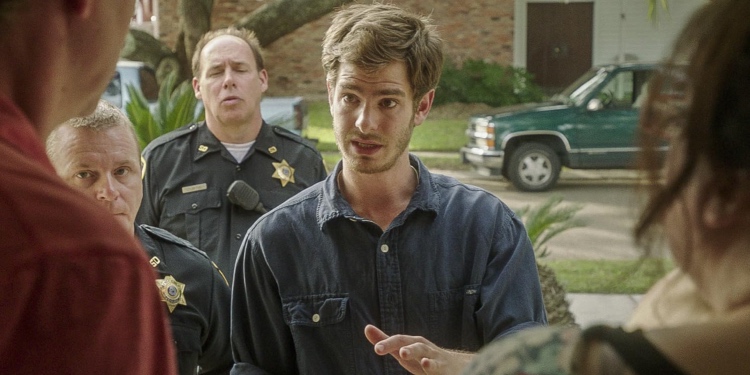 Being able to play the morally ambiguous character in this film and still end up being the film's best part speaks highly of Garfield's acting prowess. In 99 Homes, Garfield plays a working dad trying to make ends meet during the Great Recession but gets evicted. To survive, he ends up helping the same man who put him in that situation evict others, including some neighbors he knew personally. Although this could be a hard film to watch, Garfield delivers some of the best acting performances in his career. For those looking for a glimpse of his acting range, this movie should be at the top of your list.