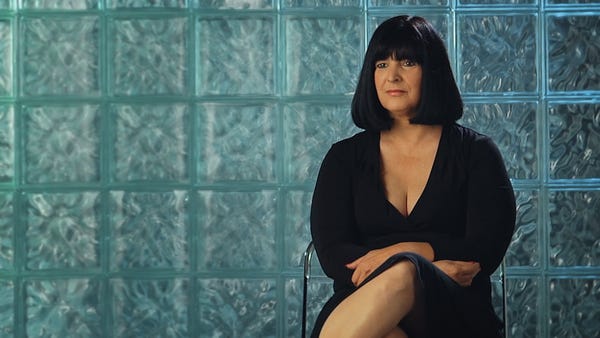 In the wake of back-to-back documentaries being released, two of the most watched genres are probably true crime and Narco drama. Viewers just love digging their teeth into outrageous true stories that keep them on the edge of their seats. A new bad boy has recently landed on the shores of Netflix through a docuseries called, Cocaine Cowboys: The Kings of Miami, which explores the Miami drug trade of the late 1970's to 1980's, and the rise and fall of its two notorious top dogs. Get ready for another round of mind-blowing stories involving staggering amounts of wealth, tons of drugs, and a groundbreaking trial that made United States history.
Who Are the Cocaine Cowboys
The six-part docuseries is produced by Alfred Spellman (Dawg Fight) and directed by Billy Corben (The U), who have been closely following the explosive story of Miami drug kingpins, Salvador "Sal" Magluta and Augusto "Willy" Falcon for over two decades already. Magluta and Falcon, also infamously known as the "Los Muchachos" or "The Boys", are two Cuban-American childhood friends from Miami, who had desires that were larger than life, and who stopped at nothing to be able to achieve them. The two were Miami Senior High School dropouts who started out doing small-time drug dealing until they were able to make their way to the top of Miami's drug trade beginning in the 1970's. They grew a massive cocaine empire from smuggling cocaine from the Medellín and Cali Colombian cartels into the streets of Miami. This rags to riches tale has already taken on many different forms in the past. The stories may have come from various origins, but their common denominator is that they all don't age well. There are no happy endings in the land of money laundering and illegal drug trade.
Magluta and Falcon were a dynamic duo to beat. Apart from knowing how to choose the right people to handle their shady dealings, they also knew how to cultivate their talents to their own advantage. The two were famously known as powerboat-racing champions, who were then able to use this skill as another way to traffic cocaine from Colombia into the waters of South Florida. This went on successfully for years, and in no time, everyone who took part in the "business" were sitting on endless stacks of cash and living the high life. At that time, the duo were on top of their games, and kings in their own little world. Their connections stretch as wide as the Miami shoreline, and their pockets ran deeper than the South Beach waters. Impending legal troubles were casually swept under the rug, and attempted arrests became futile. Their entire operation ran like a well-oiled machine, much until their crimes caught up with them soon enough. If you think this is where the chapter ends, then you are dead wrong. This is just the preface of a book with a lot more chapters to tackle. It's going to be a long and wild journey. Better buckle up, and enjoy the ride.
In October of 1991, Magluta and Falcon's luck was starting to run out. They finally fell into the trap set by the US justice system, and were caught by federal agents. The two were allegedly charged with amassing more than $2.1 billion in cash and assets, which were assumed to be from smuggling at least 75 tons of cocaine into the United States through the years. This became one of the largest drug cases in US history. Anyone who faced these kinds of charges would think that there is no way about. For Magluta and Falcon, this was just another one of the games they played in which they were able to outsmart everyone else. Even after they got arrested, they did not let go of their lavish lifestyle. They continued to pay off guards, and were able to ask their close friends to apply as "paralegals", so that they could tag along during attorney visits. They continued to break prison rules and enjoyed smuggled goods of Xanax tablets and even lobsters. It seemed as if prison didn't stand a chance against the two kingpins.
What to Expect from the Series
The legal proceedings against Magluta and Falcon dragged on for almost a decade, and encountered all sorts things that are only usually seen on film. These included key witnesses being taken down, a couple of incidents of jury tampering, ledger books containing bribes and pay-offs, murder charges, planned escapes, betrayal, and a whole lot of other mayhem. The rollercoaster ride was finally put to an end in 2003 when justice was finally served, and Magluta was sentenced to 205 years in prison for bribing jurors and money laundering, while Falcon pleaded guilty to a money laundering and was sentenced to 20 years instead. The docuseries covers this entire saga with such flair and color. Watching the episodes unfold felt like watching a movie instead of a documentary. The story is well-rounded, as viewers are given a full vantage point of events through interviews with Magluta and Falcon's family, friends, lawyers, and even ex-lovers. The "Los Muchachos" may have lost the war, but they now have their names imprinted in US history. For someone like Magluta and Falcon who loved breaking the rules and being under the spotlight, it's all about perspective.