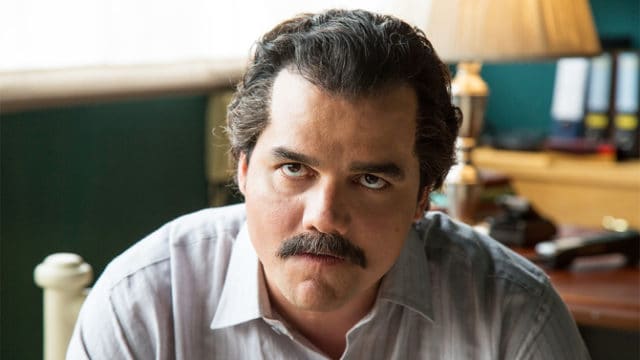 People who have been following Narcos will be familiar with how its focus has changed over time. For example, the first two seasons covered the Colombian drug lord Pablo Escobar, culminating in him getting injured in a shootout with governmental forces and then being executed by a Colombian policeman. As a result, Season 3 had to change its focus to the Cali Cartel, which was cleared up in that same season. Based on this, it should come as no surprise to learn that Narcos will be changing focus once more, which will mean the phase-out of its previous protagonist Javier Peña played by Pedro Pascal as well.
For those who are curious, Season 4 of Narcos will be focusing on the Guadalajara Cartel over in Mexico, which makes sense as the next choice of subject to be covered by the series. However, what is interesting is that the showrunner Eric Newman has stated that the season will be moving backwards in time to the late 1970s and the early 1980s, which is necessary because those are the times when the cartel came into being. As a result, it wouldn't make sense for the series to continue being centered around Javier Peña, though it should be noted that it would not be impossible for Pascal's character to make a return to the series at some point in the future, even if he is undecided about the prospect at this particular point in time.
Why Will Narcos Be Able to "Go Forever?"
With that said, what is even more interesting is a statement from the showrunner Eric Newman that Narcos could "go forever." This is possible because the series's true focus is not a particular person or even a particular group of people involved in the drug wars. Instead, its true focus is cocaine, which is something that has affected a wide range of people in a wide range of places in a wide range of times. As a result, even if the story of a particular group of people has wrapped up in the series, it can move on to the next group and then the next group and then so on and so forth until it has managed to catch up to the present. Considering the sheer number of groups that have been involved with cocaine at one point or another, this covers what can seem like an inexhaustible stockpile of material, so much so that while Newman's statement is technically exaggerating, it is not exaggerating by a great deal.
Further Considerations
Of course, for Narcos to "go forever," it will have to prove popular enough for it to "go forever," which is something that remains to be seen. After all, Season 4 will see some significant changes, which are bound to have an impact on its viewership, meaning that it will be interesting to see whether the series will be able to handle the transition in a smooth and uninterrupted manner. With that said, it is important to note that Narcos has handled major changes successfully before, meaning that there is excellent reason to believe that the people behind the series will be able to navigate through the upcoming obstacles skillfully.