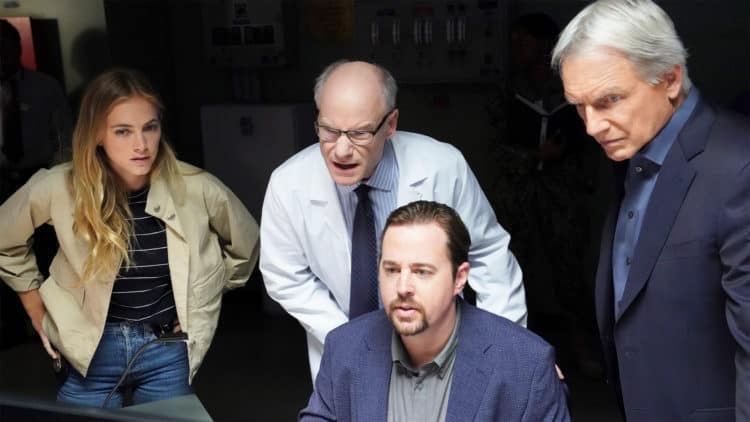 It's not easy to last for 16 seasons and still be able to enthrall your viewers. Yet that's exactly what NCIS does every single week that it's on. It could be pure casting magic; or maybe it's just the talent of the writers. Maybe it's just Gibbs. Whatever it may be, NCIS is definitely doing something right. Even though we've lost a few character favorites over the last few years, the show has managed to include and remember those characters from time to time. NCIS has also managed to maintain the same unique dynamic among the cast members to this day. NCIS season 16 is still just as exciting as it was on season 1, and it's still also full of surprises and speculation. Here are 5 NCIS rumors going right now that fans wish were true.
1. The Return of Ziva
Why don't we go ahead and start with the heavy one? For a while now, NCIS has been dropping hints that Ziva might still be alive and might even return to the show. Fans have actually been hoping for this return ever since Cote de Pablo left NCIS back in 2013–6 years ago! The show has done a tremendous job replacing Ziva with Ellie, but nothing would be as satisfying than to see Ziva back in the office once again. Of course, many hopes were squashed when Ziva's character was supposedly killed off in a mortar attack in Season 13. But as described in Distractify, Ellie discovered something this season that might finally open the doors for Ziva's reappearance. Cote de Pablo has always been open about the possibility of it, so we're all just waiting to see if it's going to happen by the end of season 16.
2. McGee's Promotion
So many people have left the show that it's difficult to imagine NCIS losing any more. Even so, McGee has hinted throughout this season that this might be his last one. This rattled fans because McGee is the only one left out of the trio that included DiNozzo and David. We couldn't picture NCIS without at least some original faces that aren't Gibbs'. McGee is incredibly smart, so he's on high demand. He's also thinking about that higher paycheck, especially now that he's got an entire family to think of. Be that as it may, McGee actor Sean Murray told Country Living in an interview that we shouldn't expect him to go anywhere. According to Murray, he's currently under contract, but it seems that's not the only thing tying him to the show. He specifically said on the interview that he has "no plans to leave the show." So maybe that means that he's getting into a higher leadership role–maybe one that's equal to Gibbs'. It's the logical next step for McGee given that he's been around for so long.
3. Gibbs To Stay
There have been rumors that Mark Harmon might be leaving NCIS. Harmon has been the face of NCIS from the very beginning, and it's quite difficult to imagine the world of NCIS without Gibbs being in it. In short, he's just irreplaceable. There were rumors that Harmon was going through health issues. There were also rumors that he was just done with the show. Celebrity Insider dismissed all of these rumors in an interview with Mark Harmon. Harmon explained how dedicated he truly is to the show. He believes that as long as there's a story to tell about Gibbs, he'll be around to play the role. That's great news for all of us, but fans should expect Gibbs' scenes to be scaled back quite a bit. This will allow Harmon to still be on the show while balancing his personal life at the same time.
4. Ducky's New Role
It literally broke our hearts when we heard Ducky, aka Dr. Mallard, tell Gibbs that he doesn't feel like he's got a place in NCIS anymore. The medical examiner has been around since the beginning as well, and Ducky actor David McCallum is already 85-years old. We all thought he was leaving. We all knew that it was coming at some point given the fact of McCallum's age and the other fact that majority of the M.E. work's being handled by Palmer for at least a couple of seasons now. We're fans of Palmer, don't get us wrong. And he's really filled in Ducky's shoes in an extraordinary way. But there's only one Ducky. And now, NCIS recently revealed that the show might have a new role for Ducky–one that will allow him to come and go as he pleases. His new role, according to Cinemablend, will allow us to see him from time to time. We absolutely wish that we could still see Ducky at least every episode. We'd even take every other episode if that were possible. But we know that it's highly unlikely.
5. Bishop and Torres
For NCIS to be the well-rounded show that it typically is, it needs a romance factor. After all, it was fun to see the exchange between DiNozzo and David, Gibbs and his ex-wives, and other partners on the show in previous seasons. It was made clear at least one season ago that Bishop and Torres were going to be the "it" couple, but so far, all we've gotten are obscure hints and subtle cues. Come on Bishop and Torres. Fans are clamoring for this get together, and NCIS keeps teasing us about it. Popculture.com even released a clip that showed us exactly what we've been thinking all this time. Ellie even got a new haircut this season. This relationship is going to happen at some point–at least that's the rumor. We know this is not going to be another DiNozzo and David. Rumor is that Bishop and Torres will be a full-blown relationship and that season 17 might be the season for love. That's as cheesy as ever. But it's been a while since NCIS has had a love affair within the office, so please give fans a break. We all could use one.