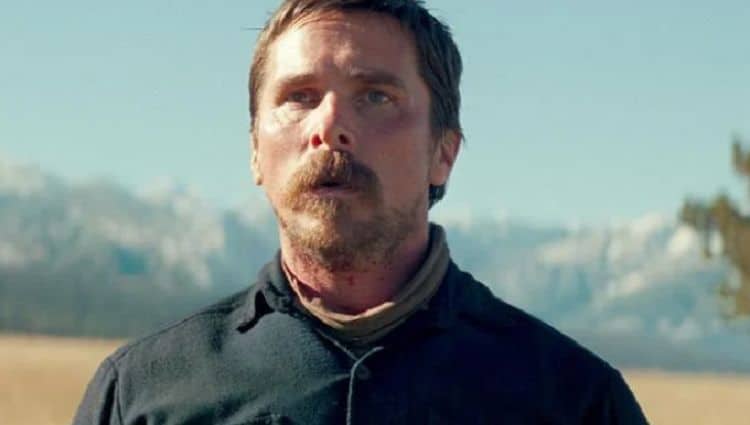 If you're into murder mysteries then The Pale Blue Eye already sounds like the type of movie that might strike your fancy, and it's one that we'll be watching since it does sound like something that could prove to be kind of interesting. It's easy to wonder which Christian Bale we'll be seeing this time around though, whether it will be the strict and very authoritative individual that will be dressed and adorned for the time period, which is set in the 1830s, or if we'll get someone else that is a little less rigid but just as determined. The fact that Bale can loosen up and play a very different character for many roles is nice since it leaves a person wondering what he's going to be like for each coming project. Netflix has picked up this movie, which is being touted as gothic horror and is also introducing the character of Edgar Allen Poe apparently as the character will be helping out the detective character that Bale will be portraying. The story will be focusing on a series of murders that are taking place in West Point it sounds like, and just hearing this makes it feel as though the tale will be an interesting one since it's bound to get a little dark and possibly even take Bale down roads we haven't seen him travel for a while.
The upside of course is that Bale has the ability to go dark and become a completely different person on camera. It's not certain just who is going to be starring opposite of him, but the main thrust of the story already sounds like something that will draw a lot of people in since Bale is a well-known and respected actor and he's someone that can turn in a great performance as many people know so even hearing that he's going to be attached to something is bound to draw viewers in. Apart from that, the title doesn't really say much, but perhaps there's something more to it than can be divined without really delving into the story. It could be said that Bale has been kind of a muted presence in the last several years, even though he has been around and has been busy. His Batman days were a huge surge in his career obviously that a lot of people paid attention to, and even his time in the Terminator franchise was enough to keep him relevant for a long time to come. People still look back at movies such as American Psycho and several others to remind themselves of how great Bale really is, since the truth is that sometimes it does feel as though his glory days might have come and gone.
It's a big hope that this isn't true, that he'll only keep getting better as time goes on, but it's fair to say that he might be thinking up different ways to stay relevant since he's acted out so many vastly different characters that one can't help but wonder what he could do now that would really grip the attention and make it so that people will stand up and take note of what he can do again. He is going to be playing Gor the God Butcher in the next Thor movie, which is kind of a surprise since seeing him in a comic book movie after Batman is something that people might not have expected especially when it's a character that comes from the Marvel universe. While the rivalry between Marvel and DC has been ongoing for some time now, various actors have jumped across that line more than once, since to be honest, a job is a job and taking various roles in the comic book movies that are pushed to the public are wise to take at times if the person being cast in such a role is willing to take them. It's going to be interesting to see how Bale measures up with Chris Hemsworth and Natalie Portman, and how that particular story will go since Gor the God Butcher is apparently a very tough individual.
But getting back to the movie at hand, The Pale Blue Eye doesn't have a release date yet so it's not possible to say when it will be out, but given that we're talking about it as of now it does feel that it might be coming eventually and could even arrive by sometime late into next year, which means it will start filming this coming fall at the earliest. It's always hard to tell when there isn't a lot of information being tossed around, but for now, people can at least start to think what the movie will be like and what kind of character Bale will be bringing to the set. There will be more information when there's more to tell.