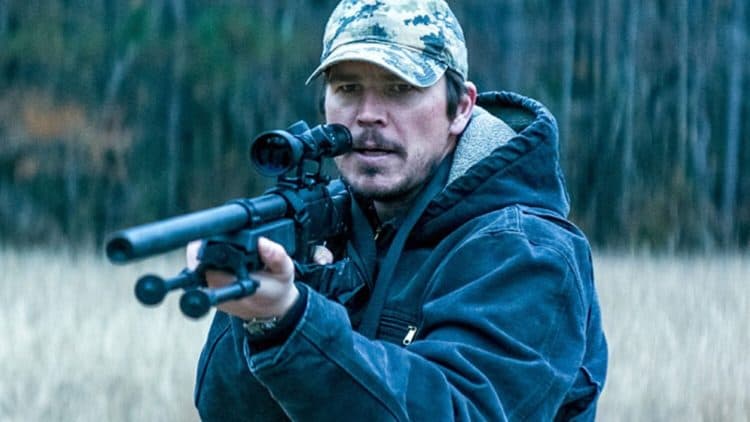 One thing that does manage to creep people out these days is the continued application of AI, and while the fantasy that's pushed in the movies is a pretty good reason to be nervous it's also something that is marketable since people keep watching it no matter how unnerved they are. Anytime someone puts the words 'computer scientist' and 'AI' together it definitely sounds like a recipe for disaster since in the movies there have been good AI and there have been bad AI. Then there have been those that aren't good or bad but are simply there to serve whatever function they were created for, creations that aren't necessarily good or evil but are simply trying to get by one day after another. As it's been seen though, AI turning on the people that bring it to life are often more entertaining than those that are bound to be peaceful and simply want a place in the world that helped to create them. That's why The Fear Index is bound to be something we'll check out and enjoy since it's likely that things are going to go awry in a big way that will serve as yet another warning when it comes to the hubris of humanity and how people tend to think that we can control whatever we create. To be fair, one would think that people might have learned that lesson when it came to children since a lot of parents have yet to figure out how to get their kids to do what they want and to behave in ways that they feel are appropriate. Okay, so it's kind of a bad joke, but the idea of creating something that's programmable and then giving it a sense of self and intelligence and expecting to control it is definitely comparable.
Accepting Josh Hartnett as a computer scientist might actually be the most difficult part of this movie since people have been exposed to the idea of AI for quite some time now. Obviously, Hartnett is a bright man and knows how to perform a given role, which is why the previous comment is more of a vote of confidence for the limited series since watching another story where an AI decides to turn on its creator or somehow muck things up intentionally is bound to require a bit of the unknown and wow factors that give many projects the punch they need to keep people interested. It's easy to wonder if there might come a day when people won't fear AI as much, but as of now, it doesn't feel as though it's going to happen simply because we've been hung up on movies such as The Terminator, The Matrix, and many others that have shown just how dangerous AI could possibly be, even if there's no possible way to predict that such things will happen at this time. People are still bound to worry though since let's be honest, a lot of people simply believe what they see and what they're told, and even when what's being revealed is obviously fiction and not backed up by any hard science, people are still going to be afraid that such a thing could possibly happen at any given moment. Science, which is usually the universal sit that offers all the answers, doesn't really help when it starts in on creating bodies for the AI programs that have been used and creating various robots that, while still unable to operate with programming, are swiftly becoming far more practical than they used to be.
Again, some people are going to worry and fret about AI until their hair turns gray or starts to fall out, while others simply enjoy the entertainment the idea brings, and will no doubt be watching The Fear Index, possibly just to see Josh Hartnett, but also to see what fresh terror is going to be rolled out next in the name of AI and what it will mean for the humans that are involved. Already it sounds like it might be something that a few people might steer clear of even as others will sit down to see what it's all about if only to make certain that it's worth the mention it's already getting online. We'll be checking it without a doubt in order to see a worthwhile story and to see if Hartnett still has the drive that he needs to keep an audience on their toes. The limited series does sound like something that could drag a bit, but until people sit down to watch it there's no telling whether the story will be something that might be capable of attracting a large number of viewers or if it's something that's going to be a nice retreat from reality for a moment, but not much more. We'll just have to wait and see.