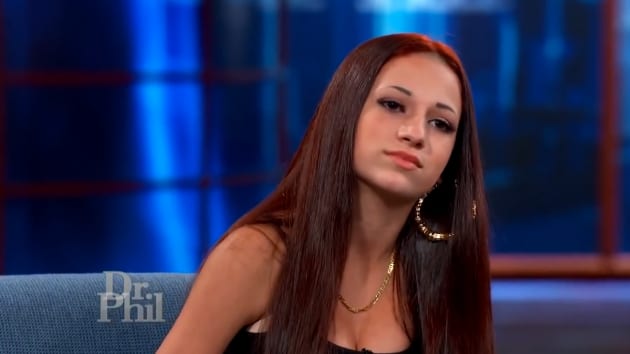 All of you remember Danielle Bregoli. She was the troubled teen who visited Dr. Phil and became famous for the phrase "Cash me Ousside" while confronting the talk show host. Bregoli came on the show with her mother and became an instant Internet classic after her disgusting attitude on the show and reluctance to show any respect to any human being on earth. Since then we've seen entirely too much of this girl with a speech pattern she claims to have gotten "from the streets."
Since Dr. Phil Bregoli has spent her time getting into fights on commercial airplanes, threatening the Kardashians, and, for some insane reason earning $30,000 for appearances. What's next for her? A reality show. Yup. According to TMZ
We're told Danielle scribbled her John Hancock Friday for a reality show that will be loosely formatted, starring, of course, Danielle. Nothing's been shot, but we're told producers are so confident they're going to shop the concept and believe they can sell a series in the room. She'll have some high-powered help – we've learned she's signed with IMG's original content department.
Living in a society where Mama June gets paid millions of dollars to lose weight and film it is bad enough. Now we have to deal with this little brat on television? What the hell does it take to earn a living these days? Should I just start beating my kids, film it, and start a reality show called "Child Rearin?" Seriously guys. What the hell is wrong with this country?
Tell us what's wrong with this post? How could we improve it? :)
Let us improve this post!