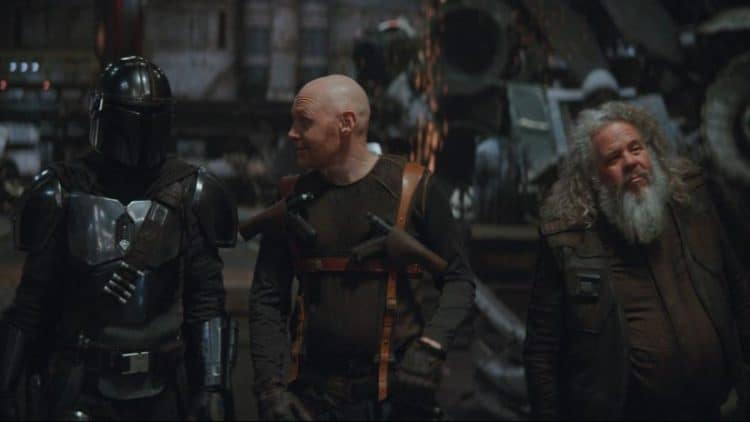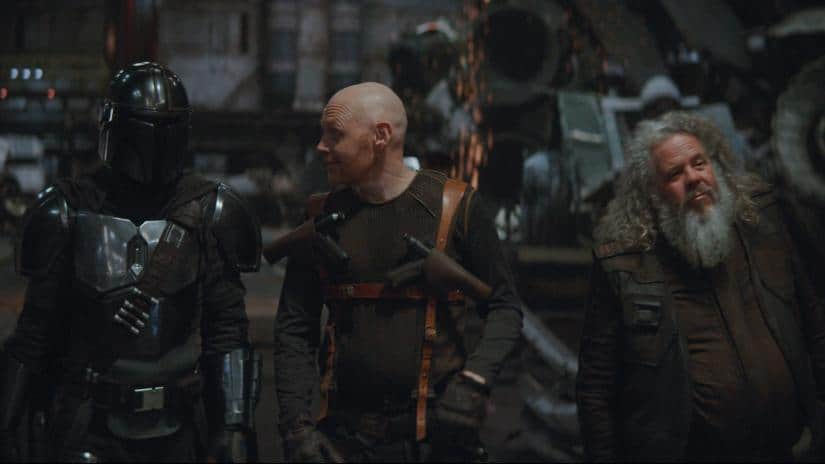 It hasn't been confirmed yet, after all the first season just ended, but there will most definitely be a season 2 to The Mandalorian since Star Wars fans and even casual viewers have been raving about this show since it hit Disney+. It could be the emergence of Mando or because of Baby Yoda, or it could be the fact that the two of them are firmly tied together now, but it could also have something to do with the world-building that has been done and the characters that have been introduced as part of the Mandalorian's story. He's collected a fair number of enemies for one season and even a few allies that have helped him out a few jams, and enough of them are left that it's feasible that we could see them return in another season. After all the group of mercenaries that were left on the prison ship are still alive, as are Cara Dune and Greef Karga. The Armorer was still in one piece when the season ended and Mando/Din and the Child were on their way to supposedly find just where the kid came from and return him. Unfortunately Moff Gideon is also alive so it stands to reason that the remains of the Empire will also be back to cause a lot more trouble. Richard Newby of the Hollywood Reporter has more on this subject.
At some point people are likely to wonder just how this will fit into the whole scheme of things that happened between Return of the Jedi and The Force Awakens since at this point the time line is secure since The Mandalorian is taking place only a handful of years after ROTJ. So it's feasible to believe that any run-ins with the Jedi or any Sith lingering about would be possible but perhaps not inevitable just yet. Obviously the Mandalorian's have a deep-seated mistrust of the Jedi and their 'sorcery' since the creed and the Jedi have been enemies in the past. But taking the Child back to a race that few if any people know about and to a location that not even the Star Wars faithful really know much about is going to prove to be something of a difficulty even for Jon Favreau, who's been an absolute genius when it comes to this first season. Thankfully Jon has already been working on season 2 since September according to John Saavedra of Den of Geek!, which means that by next fall, the anticipated release date for season 2, things should be neatly ironed out and ready to roll. It seems like a long time to wait, but given how long fans have waited for other shows it's not that bad and will give them plenty of time to think about what could happen, what should happen, and what they want to see happen. Not that the last one will make much difference, but hopefully Jon will anticipate some of the fans' wishes and write accordingly. Chances are though we'll be in for a good show either way.
One thing is for certain, almost nowhere the Mandalorian goes is going to be seen as entirely safe since there's still the likelihood that there will be a mark on his head even if Greef Karga is no longer willing to entertain that kind of bounty. Plus, there's a feeling that the Jedi or the Sith might become involved at some point, not to be the main focus of the story but certainly to be present enough to enrich it just enough to be interesting. And the darksaber, now that it's been established that Moff Gideon has it, is going to be another element that will factor into the tale since it has a story of its own. It's going to be a long wait but it's also going to be time enough for many people to break down the first season and explain to anyone that will listen just why the story is great or what it could improve on. The pacing was actually very well done considering that there was a lot of information to get into each episode and not make it feel as though it was being doled out in a way that was hard to follow. So yes, one episode did go by way too quickly and offered up a lot more questions than answers, but again, that same episode left a group of enemies alive that could possibly come back in the next season to plague Mando yet again. And don't think that we've seen the last of Cara Dune or Greef Karga since to be fair they're just too interesting to give up on that quickly.
The loss of IG-11 was actually more significant than people might have thought, but all in all there's likely to be another droid that will come along and interact with the Mando. Maybe his opinion of them will change eventually.