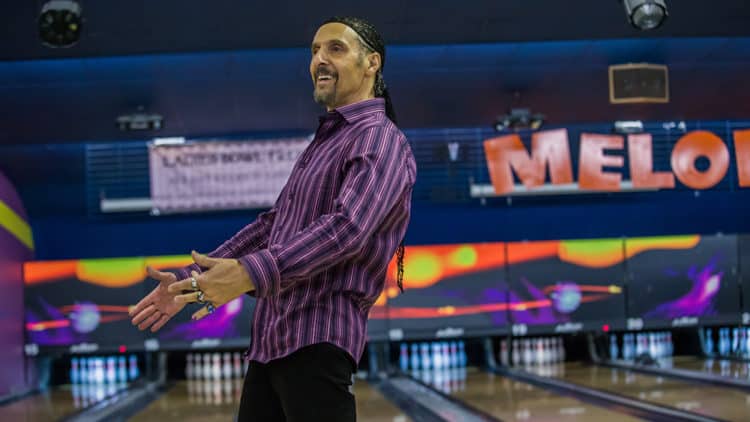 Just from the look of things it doesn't really feel that The Jesus Rolls is going to be able to do all that well in comparison to The Big Lebowski, the movie that it's spawned from. Spawned is actually a good word since Jesus Quintana is the kind of character that doesn't feel like he deserves much of a chance to be seen as a decent person considering that he's kind of an outcast and very proud to be that way. John Turturro has had a lot of success in his career but this time it almost feels as though he's taking a road that's not going to lead anywhere good. Some people really enjoyed the Jesus character and might actually have some fun with this movie, especially considering that he was one of the more colorful characters in TBL. But all in all, in 2020 it almost feels as though this is going to be one of the certified duds that hits the theaters and doesn't make it nearly as long as other movies. Dave McNary of Variety seems to think that it might be something worthwhile, but until it's proven or disproved we're going to be keeping our opinion about this movie as is without bothering to think any differently.
As Patrick Hipes of Deadline puts it this movie is more about the stupidity of men as they try to figure out women and also about a tightly-knit group and the dynamic they share, which is in some way kind of along the same lines of TBL but different enough that it goes off on its own course and thereby becomes its own movie while still being a spinoff. Still, the movie feels as though it's trying to pull away from the original formula while attempting to keep the kind of feeling that TBL gave us at the same time. It's a bit difficult to really describe why that wouldn't work all that well but it does seem fair to say that right now it's largely because we've seen the tropes and the ideas that the movie seems to be pushing more than once and it could be that people are simply tired of watching the same old thing. I do happen to believe that people will go to the theater and watch the movie, that's not even up for debate since folks will want to know what the fuss is about, especially if they happened to love TBL even a little. But in terms of how it's going to do as far as the numbers it needs to be successful, that still seems up in the air.
If anything TBL was a cult classic as many would agree, and Jesus Quintana was the type of character that some people will remember and others will have forgotten before the movie was even released on video. In many ways he's the kind of guy that some people might think is oddly popular since he's so out there and over the top, and others would simply remember because it was John Turturro that played him. Apart from that, Jesus getting his own movie seems to be like a stretch when it comes to making something work. John actually took this idea upon himself and as Nick Romano of Entertainment Weekly mentions he was pitching it to the Coen brothers not long after TBL came out. He wanted so badly to shoot Jesus Rolls that he kept bringing it up to them again and again, but they had no interest in pursuing it. So John kept pushing and pushing to find someone that would want to help him out with it and eventually he did just that. Filming on this movie actually started back in 2016, but it hasn't really been heard of until now. Timing is a big deal in show business as a lot of people know since when a movie comes out it can sink or swim depending on what's going on in society and what's expected to hit the theaters. The Jesus Rolls just hasn't had its time until now it would seem, and John definitely thinks that it could be the right time to unveil his project and bring it to the attention of the audience.
I'll be honest, I don't like wish ruination or failure on any movie, no matter if I happen to like it or not, and I'm not about to do that here. There will be people that will like this movie, there's no doubt of that. If it turns out that The Jesus Rolls does well and earns more than enough to be a successful movie I'll admit that I was wrong and will gladly state that it defied expectations. But until then it doesn't seem as though this movie is going to do much more than hit the gutter upon its release.