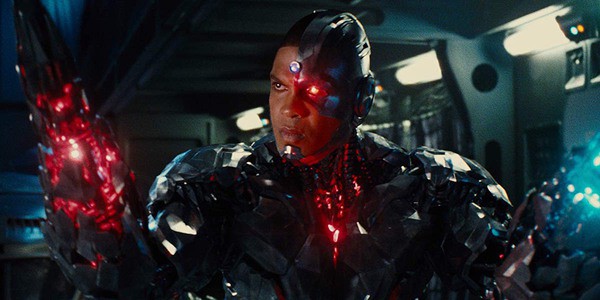 There's no denying that the situation between Warner Brothers and Ray Fisher is ugly. This all started back in 2020 following the failure of Joss Whedon's Justice League. The Cyborg actor at first praised The Avengers director; however, he eventually retracted that statement by claiming that Joss Whedon's on-set treatment of the film's cast and crew was "gross, abusive, unprofessional, and completely unacceptable." However, it wasn't just Whedon that Fisher targeted, as he went after Justice League producers Geoff Johns and Jon Berg. Fisher claims that racist comments and motivations were part of the Justice League set, with him stating that he became aware that Joss ordered an actor of color to be changed in postproduction because he didn't like the color of their skin tone. Obviously, I can't particularly comment on the situation at hand because I was never present during the reshoots of Justice League, but the battle between Fisher and Warner Brothers didn't particularly see the studio in a good light. They were extremely vague about the actions they that took against Mr. Whedon, though given the lack of work that the Buffy creator has in his filmography following this news, it's fair to say that he's being punished for his behavior.
Something obviously happened on set because Fisher isn't the only member of the cast who spoke out against Whedon. In fact, as soon as Fisher came out with his story, actors from past productions involving Joss Whedon spoke up and detailed the disgusting behavior from the writer/director. Given that Toby Emmerich, Walter Hamada, and Geoff Johns are still with Warner Brothers, the chances of Fisher ever getting the opportunity to work as the DC hero again are extremely slim, though it's clear that Fisher didn't get a particularly fair shake to do anything with the character. In the Joss Whedon version, Fisher's Cyborg felt underdeveloped and bland; however, when Zack Synder released his version, Fisher showed just how effective he can be as the DC hero because Synder actually crafted a better story arc for Cyborg and his performance was praised. Originally, a Cyborg solo film was scheduled prior to the Justice League disaster, but that's no longer in the books because Warner Brothers clearly wants to be done with the Synder-verse.
Given Toby Emmerich's recent comments about how DC isn't focusing on a connected universe anymore, this could be a good time to end the story of Cyborg. Does Ray Fisher's version absolutely need an ending? No, though there's too much untapped potential that wasn't played with. First, the solo film should've come out before Justice League. The issue was that Warner Brothers and DC were trying to play catch up with Marvel that they didn't understand the process of Kevin Feige's successful Marvel Cinematic Universe. We understand the origins of Cyborg, so there's no need to retread that field; however, diving into a deeper concept of Cyborg could really tap into the mythology of the DC world that really hasn't been explored. Perhaps we can revisit the history of Teen Titans, but the heroes as adults. Going by the Synder-verse, Robin is dead. Obviously, it's acknowledged that Robin is still the sidekick of Batman, but who's to say that he wasn't in the Teen Titans as well. It's insane that the Robin is dead storyline has been never tapped into beyond the statement as there's tons of potential there.
Maybe Starfire, Raven, and Beast Boy are forced to join Cyborg for one more mission? Or maybe Cyborg is forced to save the long lost members after one of the big bads kidnaps them? It's quite shocking that the live-action features haven't done a Teen Titans movie as they're generally fan favorites. Even if that's not the direction DC wanted to go into, Cyborg can still pop-up in another film like Ben Affleck's Batman. Maybe he can try to help Wonder Woman save the day and ends up dying? Or he'll be included in the new Superman film and also meets a grim fate? Cyborg doesn't particularly have to die. But given the fact that his character has always wanted to be a superhero, it feels more just if he dies in the midst of battle instead hanging up his cape for good. As previously stated, the ugly battle between Warner Brothers and Ray Fisher gives the actor a slim chance to ever return to the comic book role. However, Cyborg does deserve a proper goodbye as there's a rich story that can be told involving the popular DC hero.Cyborg
Tell us what's wrong with this post? How could we improve it? :)
Let us improve this post!