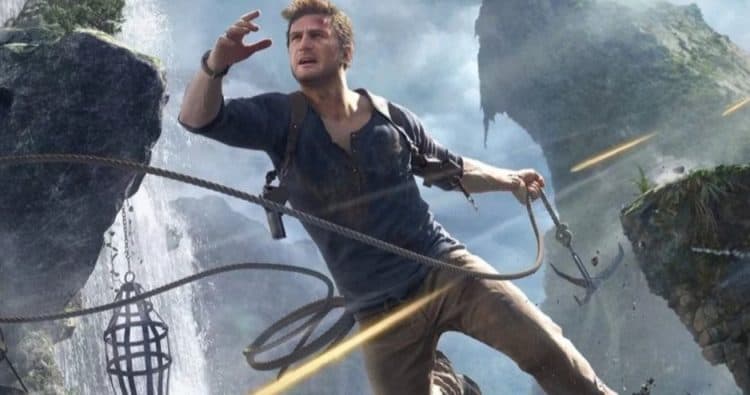 Once again, the upcoming Uncharted movie starring Tom Holland has lost another director. After losing some talented directors like American Hustle's David O. Russel, Stranger Things' Shawn Levy, and 10 Cloverfield Lane's Dan Trachtenberg, Bumblebee's Travis Knight has reportedly dropped out. Knight was actually the fifth or sixth director to leave the project (too many to keep track of) and now the Uncharted movie sounds like it might become uncharted itself. According to the sources at Deadline, Knight left the project due to Holland's scheduling conflicts. Can you guess what movie it might be for? The answer is none other than the third Spider-Man movie. Holland's obligation to the current Spider-Man franchise is probably the most important thing on his plate, so he cannot be blamed. However, he is the one who should have left the project instead of Knight and it's time to discuss why.
Let's begin by looking at what roof these projects fall under: the one and only Sony. The third Spider-Man movie and the upcoming Uncharted movie are under Sony's production and yet there is a scheduling conflict with Tom Holland. Why would they not arrange for a more fluid schedule for their lead actor? If they placed the third Spider-Man movie above the Uncharted movie in their priority list, then that's an understandable move. However, the progress of the Uncharted movie has been very unsteady so far and after the amount of directors they went through, why not make Holland's schedule work for both movies? Perhaps they didn't expect Knight to drop out because of this, but he unfortunately did. That's bad for them and Holland, but at least they both have that Spider-Man guy to turn to.
Knight doesn't have a lot of movies under his belt, but let's look at his live-action film debut. He is the man who made a really good Bumblebee movie, something that hit audiences like a freight train. Bumblebee is part of the Transformers franchise, something that director Michael Bay pretty much tarnished. He left his mark on the Transformers name, so fans were understandably not too excited for the Bumblebee movie. Despite the Transformers franchise being basically dead, Knight managed to deliver a movie that got the attention of fans once again. Let's not forget that he also directed Kubo and the Two Strings, another movie that received critical acclaim. With all this in mind, why is it that Sony apparently gave Holland more leeway than Knight? A director is more crucial to a movie's vision and progress than an actor, so the director should the most leeway.
It's been pointed out that Knight is a great director, but Holland is also a great actor. That being said, there's a reason why he was cast to portray a fifteen-year-old Peter Parker. It wasn't just his acting, but the fact that he really does look like he's fifteen. Despite being a twenty-three-year-old youngster, he can still pass as a young teen. So why exactly was he cast to portray Nathan Drake, who is usually shown as a fully-grown man? Mark Wahlberg was the original choice for the character, but he was instead cast as Victor "Sully" Sullivan, Drake's sarcastic mentor. Part of the reason Holland was cast is the direction the movie wants to take. It's supposed to take place before the events of the first game and feature a very young Nathan Drake. While this is an interesting route to take, Holland just looks a little too young.
Specific details on the movie's plot haven't been revealed, but it's hard to imagine a movie where Nathan Drake is close to his teens. If it's an origin story where we see how Sully takes a young Drake under his wing and teaches him how to become a professional thief, then that's an interesting route. It would basically be a continuation of how Drake and Sully met in the third Uncharted game, where a young Sully decides to become a mentor to a teenage Drake. It's an interesting idea, but that's not exactly what Uncharted fans are used to seeing. Fans want to see a professional and adult Drake do his Indiana Jones-like thing and not a young kid learning. That's probably why those sections of the game were so short.
If there any actors who have already given a memorable performance as a live-action Nathan Drake, it would Nathan Fillion. Fillion appeared in a live-action fan film released in 2018, and it was something that Uncharted fans were dying to see. Fillion captured the sarcastic wit and charm that makes Nathan Drake great, and let's not forget that Stephen Lang portrayed Sully. In a span of fourteen minutes, a fan film managed to deliver a movie based off a video game that was actually good. Hollywood has continuously failed in that field, mostly because they have a tendency to mess with the source material way too much. The fan film starring Fillion stayed true to the games and didn't mess with the best elements.
The forty-eight-year-old Nathan Fillion is a really big gap from the young Holland, so he clearly doesn't fit the young Drake the movie is going for. Uncharted fans probably want him more, but it's unlikely he'll get a call to replace Holland. Since the film is still in pre-production, the departure of Holland and finding someone else shouldn't be ruled out, but let's not get ahead of ourselves. Knight apparently didn't have any problems with the script, so he most likely agreed with the vision Sony wanted for the movie. If that's the case, then Holland's scheduling conflicts should have caused him to have dropped out and another actor more suited for the role could have replaced him.
Once again, Knight was the director and the director is the man that drives the movie forward, not the actor. It's not uncommon for an actor to drop out of a role because of scheduling conflicts and if that's the case, then a replacement is found. For some very odd reason, this was not the case for the Uncharted movie, and now Sony has to find the seventh director. Let's hope they find another one soon because if they don't, then the movie will be as lost as the treasures Nathan Drake tries to find.