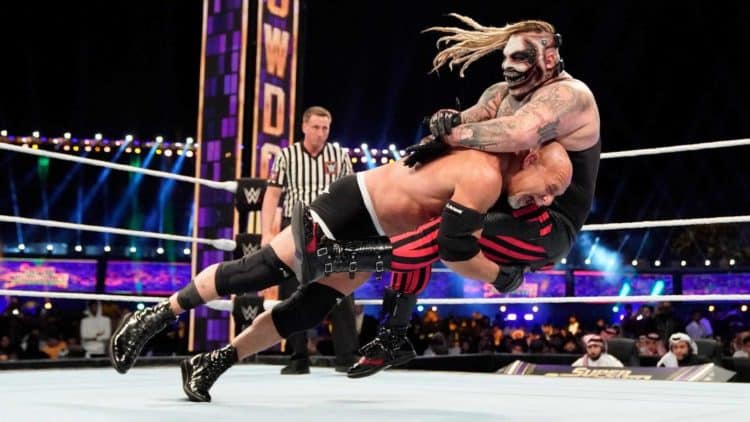 There was one point in time when "The Fiend" Bray Wyatt was the most popular wrestler in the world. However, just because something was popular doesn't particularly mean that it's good. Let's rewind back to 2013, where Bray Wyatt made his main roster debut with Luke Harper (rest in peace to John Huber) and Erick Rowan. The Wyatt Family took the wrestling world by storm as it was an extremely hot act that notably got all the three men over. However, the company opt to disband the team and tried to push Wyatt as a solo star and the company failed on several occasions. First he consistently lost matches to top wrestlers such as John Cena, The Undertaker, and Roman Reigns. Wyatt was finally given a chance at the top by winning the WWE Championship inside of Elimination Chamber in 2017, but the former WWE star would soon drop the belt a month later to Randy Orton in what was considered to be one of the worst WWE title matches in WrestleMania history.
It wasn't the wrestling that turned most fans and critics off. It was an unnecessary light show featuring creepy crawlies as the two performers wrestled over the production. The match was panned, but it also started something that would harm Wyatt's character, WWE's obsession with supernatural crap. When Wyatt first entered the main roster, he had a compelling cult leader character that the company failed to truly expand on. Instead, WWE tapped into the hocus pocus crap and tried to make Wyatt into the second coming of The Undertaker. It failed. The supernatural elements of The Undertaker aren't what got the future Hall of Famer over. It's the fact that Taker had classic feuds and encounters against talents such as Shawn Michaels, Kane, Mankind, and when they didn't dive into the unrealistic aspects of The Undertaker then he was an interesting figure. WWE had buried Wyatt's credibility to the point where he needed to take time away from television to reinvent himself.
When Wyatt first reappeared as this new version of his character, it was exciting. Rarely, does the company craft such nuanced and compelling stories but the weekly Firefly Funhouse segments were packed with intriguing layers surrounding his new character. By the time "The Fiend' finally made his debut at Summerslam 2019, he was arguably the hottest star in professional wrestling. Wyatt's re-debut against Finn Balor was perfect. Wyatt was treated as a major star and his aura was something unique that the WWE universe hadn't seen. Then, things started falling downhill from that moment. WWE quickly positioned him into a huge title program with then champion Seth Rollins. Hell in a Cell came and the company did the unthinkable; they ended another Hell in a Cell match in a no contest. On record, the company had it as a referee stoppage, which still doesn't bold well for "The Fiend". This was WWE's latest unstoppable monster, and yet they managed to ruin him in less than a month. Wyatt's booking only got worse from there. Sure, he won the WWE Championship the following month; however, he was turned into a horror movie villain by officials making him cartoonishly unstoppable. Worse yet, "The Fiend" was having terribly constructed matches under lighting that wasn't particularly pleasing to the eyes. Wyatt has always excelled at promos, but the company ultimately loss sight of the character and what "The Fiend" stood for. One nail was put on his coffin after Wyatt inexplicably dropped the belt to Goldberg a month before WrestleMania.
The pandemic hit and WWE started doing cinematic matches. At first, they were a hit amongst audiences, but then WWE started to rely on them way too much. Wyatt's matches against Braun Strowman featured too much talking and little action, making them dull exercises audiences were forced to sit through. Fast forward a year later and another interesting aspect was added to Wyatt's act, Alexa Bliss. Plus, the company was revisiting his feud with Randy Orton, which had all the makings to undo the wrongs of their previous rivalry. Once again, the company cared more about the unrealistic aspects such as their Inferno match and the seemingly never-ending story that didn't get out of first gear following Wyatt's disappearance. It never felt WWE knew where they were going by the continuous wheel-spinning and Wyatt's quick loss to Orton again sealed his fate. The company didn't truly understand "The Fiend" or how to book him. The origins of "The Fiend" was based on Wyatt's past failures and that direction was clearly lost in translation. This is a case of WWE screwed Wyatt because of their incapability of telling a cohesive story. The constant depushes established to fans that Wyatt was never going to be anything other than an upper card attraction.