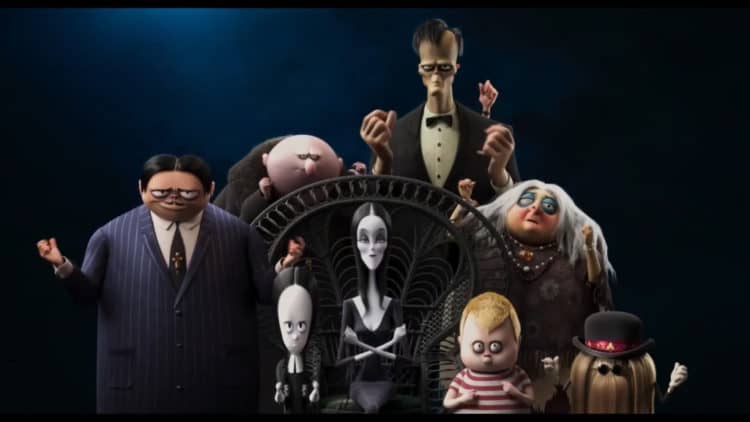 The whole concept of animated films is exhilarating, not to mention captivating. With the first animation film done in 1960, the entire process of manipulating objects and figures to appear as moving images has made a revolutionary change in the right direction. I'm talking about the latest Computer-generated Imagery (CGI) that has produced animated films that look more smooth and realistic. The Addams Family 2 is a perfect example of a stop-animation film. It is a sequel to the first Addams Family that was released in theatres in 2019. In the very beginning, it was a comic strip under the same name. Addams Family later turned into an iconic gothic TV sitcom. Today, the Addams Family franchise has earned about $76 million after expenses. They continue to be a favorite family film in Canada, the United States, and worldwide.
The Juicy Plot
Morticia and Gomez choose to take their kids on a road trip for a family vacation and have some family time. Wednesday, Pugsley, Uncle Fester, Pubert (the new baby Wednesday and Pugsley aren't excited about), and his nanny Debbie are stuffed in the family camper and head on their way. After observing her, Uncle Fester falls in love with Debbie and is willing to do anything for her love. She is conniving and only after his money, as seen by Wednesday and Pugsley, and only wants Uncle Fester's money. They do their best to notify everyone else about the evil nanny, but will they succeed? Let's wait to find out.
Why do We Love It so Much?
The whole point of animated films is to mimic everyday life in a simple, light-hearted manner. This one is a dark comedy film that allows viewers to find humor in unpredictable situations accompanied by a dash of spook. The Addams Family tells a practical, believable story that could happen to anyone. We all fall in love at some point, try to make our family happy, and generally want to make the world a better place to live. When the Addams kids want to save their uncle from deceitful love, they express a need to protect those they love.
Reasons for Two Releases
In the recent past, theatrical releases were enough to earn films the attention and money value they needed. However, due to the pandemic that has rocked the film industry, digital releases are the next best option to allow fans to watch these films in the comfort of their homes. Addams Family has withstood the test of time since its release has been postponed severally due to the COVID-19 pandemic. Finally, the release date was set for October 1st, 2021, and will include a theatrical and Video-on-demand release. Undisputedly, the target demographic for Addams 2 is kids, and with the Corona Virus being relentless, many aspects of release are hindered. Worse still, children remain unvaccinated.
That's why the VOD version is so important. Family entertainment has also been rocked by the current pandemic and has had to restrategize and adopt new ways to stay afloat. Companies such as Dreamworks have provided animated films on viewing platforms like Peacock free to its subscribers. Why make such a move? Dreamworks wants to attract more attention to its movies. Sometimes it's not all about the money. At a time like this, change is beneficial to everyone.
Production and Cast
Metro-Goldwyn-Mayer, the company in charge of production, aims at making this film the talk of the town. Since it purchased the Addams Family Comic rights, it has created a brand for the film. They have onboard some new voice actors while some roles remain as in the first 2019 film. Snoop Dogg, Bette Midler, Nick Kroll, Oscar Isaac, Charlize Theron, and Chloe Grace Moretz will be reprising their roles as Wallace Shawn, Bill Hader, and Javon Walton join the fantastic cast of actors. The screenplay department was creatively led by Dan Hernandez, Benji Samit, Ben Queen, and Susanna Fogel. The directors of this fantastic film are Greg Tiernan and Conrad Vernon. If you like adventure, intrigue, a little bit of action, and dark humor, the Addams Family 2 film will tick all your boxes. The film feels like a roller coaster ride. And by the end, you are certainly going to be entertained. Addams Family 2 can be watched by the whole family and is an excellent means of family bonding. After all, the teachings we get from it are beneficial for us all!
Tell us what's wrong with this post? How could we improve it? :)
Let us improve this post!