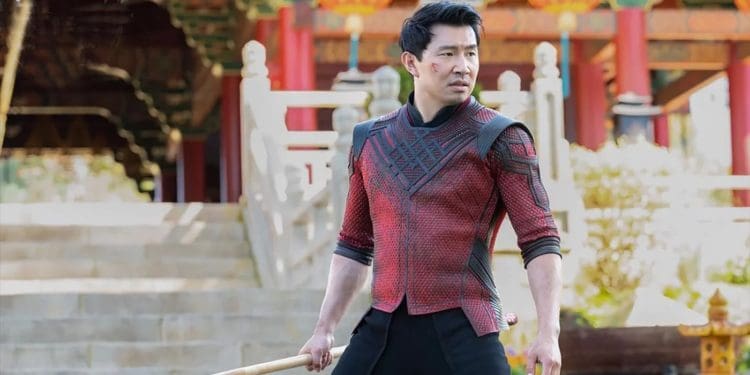 It's high time we see diversity being applied in Hollywood. We are fortunate to be living in an era where we see more opportunities for people of color. There may still be a lot of issues to tackle and sort out, but overall, it's a good place to start. One name that has recently made waves in Hollywood is Simu Liu (Kim's Convenience), an Asian-Canadian actor who starred in the Marvel Cinematic Universe (MCU) film, Shang-Chi and the Legend of the Ten Rings. This major milestone did not go unnoticed by moviegoers and critics alike. It is all evident in the superhero film's performance, as it went on to shatter box office records, and gross over $200M at the North American box office. Mark my works, this impressive feat is just the beginning of bigger and better things to come.
Who is Simu Liu?
Liu started out his career in show business as a model, extra, and stuntman. It did not take long for fans to find photos of his earlier days as a stock photo model. This quickly circulated online, and the photos were made into memes in no time. Armed with a good sense of humor, Liu jumped on the bandwagon, and joined in on the fun, as he tweeted a response to the earlier rumors that Shang-Chi would flop at the box office, using none other than his stock photo as a meme. Talk about an epic mic drop moment. In 2015, Liu was able to score his first main role as a series regular in the sitcom, Kim's Convenience, which revolved around a Korean Canadian family, the Kim's, that ran a convenience store in a neighborhood in Toronto. Liu portrayed the character of Jung Kim, the son of Mr. and Mrs. Kim. This jumpstarted his acting career, and opened more doors for the aspiring actor. Liu went on to star in more television series, which included NBC's Taken, Orphan Black, Dark Matter, Slasher, Bad Blood, The Expanse, as well as a YouTube series called, Yappie. This was already a good start, considering how cutthroat the competition is in Hollywood. The wind started to shift beginning in 2019. Little did Liu know that he would be brought on a wild ride, as he gets propelled into stardom.
Marvel's 2019 Comic Con proved to be life-changing for Liu, as he was officially announced to play the lead role in the upcoming Shang-Chi superhero movie. This was a groundbreaking event with the most amusing and inspiring backstory, at the same time. Leave it to the fans to use their investigative skills to find out all about it. Apparently, Liu already manifested his big movie break years before Marvel even announced their plans for Sang-Chi. Liu could be seeing sending tweets as far back as 2014 to Marvel, asking about making a movie starring an Asian American superhero, as well as jokingly tweeting them again when they did not reply to the other tweet he sent out in 2018, wherein he said that he was available to talk about the role of Shang-Chi upon its announcement. Fast forward to 2021, and what once was a shot in the dark has now turned into reality. Dreams do come true!
The Times They Are A-Changin'
Liu's rise to fame has been monumental, not only for the Asian American community, but for all people of color. The fact that Shang-Chi has been so widely accepted and patronized by so many is a clear sign that times are indeed changing. What used to be a once in a lifetime opportunity is now possible to become a common occurrence. Liu continues to break typecasts, as he lands another role. This time, as a romantic lead in the film adaptation of the bestselling novel, One True Loves, by Taylor Jenkins Reid. Liu stars in a love triangle romantic drama alongside another Asian American, Phillipa Soo (Hamilton), who is cast as his leading lady, and Luke Bracey (Westside). Liu is a testament that big things start from small beginnings. He climbed the long and treacherous Hollywood ladder step-by-step, and did not let the stereotypes and haters bring him down. He continues to stand up for the Asian American community, and is able to use his newfound influence to call out people, no matter how high the position, who are still stuck in an era of compartmentalizing and labeling other based on their race and culture. May Liu and the rest of the gamechangers out there continue to persevered in their pursuit for inclusion and equality. God knows the world needs so much more of it.