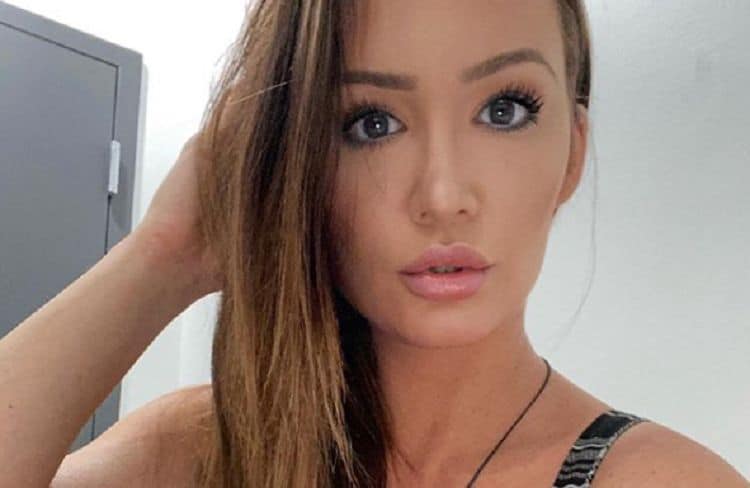 Thanks to technology and reality TV, people have been able to extend their 15 minutes of fame for much longer than ever before; Ashley Brooke Mitchell is a prime example. She was first introduce to the world in 2014 when she was a cast member on Real World: Ex-Plosion. Although her journey could have ended there, she went on to appear in several seasons of MTV's The Challenge. Now a legitimate reality TV star, Ashley has also built a strong following on social media and she is working to maintain her place in the entertainment industry. Continue reading to learn 10 things you didn't know about Ashley Brooke Mitchell.
1. She Never Wanted To Work A 9 To 5
Ashley isn't the type of person who grew up knowing exactly what she wanted to do for work, but one thing she did know was that she didn't see herself working a traditional 9 to 5 job. Like many other people, she wanted to have more freedom over her time, and fortunately she was able to find that with reality TV.
2. She Is A Big Tiffany Haddish Fan
After having a starring role in the 2017 film Girls Trip, Tiffany Haddish became one of the hottest people in the entertainment industry. Although she and Ashley work in two completely different areas of entertainment, Ashley still considers Tiffany to be one of her greatest inspirations. In an Instagram post dedicated to Tiffany, Ashley said, "She is honestly one of my heroes and should be yours too!"
3. She's All About Positivity
Most of us are familiar with the saying 'mind over matter' and the idea that how you think can really impact your experiences in life. Ashley is a firm believer in this idea and as a result, she does her best to maintain a positive attitude regardless of the situations she finds herself in.
4. A Door To Door Sales Job Brought Her To California
Ashley was born and raised in a small town in West Virginia, but she knew that it wasn't the place she wanted to spend the rest of her life. She had dreams of working in the entertainment industry and has dreams of moving to California, however, many people around her thought her dreams were ridiculous. She eventually got a job doing door to door sales across the United States and decided to stop and stay in California when she got there.
5. She Likes To Travel
Ashley is an adventurous person who loves visiting new places and learning about different cultures. She has been to several countries including Costa Rica, Japan, and Thailand. One of the best things about being a part of The Challenge (other than the chance to go home with some serious money) is the fact that it means getting the chance to travel.
6. She Has A Degree In Journalism
After finishing high school, Ashley decided to stay in her home state to attend college. She attended West Virginia University where she earned a bachelor's degree in broadcast journalism. Even though her career path has been non traditional, she is still working in the field she went to school for.
7. She Has An Account On Cameo
Throughout the years Ashley has built a fan base of people from all over the world. Ashley has set up an account on Cameo where she records and sells personalized video shoutouts that are perfect for birthdays, anniversaries, and other special occasions. Unfortunately, it looks like she has taken a break from recording new videos at the moment.
8. She's A Model
Being a model was Ashley's dream for many years, and that's what originally made her want to move to California. Eventually, she was able to make that dream come true. She told Ken Devo, "When I first got into the industry I was a promotional model working for companies like Bacardi, Budweiser, and Covergirl."
9. She's Open About Her Political Views
2020 has been a wild year and the upcoming presidential election has made things even more tense. Instead of shying away from the tough topics, Ashley has used her social media accounts to make it very clear where she stands. She has openly expressed her disdain for president Trump and has also expressed her support for social justice and equal rights.
10. She Loves Staying Active
Ashley has been an active person for her entire life. When she was younger she was involved with cheerleading and gymnastics. These days, she continues to stay active by doing things like rock climbing, yoga, hiking, and pilates. Staying in good shape isn't just good for her modeling career, it also makes her a strong competitor on The Challenge.