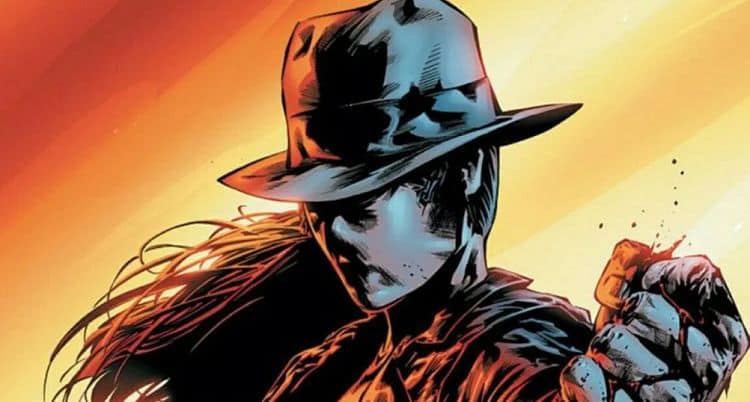 In the DC universe it's sometimes difficult for those without powers to get noticed, and even if they do manage to get noticed it's not always the smartest thing since villains have a habit of not caring whether a person can defend themselves or recover from massive damage. Renee Montoya has been one of those individuals that has been at the site of many a momentuous happening, but has usually been backup or has shown up just a tad too late. But she's had her own form of glory in the comics since her role as a detective has kept her in the mix and made it possible for people to notice her quite often. The point is that the feeling is at this point, maybe she should get her own solo series. Giving everyone a movie feels like it would be a little self-defeating, since it's one shot to get people to se how much like the character. If it works and people want to see more then it's a great idea, but if not, then it was a gamble that didn't pay off, and an expensive one at that.
Granting Montoya a series might be better so as to see whether or not the character could manage to carry the show, or if she would need too much help in order to do this. It does feel likely that she would need at least a couple of key characters to make the show run the way it needed to, and those characters would have to come from other shows and movies. Renee Montoya is her own character by all means, but she's also someone that a lot of casual fans might not recognize. Those that have seen Birds of Prey would no doubt recognize the name, but for a series it's likely that someone other than Rosie Perez would be needed to fill in for the part, since showing Montoya as a younger woman, perhaps in her prime, would be a lot easier to sell. The only downfall of age in this case is that Perez is in her 50s, and if this did happen, it's likely that it would be better to work with some in their late 20s to mid-30s.
Apart from that, the idea of creating a show for Montoya almost feels like creating a show for Agent Carter did, which means it might have a great build-up and enough hype to get people excited, but it might not last that long. Perhaps it could last long enough for people to get a good idea of who Montoya is and what she's all about, but other than that, it would need to tie into the hero movies and shows at this point to make it really worth it. The thing about the outlier characters is that they're either great or awful a lot of times, and a solo series would soon show which of these that Montoya is. She does have a fanbase just like many other characters, and it would only be strengthened by a solo series, perhaps on the CW or HBO Max where it might gain the most attention.
It's easy to see that she's one of the many that has earned the chance to get a push towards her osn show, but a movie might be pushing it, since if the case was made for so many characters to have their own movie then it's easy to think that the flood of movies would be a little too overwhelming and might be seen as pointless after a while. The truth is that some characters don't really warrant that kind of attention, while others might need a closer look just to understand more about the character and why they're worth noticing. Given that Montoya has been around some of the most famous heroes and villains in the DC universe, it's not at all difficult to think that her story is detailed enough to bring to the small screen. As to who would play her, that's kind of hard to say, but there are plenty of talented women that could take on this role and make it work. As to whether the major villains or heroes would show up in her story, well, that would be kind of necessary every now and then.
This is definitely one of those ideas that might not fly simply because there might not be enough interest in bringing Montoya to the small or big screen on her own. She would need plenty of costars to help flesh this movie or show out, and a great story as well. It's always a possibility that such a thing might happen, but until it does one would be wise not to hold their breath. There's enough story there to work with, now it's a matter of gaining interest.