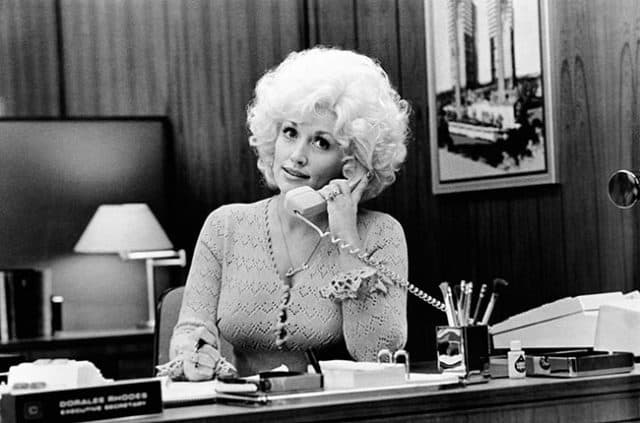 In case you've ever thought that celebrities only do nice things for others to get attention you should probably read about the time that Dolly Parton showed just how generous she could be. Last year when wildfires ravaged portions of Pigeon Forge and Gatlinburg in Tennessee many people lost their homes and just about everything. The wildfire had been contained, but the damage had been so extensive that for some families it was a total loss without anything to fall back on. Dolly Parton, who is from this area, decided to take it upon herself to pledge $1,000 per month to each family that had been affected by the wildfires for five months to help get them back on their feet. She also managed to make it back to her hometown with a nice little surprise for each family in the form of another $5,000 for the affected families, bringing the total for each family up to $10,000. Depending on the price of housing in Tennessee that could be a nice little down payment on a home.
She also helped to create the Mountain Tough organization that would help those that were affected by the fire. Parton even managed to raise around $3 million to fund the organization so that it would be well-equipped to help those in need throughout the next many years. At this point the communities affected have pulled together and managed to move forward despite the tragedy, and things have been getting better. Their gratitude to Parton has been undying and despite all of this Dolly hasn't asked for a single bit of recognition, not much more than a 'thank you' really. She didn't do this to put herself on a pedestal, nor did she do it out of any obligation she might have had, other than the fact that this was her hometown and she wanted to help.
When you really think about things Dolly Parton has had such a stellar career that trying to think about all she's earned and all she's had is a little difficult. The wealth she's amassed doesn't mean as much to her as it might to others apparently since she had no trouble giving up a great portion of it to help those families in need. Indeed, she claims that it's humbled her to see these people that need so much and have so little, but are so willing to keep pushing forward. Sometimes in the face of tragedy that's all you can do is put one foot in front of the other and keep going until things start to look up. Parton, who's career has been on an upswing for a good part of her life, didn't hesitate to go back home and help out those that needed it in the wake of this tragedy, putting forth enough for 900 families to survive comfortably for the next five months following the fires and then gifting them each another five grand when she showed up.
That's a celebrity that cares and has their priorities in the right order.