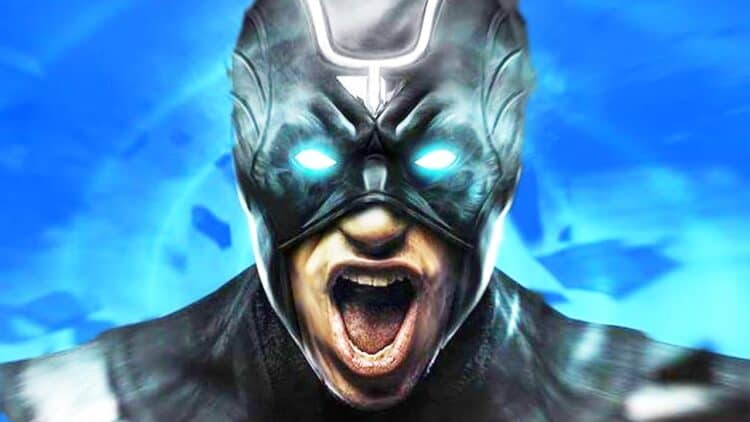 One of the biggest surprises from Doctor Strange in the Multiverse of Madness was Black Bolt, a character who technically already made his MCU debut. I know we don't like to talk about it, but like it or not, it did happen. Back when Marvel announced the phase three slate of movies, they mentioned one that was going to be for the Inhumans. And of course, we all know by now that the Inhumans movie never happened. But you know what did happen? That one ABC show that actually had its pilot premiere in theaters. You would think that would mean it would've turned out great, but sadly, it was the exact opposite.
The Inhumans show had all the right ingredients for it to work. This included a stellar cast to play the Royal Inhuman family, not to mention they got Iwan Rheon to play Maximus, the scheming brother of Black Bolt. You know, the guy who played Ramsay Bolton from Game of Thrones? Of course Marvel would cast him as a villain. The problem is, the way he was written wasn't very good. Oh, but it didn't just end with him. In fact, all the characters were written poorly. Well, everyone except for the most crucial member of the Royal Inhuman family. Yes, that would be the very large, teleporting canine known as Lockjaw. Despite all the wrongs that show did, you must admit, they at least did Lockjaw some justice.
And as for the rest of the Inhumans, we should just call it for what it is, they were done dirty. I mean, if you're going to shave Medusa's head so she couldn't actually use her powers, then what's the point? That was only the beginning of that show's sins. It's really no surprise that the show would become one of Marvel's biggest mistakes. Then again, Kevin Feige had no actual involvement in the show, so maybe that was where the problem began.
But I must say, they did good when they casted Anson Mount as the king of Attilan and the leader of the Royal family, Blackagar Boltagon, A.K.A Black Bolt. The man actually put the effort into creating his own sign language to play the character. With that kind of dedication, he certainly deserved better. Well, guess what? He eventually got his second chance and it was worth it. Was it unexpected? Very much so, but this could mean more than we realize. The surprising appearance of Anson Mount returning as Black Bolt in Doctor Strange in the Multiverse of Madness means the Inhumans could be returning to the MCU. Well, that is if you count their debut from the ABC show, but I think that should just remain a bad, distant memory from now on. And I think most people would agree.
But hold on, Anson Mount's return as Black Bolt was cut short. I mean, the Scarlet Witch literally made his head explode from the inside. Sounds like an anti-climactic end, especially since Marvel decided to portray him accurately this time. I mean, he actually wore the suit. Doctor Strange himself even made fun of it by saying he had a fork on his head. It actually does look like a fork, doesn't it? I think we just have to appreciate the true extent of his powers. This is a character that is capable of talking, but if he does, it will cause an extraordinary amount of destruction. That is why he uses sign language to communicate with others, which we did see in Doctor Strange 2.
In fact, all it took from him was a two words in a regular tone of voice to completely obliterate Supreme Strange. If only he spoke sooner when he and the Illuminati confronted the Scarlet Witch. With just a whisper, he can literally level a mountain. That is a character who is most intriguing. His voice is capable of incredible power, but he is unable to control it. If he talks in front of the ones he loves, his voice will literally tear them apart. You can argue that his power is more of a curse. However, he doesn't allow it to hinder his ability to rule his people or his family. That is what makes Black Bolt such an interesting character. In a way, he is tragic, but he still chooses to put the needs of his people before his own.
Needless to say, this is a character the MCU cannot sideline again. It is time to give the Royal Inhuman family another shot at the MCU spotlight. Should they bring back the full cast? That may not be necessary, but they should still bring back Anson Mount. Marvel recognized that he was one of the few redeeming things about the ABC show. Heck, that's why Kevin Feige and Sam Raimi wanted him to reprise his role for Doctor Strange 2. The bottom line is that he is so cool when Anson Mount is playing him and it works. Why not regain the momentum for another Inhumans project?
Okay, so maybe not another show, but at least have them debut somewhere else. The best place would be Ms. Marvel, due to her background. She acquired her powers to due the Terrigen Mist and the very source of that power came from Attilan. And with the release of Ms. Marvel not too far behind, I believe that means we'll be seeing Black Bolt and the Inhumans once again. What are your thoughts, Marvel fans?
Tell us what's wrong with this post? How could we improve it? :)
Let us improve this post!