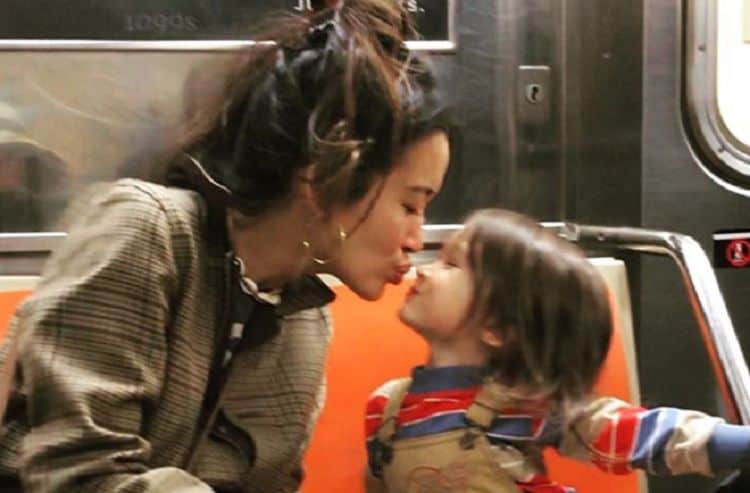 Mara Lane is the wife of Jonathan Rhys Meyers. The couple recently lost the baby that they were expecting. We learned this in a heartbreaking video that Mara shared, featuring a close up of the sonogram and her physician telling her the news. In honor of the baby, a tree was planted for "Baby Willow." Although many only know Mara as Meyers' wife, she's working on the development of her own career. She's led a somewhat private life so far, so here are five things that you likely didn't know about her.
1. She is an actress
Mara began her acting career with a debut in the 2005 film "Venice Underground." The role wasn't huge as she appeared briefly as a party goer. this gig was followed by an appearance in the video "Friendly Fire" the following year and "Speed Dating" in 2007 as Hanna. She kept busy acting landing a role in "A Cat's Tale" video in 2008 as hummingbird and appeared as a Thai Waitress in the television series "Chuck" in 2010. She has also appeared in an episode of "The Adventures of Lewis & Clark." Mara appeared in recurring roles in the television series' "Love Struck" and "Modern Music" in 2013. She also appeared in the pilot of "The Brink" in 2015.
2. Mara Lane is a movie producer
Not everyone is aware that in addition to being an actress, Mara Lane is also a film producer. She is credited with the sole production of the video short "You Are," in 2014. More recently, she served as the co-producer for her latest project "Damascus Cover" in 2017. The multi-talented entertainer is keeping herself busy in the industry.
3. Although they just lost a baby, she and Jonathan are parents
The couple dated one another from 2013 until their official engagement in 2014. They married in 2016 and currently have on child. Their son is named Wolf Rhys Meyers, born December 15, 2016.
4. She loves to share on social media
Mara Lane is a happy and bubbly person and she enjoys sharing things on her social media pages. If you take the time to browse, it doesn't take long to see that she's an amazing girl. She enjoys making posts about positive things that make her happy. She shares hoping to brighten somebody's day. She frequently refers to her husband as "sweetheart," and is an open and loving soul.
5. She was a Sunday School teacher
Mara has a real heart for children. She also loves to teach them about things that she considers to be good and positive. This gives us some real insight into who Mara is as a person vs the celeb actress that we see on television. It takes some level of faith and dedication to teach children in a Sunday School class. She shared her faith, time and beliefs with these youngsters. Anyone who has ever had a Sunday School class understands that it takes a special person to even be appointed for such a position. It tells us that the administrators of the church she attended had a great deal of faith in her character and inherent goodness as a person.
Save