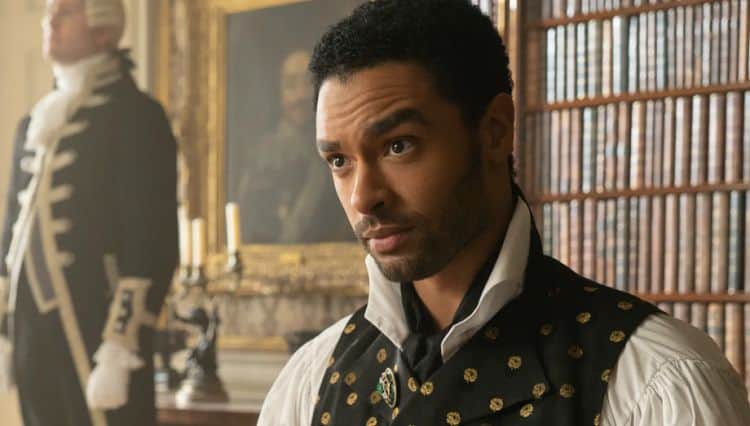 Almost immediately after being released, Netflix's Bridgerton became one of the most talked-about shows. Not only was it full of mystery, love, and suspense, but it also had a pretty good-looking cast. While all of the show's stars got a lot of attention, none became as popular as Reje-Jean Page, the handsome actor who portrayed the Duke of Hastings. Viewers simply couldn't get enough of Reje-Jean, and when news broke that the show was renewed fans were excited to see him again. Unfortunately, however, it has recently been announced that Reje-Jean won't be returning for season two. While there is a lot of speculation as to why the actual answer is much simpler than you may think. Keep reading to find out why Reje-Jean Page won't be back for season two of Bridgerton.
Who Is Reje-Jean Page?
2020 was such a big year for Reje-Jean Page that some people thought it was his first year in the industry. In reality, however, Reje-Jean has actually been acting professionally for more than 15 years. Reje-Jean was born in Zimbabwe but raised primarily in English which is where he got his start with acting. He eventually went on to study at Drama Centre London where he graduated in 2013.
Not long after finishing school, Reje-Jean got his first big break when he was cast in the series Waterloo Road. By 2019, he'd landed a role in the show For the People. Although his career had been solid for the last several years, nothing could have prepared him for the whirlwind that began when Bridgerton was released. In what seemed like the blink of an eye, Rege-Jean page was considered one of the hottest actors in the entertainment industry.
Why Reje-Jean Won't Be In Season Two
Usually, when a popular character leave a popular show, it's because something 'bad' happened. That wasn't the case this time, though. Basically, Bridgerton is based on a series of books written by Julia Quinn. Each book in the series follows a different member of the Bridgerton family. Season one was based on the first book, The Duke and I. Since the Duke does not appear in the second book, he won't be in the second season. Instead, season two will focus on Daphne's brother, Lord Anthony Bridgerton.
People who read the books were already aware of the Duke's absence from the second installment, but many were still hoping that Shonda Rhimes would choose to incorporate him into the series anyway.
Even though the Duke won't be present, Daphne will still be portrayed as a loving mother and devoted wife. It'll be interesting to see how the Duke's absence is handled but it goes without saying that his presence will certainly be missed. As you can probably guess, lots of fans were disappointed by the news with many citing Reje-Jean as their primary reason for watching the show.
It'll be interesting to see how the casting change will impact the show's viewership, but fans should rest assured that Shonda Rhimes and her team are going to make sure that the show is still great.If you've read the books then you'll know whether or not we can expect the Duke's character in the future. For now, though, season two will introduce some new characters for the world to fall in love with.
What Is Reje-Jean Up To Now?
One of the most disappointing things about the fact that Reje-Jean won't be back on Bridgerton is the fact that viewers won't get to see him as much. The good news, however, is that Reje-Jean has some things in the works that will bring him back to our screens sooner than you thought. He is currently working on two film projects: The Gray Man and Dungeons & Dragons. Both of these opportunities will give Reje-Jean a chance to prove that he can light up the big screen as well.
When Will Season Two Of Bridgerton Be Released?
Let's be real, most people were excited at the thought of season two before they even finished binging the first one. Sadly, though, we're all going to have to wait a while before one of our favorite shows returns. Bridgerton was officially renewed in January of 2021, and it's set to begin filming in the spring. This means that it likely won't be released until some time in 2022. This time frame is definitely longer than most people were hoping for, but Shonda Rhimes has already let the world know that there are plenty of great things in store for season two.