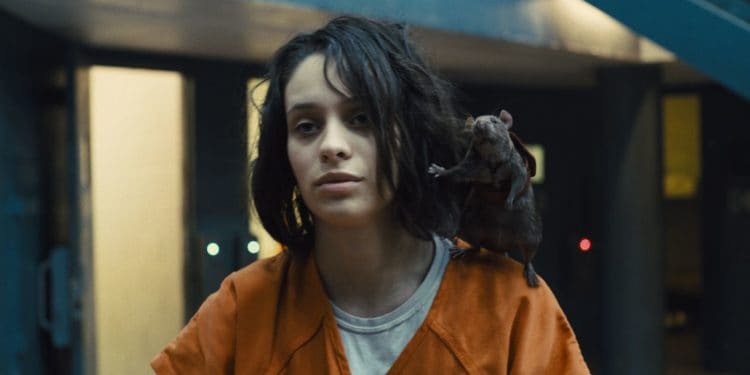 Being one of the rare few new comic book heroes in the live-action adaptation, Ratcatcher 2 made a big splash in James Gunn's The Suicide Squad. Originally, Ratcatcher was a primary villain of the American comics, and the Batman villain never had a daughter. In fact, Ratcatcher was never a big name in the DC universe, to begin with; The minor villain has made a few appearances in animated features, but even then, he was barely used in the world of Gotham city. Ratcatcher made his debut for DC in Detective Comics #585 in April 1988. It's understandable why Ratcatcher isn't exactly one of the most used villains in the Batman archive. His power is that he has the ability to control and train rats. He isn't as cool or intriguing as Joker or Poison Ivy, though as the 2003 movie Willard showed audiences, a man who has the ability to control rats can make for a terrifying villain.
However, Gunn didn't go that route with the character and his daughter, and The Suicide Squad was all the better for it. Ratcatcher 2 is pretty much the heart and soul of film. The movie may be about supervillains, but Gunn managed to still give this gory sort of sequel some nice warmth and depth in the form of Daniela Melchior's character. Bloodsport and Peacemaker were the murderous brutes trying to upstage each other. Rick Flagg was a soldier focused on getting the mission done. King Shark was a misunderstood loner who had the occasional appetite for human flesh. Polka-Dot Man was a weird science experiment. Harley Quinn is…Harley Quinn. Everyone on the squad brought an interesting dynamic to the group, which is why The Suicide Squad works on so many levels. But just because Ratcatcher 2 is the heart and soul of the group doesn't mean she deserves her own spin-off, there's a fascinating layer about her world that can be taken in plenty of directions.
As I previously stated, Ratcatcher was a minor villain in the Batman world. Given the uniqueness of the character, it could be a refreshing and oddball journey throughout his and his daughter's lives. At the end of the day, they're criminal masterminds so the story can be something generic as a father and daughter heist team. Even so, another thing that makes Ratcatcher 2 special is the fact that she doesn't come across as villain whatsoever. We understand why she's in prison, but compared to the likes of Bloodsport or Peacemaker, she doesn't fit the criminal narrative. Ratcatcher 2 has such a positive outlook on life that it makes you question how such a sweet soul got caught up in a dark world. Again, that's obviously because of her upbringing under her father, but has the anti-heroine seen something in her life that's made her this positive reinforcement? Her father is dead, how much did Ratcatcher's death truly impact her? Was she depressed? Unnaturally happy? A murder-crazy fiend who ultimately saw the value of life and love? At the center of these strange powers is a human being, who isn't particularly portrayed in a weird manner. There's a clear story to tell and under the guise of James Gunn, the filmmaker can mix the weirdness, heart, and humor all into one to effectively make Ratcatcher 2 stand out in the crowded genre of superheroes. Even if James Gunn didn't craft a spin-off for the anti-hero. a decent writer and director can make something unique of this DC character.
This article has also been focused on her father as well, and that's also an important narrative that should be followed. Is it possible to make a compelling story without the need to document Ratcatcher's father? It is, but her father pretty much shaped the young lady into what she is today, so getting a bit of his story within the solo film would make us understand the world that they breathe in mentally and physically. Plus, it's also a chance to expand on the world of Gotham city by giving the spotlight to the smaller criminals who've yet to make an impact in the live-action or even animated space of the popular DC universe. Ratcatcher 2 may not be a delusional serial killer who's willing to get peace at any cost. Or a homicidal and insane manic who's willing to bring Gotham to its knees; But that doesn't mean she's any less compelling that the colorful personalities within the DC roster. Ratcatcher 2 story deserves to be told and with the success of Peacemaker, it would be great if executives expanded on the universe by bringing her story to light.