Tim Daly is a well-known American actor who first gained fame after his appearance in the star-studded film, Diner in 1982. As a result of his impressive performance, Daly's career took off, and he has since acted in numerous movies and TV shows such as Alfred Hitchcock Presents, The Sopranos, and Monk. In addition to acting, Daly has voiced the character of Superman in several animated adaptations such as The Batman Superman Movie and Justice League: Doom.
His voice acting has been highly praised, and he has become a respected figure in the industry for his work both on and off camera. He has also voiced Superman in a number of video games. However, there are a certain number of TV shows and movies that saw Tim Daly really shine as an actor.
Diner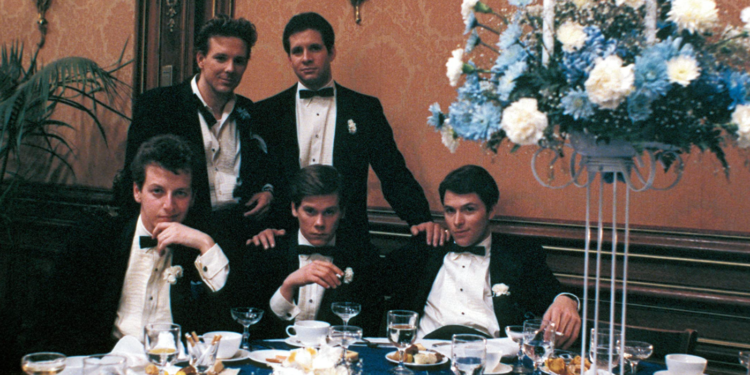 Diner is a classic coming-of-age film about a group of high school friends in Baltimore, Maryland in the late 1950s. The film follows the group as they navigate their way through their last summer together before heading off to college and adulthood. The film boasts a strong ensemble cast including Kevin Bacon, Mickey Rourke, Steve Guttenberg, and Daniel Stern, but it was Tim Daly who really broke out in the film. Playing the role of William "Billy" Howard, a college student who is struggling with his studies and his relationship with his girlfriend, Daly delivers a standout performance that showcases his range as an actor. The film is a nostalgic and heartwarming look at a simpler time, but it also tackles the complex issues of growing up and the difficult transitions that come with it.
The Fugitive
The TV adaptation of Harrison Ford's classic The Fugitive may have gone under the radar, but it still serves as one of Tim Daly's greatest dramatic performances. Spliced with intense action, the show follows the story of Dr. Richard Kimble, a man wrongfully accused of murdering his wife, as he flees from the law and tries to clear his name. Daly's portrayal of Kimble is nuanced and engaging, perfectly capturing the fear, frustration, and determination of a man on the run. The show also features some truly suspenseful sequences, as Kimble races to evade the police and track down the real killer. Though it may not have garnered the attention of some of the more high-profile TV adaptations of beloved classics, The Fugitive is still a must-watch for fans of gripping drama and pulse-pounding action.
Wings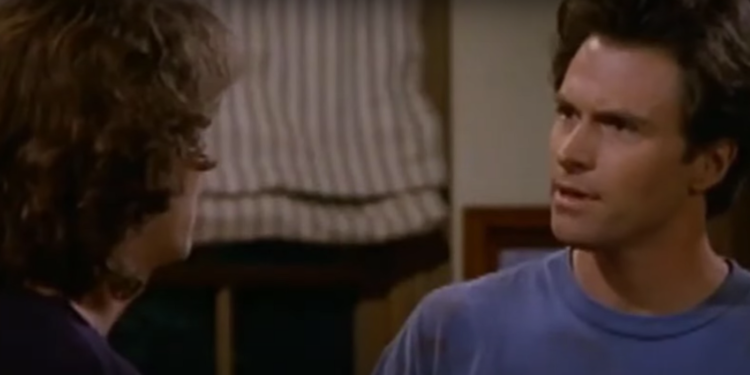 When discussing iconic movies and TV shows Tim Daly has starred in, Wings deserves a spot on the list. Wings is a classic American sitcom that aired from 1990 to 1997 on NBC. The show revolves around two brothers, Joe (Daly) and Brian (Steven Weber), who run a small airline company called Sandpiper Airways on the fictional island of Nantucket. Along with a quirky and lovable cast of characters, including a snobbish pilot with dubious aviation skills, a clumsy mechanic, and a bossy airport receptionist, the show explores the struggles and triumphs of the Hackett brothers as they navigate their personal and professional lives. The show is known for its witty humor, clever writing, and heartwarming moments that have made it a beloved classic among fans of the genre.
Hot in Cleveland
Running from 2010-2015, Hot in Cleveland was a sitcom starring Betty White, Valerie Bertinelli, Wendie Malick, and Jane Leeves. The show focuses on three middle-aged women, Melanie, Joy, and Victoria, who are on a flight to Paris but end up landing in Cleveland, Ohio. After being stranded in the city, they decide to make the best of their situation and rent a house together. As they adjust to their new surroundings, they meet Elka, their feisty and hilariously blunt landlord.
One of the show's greatest strengths was its impressive ensemble of TV actors, who brought their own unique talents to the screen. In particular, Tim Daly stood out across the 5 episodes he appeared in, playing the charming and handsome love interest of Victoria. Daly's chemistry with Malick was palpable, and he brought a new energy to the show that was a joy to watch. His performance was a testament to his acting ability and a welcome addition to the already fantastic cast of Hot in Cleveland.
In the Line of Duty: Ambush in Waco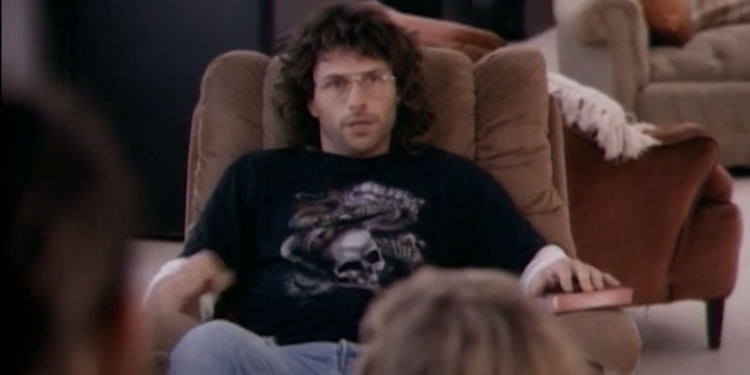 Long before Netflix's hit documentary Waco: American Apocalypse, Tim Daly starred in a TV retelling of the shocking events. In the Line of Duty: Ambush in Waco saw Tim Daly take a swerve away from light-hearted comedy to play the infamous cult leader David Koresh. The TV movie went somewhat under the radar. However, Daly delivered a tour-de-force that showcased his dramatic capabilities as an actor. The film has since resurfaced after the success of Netflix's documentary. It co-stars Neal McDonough and Marley Shelton.