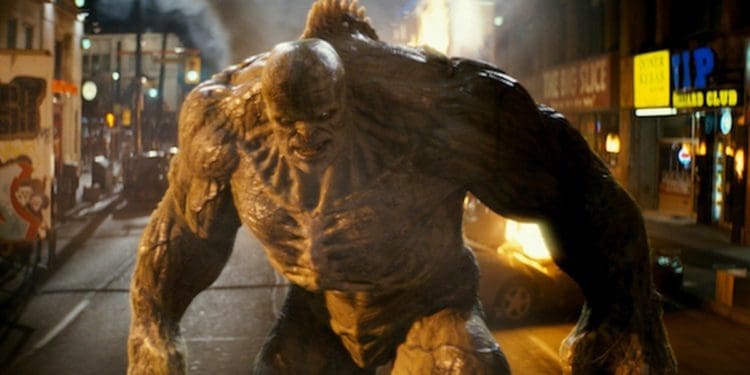 It has now been confirmed that Tim Roth is returning to the MCU as Incredible Hulk's Abomination. He will be seen in She-Hulk. Previously, Marvel Studios had not said anything regarding the cast of the series. Fans had a lot of questions in their mind, such as who would be playing the role of Abomination and what would be offered to them in terms of entertainment. Now it looks like things are being made cleared gradually. Marvel Studios' Kevin Feige has come forward to reveal some of the most interesting things. One of them is that Tim Roth will appear as Incredible Hulk villain Abomination in the upcoming MCU Disney+ series. The name of this series is She-Hulk. It means the actor is now officially returning to play the role of Abomination in this series. Some time ago, there were talks about his return but nothing was confirmed.
Tim Roth returning after a long time
It is worth mentioning that Tim Roth is returning to play this role after nearly one decade. He had made his debut in The Incredible Hulk and people liked his character and his overall performance, praising his consume and the style of conveying dialogues. In the early days, the Marvel Cinematic Universe had seen Marvel Studios working hard and launching a Hulk franchise at Universal. This franchise was launched along with Edward Norton. In case you don't know, let me tell you that the sequel of the project was not made. Instead, Marvel chose to cast the character to turn Mark Ruffalo into a brand new role called Bruce Banner. When MCU took off, a lot was left outside in terms of the setup of the sequel and its supporting characters. For instance, Emil Blonsky aka Abomination could be seen being defeated by Hulk.
This happened when the movie was coming to an end. A One-Shot revealed that Abomination was locked in a SHIELD facility. He could be seen looking for a spot somewhere where his power could be used appropriately. He was primarily interested in the Avengers. However, he was not seen again anywhere and some of you might have forgotten about him. Afterward, many people were hoping and expecting that he would return. They also thought that if Marvel Studios search for someone else for the She-Hulk Disney+ series, everything might change. It has been reported that Tatiana Maslany may appear as Jennifer Walters. Also, there are possibilities of having a lot of characters from the Hulk.
The absence of Abomination
As already said, there was only a glimpse of Abomination from the MCU after The Incredible Hulk. He destructed one of the sections of Harlem and was never seen anywhere. Some people had forgotten about him, while others were missing him and wanted him to be back as soon as possible. Now those who were eagerly waiting for Abomination to return are excited because Tim Roth is going to play this wonderful role. During an interview with a media website, the maker of the Legend of the Ten Rings and Shang-Chi (meaning Jonathan Schwartz) said that the involvement of Tim Roth with Abomination is great. "Roth did some vocalization for us… he certainly was part of that process." The producer said. "Roth did indeed return to at least voice the character to some extent, even if he did not perform physically, such as for motion capture." He continued the discussion and said that Abomination would be a big part of Phase 4 stories. He will appear over and over again and fans are going to love the character.
It makes a lot of sense to bring Tim Roth back for the role because he has already played it and is familiar with what it takes to make Abomination successful, prominent, and powerful. We are still unaware of whether his voice has been captured for She-Hulk during the production process or not. We only know that principal photography was completed from April 2021 to August 2021. In the detailed discussion with the media outlet, Jonathan Schwartz has revealed how and why Abomination has been selected for the ring, admiring why it is a cool character and how it is going to be presented in the new Phase 4 stories. "There will be more of Abomination to come, so more of that story to be told. With regards to Shang-Chi, it sort of came down to who would be the coolest character for this moment? Who do we want to see in that ring? And then understanding who would make sense for whatever ongoing stories they have going on out there in the bigger universe," the producer said.
Tell us what's wrong with this post? How could we improve it? :)
Let us improve this post!