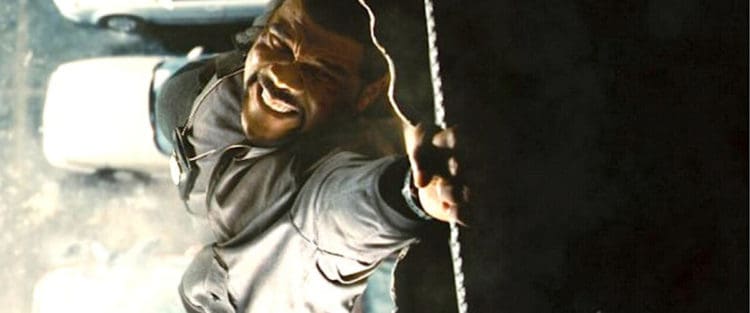 In 1998, Alex Cross officially made his cinematic debut after the James Patterson novel, Kiss the Girls, was released in 1995. Then, the feature saw Morgan Freeman playing the genius detective/psychologist and the veteran reprised the role in 2001's Along Came a Spider. Despite Kiss the Girls and Along Came a Spider being trashed by critics, both had solid returns at the box office by garnering $60.50 million and $105.2 million respectively. Over a decade later, the world of Alex Cross was revisited but with Tyler Perry taking over the titular character that sees him trying to track down a serial killer whose final target is multinational industrialist Giles Mercier. The 2012 feature ended up scoring the lowest rating in the franchise thus far, an abysmal 11% on rotten tomatoes. Unfortunately, the box office news wasn't better as Alex Cross had an $11.3 million opening and failed to generate any more interest in the film. Ultimately, the Tyler Perry vehicle only made $34.60 worldwide, which is terrible even though its budget was only $35 million. So, what happened? The Alex Cross brand saw modern success in Kiss the Girls and Along Came a Spider, so the film should've at least been able to recoup its measly $35 million production budget. Let's dive deeper into the reasoning behind the failure of Alex Cross.
Tyler Perry Wasn't An Established Name
Tyler Perry has been able to showcase his talents in movies such as Gone Girl, Vice, and Those Who Wish Me Dead; however, before Perry was taken seriously in such a dramatic role, the filmmaker was notable for his Madea films where Perry was the titular character in drag. Tyler Perry's movies are generally successful; however, they're mostly trashed by critics and fans for their awfulness in both the storytelling and filmmaking department. There's no denying that Perry had a certain demographic coming in; however, this was Perry's first drama role and in turn, a new target audience for Alex Cross. Many of the mainstream audiences couldn't take Perry seriously as a dramatic actor, especially since he's played a woman in drag for such a long period of time. Despite the terrible critical feedback, most critics agree that Perry was trying his best with the role that he was given. However, Tyler Perry isn't Morgan Freeman. The veteran actor had already proven his talents in Seven, Driving Miss Daisy, Unforgiven, and The Shawshank Redemption, so audiences were already invested in Freeman as a dramatic actor. Kiss the Girls and Along Came a Spider are nowhere close to being great films, but Freeman was the glue that held both movies together and his star power helped both features make double its production budget.
Alex Cross Came Out Way Too Late
As I previously stated, the James Patterson adaptations were not considered classics. However, they was clearly a fanbase for these features because Along Came a Spider made over $100 million. There's no exact reason why studio opted to abandon the franchise altogether, but the market place had vastly changed by the time Alex Cross returned to theaters. Even if Morgan returned to the role, the new generation isn't exactly familiar with Alex Cross because he isn't a big pop culture figure like Pulp Fiction or The Godfather. Plus, dozens and dozens of films have come out that are extremely similar to Alex Cross. The 2012 feature felt stale and generic because it didn't add anything new or interesting to the genre. Since the new generation didn't have any idea what the property was, Alex Cross needed star power attached and as previously explained above, Tyler Perry wasn't it. Matthew Fox was fresh off of the series finale of Lost; however, the popularity of that television series slowly disappeared as each season passed. Was it possible that the film could've adapted to the new generation? Definitely! I'm not too familiar with the source material so I can't particularly speak about the novels; however, Alex Cross needed a great script that could've done a better job of exploring its plot. As it stands, the Tyler Perry vehicle feels like a CSI episode with bad action sequences and questionable moments.
Rob Cohen Isn't Particularly Known For Good Movies
While Cohen is part of the reason that The Fast saga exists, the longtime director has had some pretty big and terrible bombs in his career. The director was fresh off of The Mummy: Tomb of the Dragon Emperor, Stealth, and XXX: State of the Union, movies that were critical and commercial failures. Cohen's highest rated film as a writer/director is Dragon: The Bruce Lee Story; however, that came nearly two decades before Alex Cross! Cohen isn't known as a great director, and even then, the type of films the director is known for are typically action flicks, not drama and taut thrillers like Alex Cross. In truth, Alex Cross was doomed from the beginning because they hired the wrong director for the job. It's not impossible for a filmmaker to make a great movie outside of their comfort zone, but it was clear that Cohen just wasn't right for the source material.
Tell us what's wrong with this post? How could we improve it? :)
Let us improve this post!