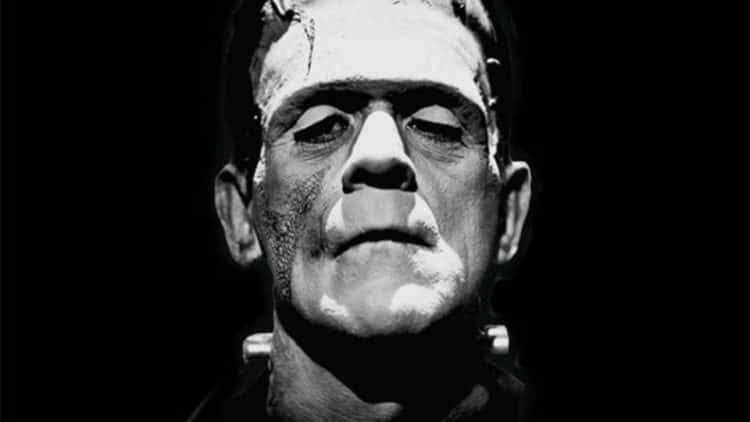 Frankenstein has been presented in a lot of different ways but the truth of it is that Boris Karloff's performance is still one of the most iconic and memorable to date since it came before just about anyone else and it raised the bar in a time when special effects weren't even a fraction as sophisticated as they are now. Now that Jason Blum of Blumhouse has struck gold with The Invisible Man, and on a very modest budget no less, it's apparent that he'd very much like to take a shot at another classic horror movie that has been seen numerous times throughout its lifespan and has struck out more often than it's succeeded. Scott Woolridge of Screenrant makes it clear that Blum isn't rushing into anything at this point since just taking on any story that comes along has already been proven to be kind of a disaster since Frankenstein has been done repeatedly and butchered over and over with one version after another. A couple of the latest attempts, I, Frankenstein and Victor Frankenstein have proven that just because the story is a classic doesn't mean that it's going to instantly translate to greatness once it's on the screen, no matter who they get to star. In I, Frankenstein the story was even expanded to include angelic gargoyles and demons that were seeking to unlock the mystery of creating life and needed the creature to do it. That story might have worked had it been given a little more development and a much better dialogue, not to mention a more believable premise that would have strengthened the whole plot of the movie.
But seeing as how Blumhouse has managed to take The Invisible Man and put a modern spin on it in a way that has captured the audience's attention there's every hope that the studio can possibly do the same with Mary Shelley's original story and take it to a new height that it hasn't seen in too long. Trying to think up a new way to create a monster however isn't as simple as it would sound since there have been many upon many attempts to do this and they've either come up short or been too similar to other attempts and have been called for it. Somehow Frankenstein has been one of those movies that hasn't ever been able to inspire people in the way that several other monster movies have, which is surprising really since the whole idea of creating a life from spare parts cobbled together is something that might sound like it's a thing of ease, even if one wants to put a modern-day twist on it. At this point though Blum is waiting on the perfect script, or at least something that will be able to be believed in a convincing manner. Kayti Burt from Den of Geek has more on this idea.
On top of that Blumhouse is seeking to keep the costs low and the profit high as The Invisible Man was made with a very modest budget and has thus been able to mount a very successful return, gaining a huge amount of profit thus far. The fact that it took a lot of the science fiction out the story wasn't a sticking point for a lot of people apparently considering that it did so in a manner that was still eerie and made a bit more sense than it would have if they'd gone with H.G. Wells' original idea. The whole concept of an invisible individual is creepy enough, and yet Blumhouse came up with a way to keep it at least kind of practical but also fully capable of scaring the hell out of the audience. Frankenstein is a movie that would be just as successful if Blumhouse could find a contemporary manner in which to present the movie and a way that people will like and even want more of in the end. Monster movies are coming back in a big way obviously and Jason Blum is taking the time to make certain that they're being presented in a manner that is more adaptable to the modern era, which is nice really since it's easier for a lot of people to relate to the story. One has to wonder though, since The Invisible Man took on domestic abuse in its own way, what might Frankenstein tackle? Thinking that it would glance over any issue that was presented is a welcoming thought, especially since getting too much into the idea of presenting societal issues in a movie can bog it down and make it less enjoyable.
Frankenstein is a story that has inspired a great many other stories throughout the years and yet still hasn't been able to dig itself out of its own lethargy that has been ongoing since the days of Boris Karloff. Maybe Blumhouse will come up with a way to accomplish this.