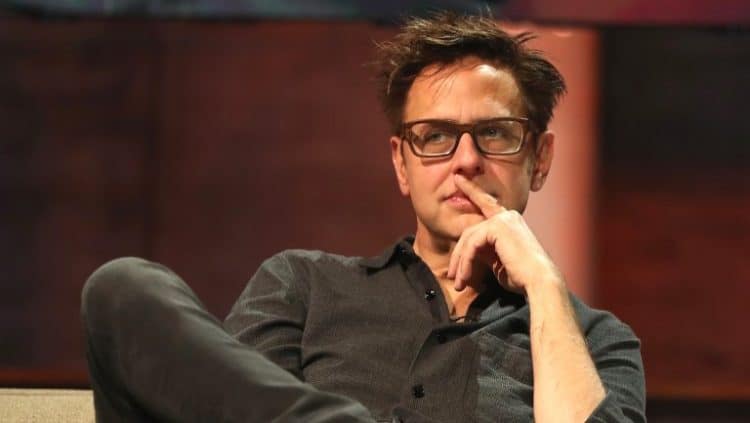 Making comparisons like this is kind of tough, especially since both directors, Sam Raimi and James Gunn, have done such a great job in their careers and have managed to bring us a wide selection of movies that have been fully embraced by the fans. One thing that can be said is that Raimi has been tested and has been around far longer than Gunn since he dates back to the 70s with his short films, while Gunn's career started to take off when he directed Slither, and then really soared once he directed the first Guardians of the Galaxy movie. So in terms of longevity, Raimi kind of has the upper edge since he's been around longer and he's been able to continue his work longer as he's had his flops and his triumphs, but he's had a career is the point. Gunn has definitely come into his own over the years, and while he's done great and created a solid career for himself that some might want to say is on the verge of legendary, he still doesn't have quite the same history as Raimi does.
But that's what makes it difficult to really compare them since Raimi has been around for a while and has a few more feathers in his cap. One could say that Gunn has come close to being on the same level as Raimi, if he's not there already, since in a much shorter time he's created blockbusters movies that have been embraced worldwide by fans. Another thing that needs to be said though is that before Gunn was even on the scene, Raimi was doing this thing and without the added technology that's come along to promote and market the material he's been responsible for. It's a fact that the technology of today makes it much easier to get each new movie out to the masses and to ensure that a much larger and more diverse group of people are going to see what's there to be seen thanks to social media and the internet in general.
This doesn't really affect their directing style, but it certainly makes them look better to those that are interested. In terms of their style, methods, and techniques, it's still easy to state that Raimi and Gunn are still separated by quite a few years and therefore things have changed enough that it would alter their directing styles a bit. In the interest of making a choice at this moment though a lot of loyalty has to go to Raimi simply because he's brought us some of the best campy movies in cinematic history such as Darkman, the Evil Dead movies, and of course, the start of what would be the Spider-Man craze that's being revisited soon with Spider-Man: No Way Home, since at least one character, possibly more, are coming as the most recent trailer has shown. Raimi is the guy that deserves a lot of the credit for bringing the wallcrawler to the big screen even if he's not the only person responsible since he gave us two great movies followed by a third that was a little too ambitious but still had good intentions.
Gunn is well on his way to being a director and is likely close to being there if he hasn't reached that spot in the eyes of many individuals. But his track record, which speaks for itself really, is still growing as he continues to churn out one hit after another, and while this is a close decision, Raimi has to take it for now simply because he's been around longer and has more memorable movies under his belt at this time. Gunn is a great director and someone that's bound to go down in history for the things he's done, but Raimi is someone that was earning his clout when Gunn was still coming up, so to be fair, they're both great directors, but Raimi has a lot more to offer at the moment in terms of history and experience, while Gunn is the guy that's proven himself as fully capable and will undoubtedly be counted as one of the greats for a while since his efforts have impressed a lot of people.
Everyone has their own opinion when it comes to who's the best, who has the better track record, and who will go down in history as the best director. But in this discussion, Raimi edges ahead just a bit since he's been around longer and has given us a bit more to go on. Gunn is a great director, and there's no doubt that we'll be talking about him in the same manner in the years to come. For now though, Raimi is definitely the pick since he's been around and he's been one of the most interesting in the business.James Gunnbeen around for a while